Earphones are an exceptionally essential appliance for your phone, laptop, or iPod in this era of technology. A favorable earphone can make all the difference in making your viewing experience a lot better. Therefore, be smart while investing in a good pair of earphones as they are all you need nowadays.
However, we know you don't want to pay a large amount for the supreme experience and satisfaction. So, here is a list of the best earphones accessible in the market for under 5000 rupees.
1. Samsung Level U (Rs. 1,999)
The Samsung Level U is an excellent option for high-quality music on the go.
It is a wireless earphone that is lightweight and easy to carry. Made of rubberized plastic material which makes it comfortable to wear on the neck. Accessible in blue-black and gold color.
Features:
Sophisticated Design.
Comfortable Fit.
More Battery Power.
Clear voice quality.
Magnetic earbuds to prevent sites from tangling.
Noise cancellation feature.
Long-lasting battery.
2. Sony Extra Bass MDR (Rs. 2,499)
These headphones deliver tremendous sound because of their twin 30 mm drivers and Bass Booster, plus the in-line remote with a mic enables you to take your smartphone's music and calls easily.
Features:
Durable and stylish.
Comfortable ear pads.
Water and sweat resistant.
Incredible sound quality with noise cancellation feature.
Powerful battery life up to 8 hours.
3. Sony WI-XB400 Wireless Headphone (Rs. 2,990)
The WI-XB400 are completely wireless, handily portable and deliver an intense, punchy sound. The headphones have a long battery life and stylish neckband so they are very comfortable and easy to carry.
Features:
Its intense and punchy sound comes from EXTRA BASS™.
Bluetooth wireless technology.
Long battery life for up to 15 hours and fast charging.
It makes hands-free calling and voice assistant commands easy with a microphone.
Neckband style is comfortable with magnetic buds for effortless carrying.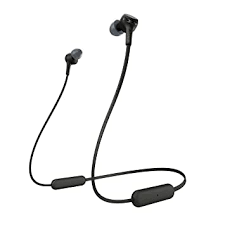 4. Oneplus Bullet Wireless 2 (Rs. 1,999)
OnePlus is specially developed for music lovers. It has wonderful achievements in all parameters. OnePlus Bullets have a 10mm, dynamic driver, in each of the earbuds, which preserves the proper loudness. Endowed with the updated Bluetooth v5.0, which secures quick & safe connectivity with your smartphone.
Features:
Lightweight and easy to carry.
Supports Google Assistant.
Excellent and clear voice quality.
Commendable noise cancellation feature.
Long-lasting battery for up to 14 hours.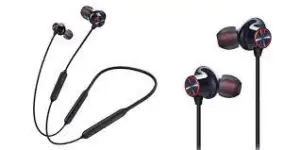 5. boAt AirPods  311v2 (Rs. 2,499)
boAt Airpods 311v2 is a truly wireless headphone, equipped with Bluetooth 5.0 so connectivity will no longer be an issue and you will get a protected & reliable connection up to 10 meters in range.
Features:
Hands-free communication.
Lightweight and portable.
Battery life up to 3.5 hours.
HD audio quality to give you a wonderful experience.
Waterproof and sweat-resistant so you can wear it while working out.
500 mAh storage space.
6. CrossBeats Air True (Rs. 2,299)
Its tagline is a true revolution in wireless headphones. It is lightweight and very useful while jogging or working out.
Features:
Compatible and portable.
High-quality sound.
Up to 3-4 hours battery life.
Equipped with BT v5.0 to provide sharper & durable connectivity with excellent power usage.
Fitted with an enhanced microphone to ensure a hands-free calling experience.
7. JBL Endurance Jump in-Ear Bluetooth headphones (Rs. 2,099)
These are wireless headphones that provide outstanding sound quality. Very comfortable and water-resistant which allows it to function efficiently while exercising or jogging out.
Features:
Comfort and stability.
Up to 8 hours of battery.
Touch control is available for music and call management.
Water and sweat resistant.
Comes with a 1-year warranty.
8. Noise Shots X5 wireless bluetooth earbuds (Rs. 4,490)
Noise Shots X5 are truly wireless that comes with Bluetooth v5.0 making it compatible with any Bluetooth device. They are very comfortable and the point is that they are sweat and waterproof.
Features:
Stable and secure.
Up to 5 hours battery life
Controls on earbuds allow to play/pause or manage calls easily.
Storage capacity of 2200 mAh.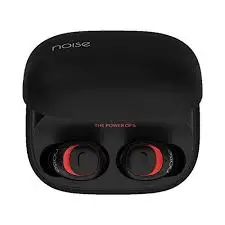 9. Huawei FreeLace ( Rs. 2,964)
Huawei FreeLace Bluetooth headset is a wireless headphone that accomplishes with a 9.2mm dynamic driver unit with plug and pair and plugs and charge features making it one of the best Bluetooth earphones with huge battery life.
Features:
Durable and comfortable.
Impressive music experience.
10m wireless range.
Up to 18 hours battery life.
Sweat and water-resistant
10. Jabra Elite 25E Wireless Bluetooth Headphones ( Rs. 2,499)
Jabra is a recent one in the era of earphones. It provides outstanding sound quality with 10mm speakers. Its neck and design is so comfortable to wear and is also easy to carry.
Features:
Durable and comfortable.
Wind and water-resistant.
It has its own app called Jabra assistant that helps to track battery usage, text message calls etc.
Provide touch access to Google assistant.
Up to 18 hours battery life.