Let's face it: you'd be pretty stuck without the high-tech devices you use each day in your life. Here is an example, how are you going to get to work? Not content with the death grip they currently have on you, how will you get coffee every morning without a coffee maker, and how will you look good at an interview without a smartwatch, scientists and designers worldwide are looking for new ways to incorporate technology into every aspect of your life. Here is a list of top 10 e-wears to make your life look more fashionable!
1. Cute Circuit's Galaxy Dress
Do you need to make a positive first impression at a fancy party? Consider putting on a dress that is covered whole in bright lights. The Galaxy Dress-Cute Circuit is a luxurious example of what occurs when technology and haute couture collide head-on. Sorry to all the fashion designers who desire to be the prettiest princess at the ball, but the Cute-Circuit Dress is one-of-a-kind and is currently on display in the Museum of Technology and Science in Chicago. Hopefully, security has been ready because Lady Gaga is about to attempt to grab this thing at any moment.
2. Garmin Venu 2 Plus
If you're looking for a smartwatch, you should look into the Garmin Venu 2. Already a fantastic fitness-tracking smartwatch, the Garmin Venu 2, We think it's one of the perfect Garmin watches because it's an able workout companion along with a stylish lifestyle device. The Garmin Venu 2 Plus costs $449 and includes on-wrist phone calls and voice assistants. While it upholds Garmin's reputation for comprehensive fitness tracking and precise Navigation system, the Venu 2 Plus has become the best seller for people who want their handset to function as an extension of their smartphone.
3. Nike 1.0  HyperAdapt
The Nike 1.0 is a high-tech shoe with "adaptive lacing" new tech initiated by a heel detector that tightens the laces automatically. Which smart shoe do I believe will be the best in 2022? The shoe is the outcome of extensive hard work in digital, electronic, and mechatronics and a mobility product. It contests the traditional notion of fit by providing a final solution to independent lacing and pressure preference quirks.
4. WF-1000XM4 SONY
Sony's WF-1000XM4 wireless earbuds are the best overall Bluetooth earbuds you can buy despite their high price. They provide excellent, warm, thorough sound quality and top-tier active noise-canceling. And, with noise cancellation started turning on, their long battery life can last up to eight hours, outlasting all of Sony's top competitors. The WF-1000XM4s are finished in premium matte black (or beige) with elegant rose gold accents.
5. Away Carry-On 
When it emerges to e-luggage, Away Carry-On Bigger is the cult favorite. It was the first piece of luggage to effectively break into the innovator market due to its sleek look, multiple size options, and practical features.  The Away, created by ex- Warby Parker executives, delivers on design while charging your devices for any adventure. The compression bag on the Bigger Carry-On offers extra packing ability while accommodating overhead compartments and a rechargeable battery that pops out rapidly if you need to verify the bag. The exterior is tear-safe, but if something goes wrong with your Carry-On, you will get insured by a lifetime warranty.
6. GPS Tracker LandAirSea 54
The LandAirSea 54 Tracking Device is a dependable GPS tracking system that can monitor movements in real-time. This mini GPS tracker device separate unit is approximately the size of a tiny roll of duct tape; you can even turn off any LED lights to completely conceal the tracker. It is water-resistant and has a built-in magnet, making it simple to configure on your vehicle with no extras required. The quick 4G LTE cellular correlation keeps you in touch in the US, and the included battery lasts approximately two weeks on a single battery charge.
7. Galaxy SmartTag+ By Samsung
So you've got a pet? You wish for him to stand out from the rest, right? Here is the Samsung Galaxy+ SmartTag for your help. Samsung's improved Galaxy SmartTag has all the advantages of the original SmartTag and more. You can put it around the collar of cats, dogs, and puppies. The Plus model adds UltraWide Band, which results in more accurate tracking for only compatible Samsung phones.
8. Bang & Beoplay Portal Headphones
Bang & Beoplay Portal are Stylish gaming headphones that may appear to be a logical impossibility, but Bang & Olufsen is doing things differently. The audio giant's adaptable Beoplay Portal combines stylish design with all the technological features required for a Battlefront session: uncompressed connection, four variety of mics for immaculately crisp communication, Dolby Atmos surround sound and active noise-canceling.
9. Wireless Charger From Yootech
Although it is a Yootech device, this inexpensive and inconspicuous wireless charger is compatible with iOS and Android phones, along with headsets that are all set for the feature. An LED light indicates when the battery charge is complete, dimming at night to avoid disturbing your sleep, and a 9W Rechargeable Battery support guarantees that you get the task done quickly.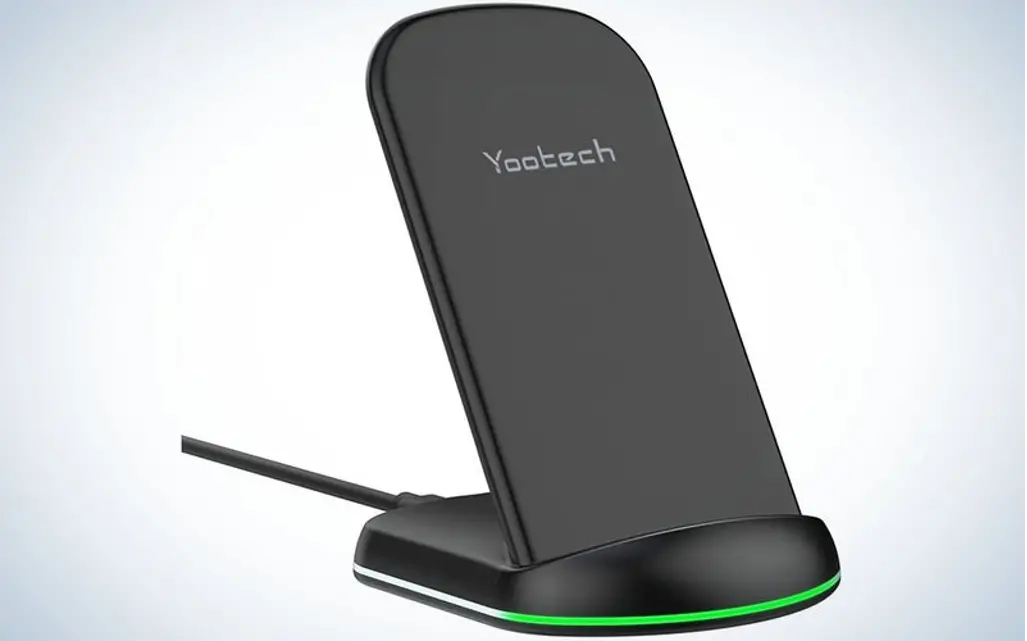 10. Goggles For Recon
The most basic idea behind these advanced technologies is that data is useless unless you can access it when you wear it. Dan Eisenhardt, an avid swimmer, intended the high-tech snow spectacles – Recon Goggles, a portable gadget. The device resembles regular ski goggles, except for a small display beneath the right eye. This display is snow-proof and monitored by a simple remote. This wearable device's function is to display snow speed, altitude, and vertical descent, and its navigation key includes a constructed GPS to plot a role on a resort map. Technology should not be taken for granted. Every day, whether it's instantly delivering the latest news, helping to make our latte, or linking us with an adored one across the nation is all possible through technology.