It is not necessary to take an aggressive and deep hair care treatments. There are a few simple gadgets that help one to maintain and take care of their hair care with laser. To put it straight, let us look at the top 10 coolest laser technologies for your hair care.
1. ROTATING IRON: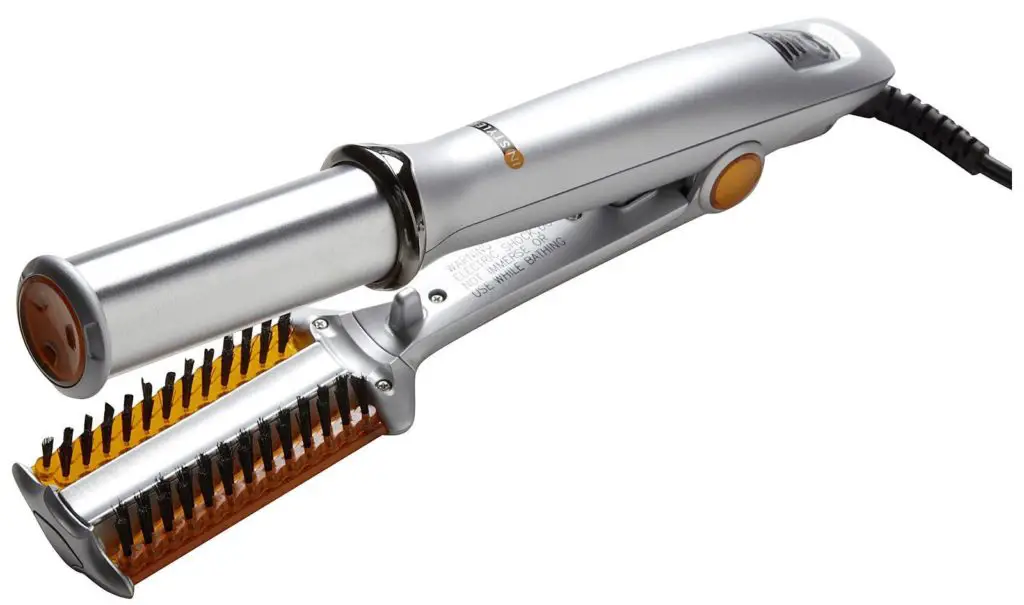 The Rotating Iron helps your hair in setting straight without crushing or pressing them. The rotating drum and brush bristles will align your hair quickly for any style. It is damage-free, and the gadget also gives hair results that are smooth, shiny, and voluminous. There are flat iron and curling iron as well in use.
2. HAIR SMOOTHENING SYSTEM: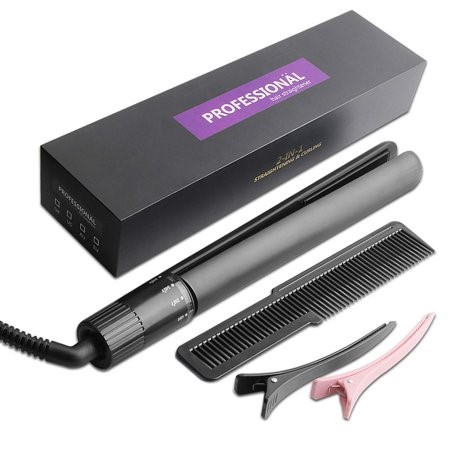 Hair Smoothening System will protect the keratin level and keeps your hair shiny and healthy. The smoothening and keratin treatment includes shampooing hair to remove dirt and build-up hair strands from the scalp. Keratin is a natural protein from your hair; the treatment increases its production naturally. The smothering gadget comes with a flat iron, two clips, and a brush.
3. REVLON 360 DUAL FAST HAIR DRYER AND STYLER:

Since 2017, Revlon 360 Hair Dryer stands as an innovative model as it is both useful as a traditional dryer, and by twisting the barrels, you can turn into a blow dryer. The gadget must be set in vertical mode for drying hair faster and in the horizontal mode for styling. If you have curly hair but want to straighten, then Revlon 360 is ideal.
4. KISS INSTAWAVE AUTOMATIC HAIR CURLER:

Kiss Instawave Automatic Curler uses curl dial and ionic technology to give your hair the perfect curl. There are low and high settings for heat to get simple, natural, and high-tech curling by the touch of a button. Divide hairs into sections (one or two inches), hold the curler at a bent angle next to your hair, and press the button. The spinner catches and curls hairs, either inner or outer depending on your hair that is in front or behind the barrel. Once your hair gets wrapped around the barrel, wait for a beep sound to indicate the completion and pull it straight down.
5. PONYTAIL STYLER: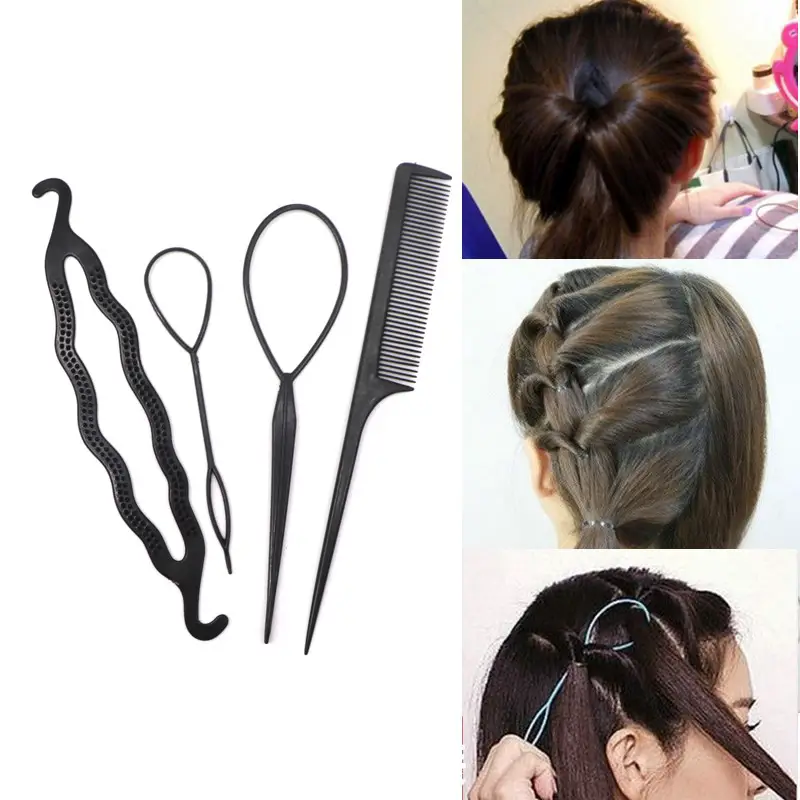 The Ponytail Styler is an affordable device and is ideal for women who like ponytail hairstyles. The uniqueness of the gadget is that it makes your hair shiny and adorable. You also have stunning 30 styles of ponytails with the Ponytail Styler.
6. T3 SOURCE HANDHELD SHOWERHEAD:

T3 Shower Handheld Showerhead removes surplus elements that spoil hair, such as dirt and rust, from water that you are using to your head when bathing. The showerhead is for its installation and detachment. The filtration system uses calcium sulfide, zinc, and copper for reducing chlorine levels from the shower water.
7. ASAVEA HAIR STRAIGHTENER BRUSH 3.0:

Asavea is a hair straightening brush with a ceramic surface and anti-scald design. Asavea uses Advanced Metal Ceramics Heater technology to heat a brush up to 450 degrees in less than a minute. The ceramic surface's bristles are seven times wider than standard flat iron. There are 12 levels of temperature controls available.
8. TANGLE TEEZER DETANGLING HAIR BRUSH: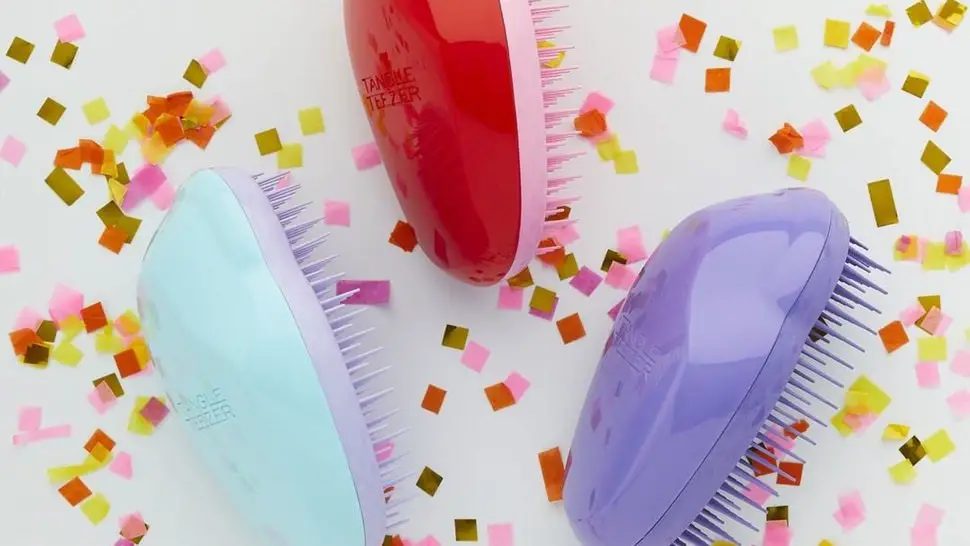 Tangle Teezer is a hairbrush that removes knots and tangles for women who have curly and thick hair. Tangle Teezer removes knots painlessly and effortlessly from wet or dry hair. The brush reduces hair breakage and adds shine. The ergonomic design fits into your palm. You can even use it for backcombing.
9. T3 VOLUMINOUS HOT ROLLERS:

T3 Voluminous is ideal for women who are involved more in outdoor activities. If you are a constant traveler, then T3 is a must-have device. The small portable gadget is entirely a fit for your pocket. The device has eight rollers, and each has a ceramic heater to give your hair extra volume and shine. T3 is the winner of the Allure Best of Beauty Award.
10. RUSK ENGINEERING W8 LESS 2000 WATTS DRYER:

The 2000-watts powerful Rusk dryer has far-infrared heat waves that are perfect for thick and tightly curled hair. The ceramic and tourmaline help to dry the hair strands without any damage and reduces the total drying time. A concentration nozzle focuses even on the small portions of your hair.