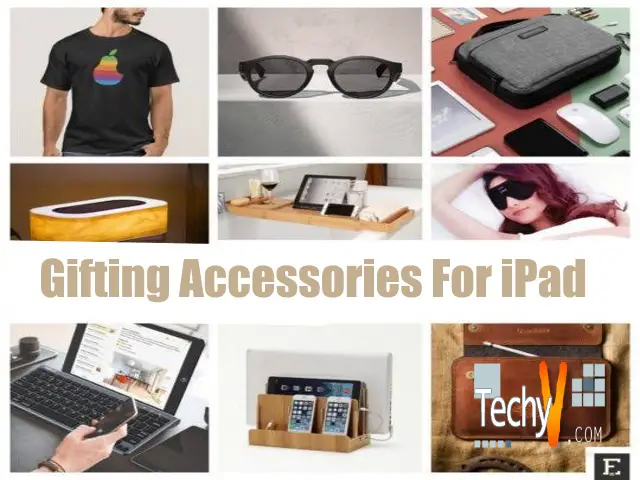 Is your friend or family member's birthday coming along the way? Well, from buying the right gift to the best one, you may confuse yourself in terms of liking, color, budget, delivery, etc. However, if the person has an iPad, then you should consider buying a cool accessory for him/her from the following top 10 elements.
1. SMART KEYBOARD:
The sleek and luxurious Smart Keyboard is ideal for 10.5 inches iPad Pro. The keyboard turns your iPad into a laptop. It has a quality similar to your Apple with the elite keys. The smart connector is thick enough to hold your iPad stiffly. Smart Keyboard is one of the coolest gifts for birthdays and anniversaries.
2. ANKER SOUND CORE SPORT XL:
Anker Sound Core is a Bluetooth speaker that is easy for pairing with your iPad. Sound Core has 8W stereo drivers and dual subwoofers for clear audio. It also has a 5,200 mAh long-lasting battery and covers up to 66 feet range. The IP67 rating assures its water-proof feature.
3. GOOSENECK TABLET HOLDER: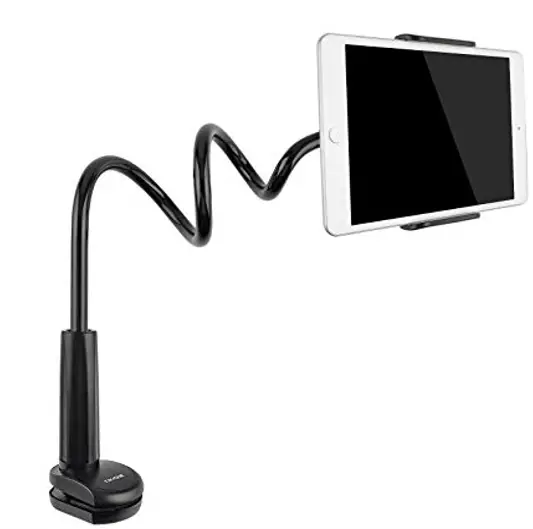 The 30-inches black or white Gooseneck Tablet Stand holds your iPad firmly to view or read hands-free. The Tablet Stand is flexible enough to shape itself as an "S" or circle while using heavy tablets. The device is made up of Aluminum-Magnesium Alloy. Using this with the stand makes it appear like a small-screen TV.
4. MULTI-ANGLE FOLDABLE iPAD HOLDER: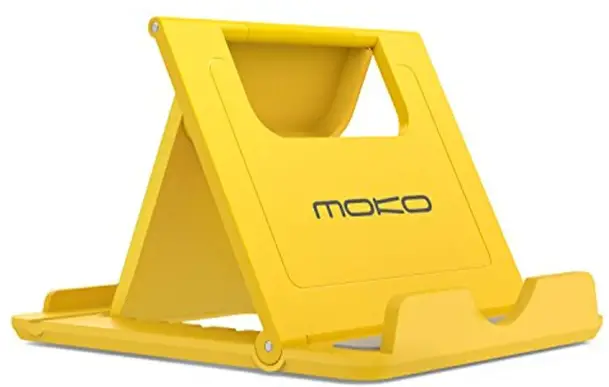 The Multi-Angle Foldable Holder is from MoKo. The entity is slim, adjustable, and lightweight and is foldable up to a wallet size for keeping it inside your pocket. The holder is from a premium quality ABS rubber. You can place your iPad either in a vertical or horizontal position. The folder is affordable and available in five different colors.
5. SMART COVER:

The tough and durable Smart Cover has a magnetic connection to hold onto your iPad, which allows your phone for an auto wake and sleep when opening and closing your device. The Smart Cover is out of microfiber and polyurethane. It is suitable as a gift for all the genders, regardless of the iPad they use.
6. BLUETOOTH MULTIMEDIA REMOTE:
Satechi's Bluetooth Multimedia Remote works up to 33 feet range and easy-to-pair with your iPad through Bluetooth. The device has multiple media playback controls that come with a camera shutter button.
7. 4-PORT CHARGING STATION:
The 4-Port Charging Station has three USB-Ports outside for iPads, iPhones, or any other Apple devices. At the top of the unit is a charging port, present inside for the trending Apple Watches. The charging station mechanically adjusts itself according to the charging speed, depending on the device. Office-goers and teenagers who prefer charging their phones quickly will gain the most from this gift.
8. AIRPODS:

Air Pods are the best wireless Headphones for iPads, iPhones, and Mac. Air Pods have an option for auto on and auto-connection. The device is compatible with Siri's voice command. The battery life lasts for 24 hours. Air Pods are the best gift for a music freak.
9. PAD PILLOW:

The Pad Pillow is a triangular element to hold your iPad in a comfortable angle for watching your favorite movies and reading books. It is also foldable as a keyboard. The pillow is made from soft foam, covering itself with cotton and denim. Pad Pillow is ideal for hand wash. The soft device is available in five different colors and comes with a provision for stylus and charging cable.
10. TEMPERED GLASS SCREEN PROTECTOR: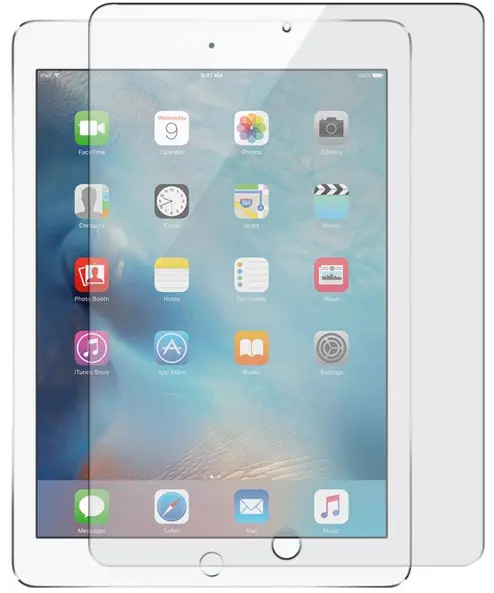 The Tempered Glass Protector has a 9H high hardness rating for getting the last level of scratch resistance. The Protector is 0.3 mm in thickness and has an oleophobic coating that offers you the HD viewing experience with high touch-sensitivity for your iPads. The protector is also compatible with an Apple Pencil.