CPQ tools are different from quote to cash application, and now it has been evolved as an application that everyone needs. It helps in automated quoting of prices and proposals. It can improve, and speed up-selling of products. And it is often more convenient for the customer to look for the best price using the software.
1. Salesforce CPQ

It automates everything based on the user's needs, such as quoting, contracting, and ordering process. It is built on the Salesforce platform using standard objects like quotes and objects. So it is a unique platform that comes under a unique data structure. Since among other basic needs it is shared, it is easier to launch new products effectively. It allows you to make custom templates, manage contracts by designing professional sales contracts. It closes the deal faster with just a signature of yours. It has pricing, and discounting options include pre-negotiated contract pricing, percent of total subscriptions, volume discounts, and channel & partner pricing.
2. Oracle CPQ cloud platform

It is better to be used by any organization ranging from SMBs to fully grown organization. Its primary purpose is to serve industries that include sales, HCM/HR, IT, marketing, supply chain, etc. It is a fully automated solution for the seller-buyer cycle. It has improved customer service. It allows the staff of an organization to quote from anywhere and from any device. According to pricing models and business rules, it will generate proposals. With adaptive intelligence apps, you can take advantage of it and acquire machine learning capability.
3. Apttus

It was built on Salesforce's force.com and is used as CPQ software by more number of people. It relies on CRM applications to satisfy the needs of the customer. It uses Microsoft office tools at its best with X Author technology to produce a simple way of making the price quote. It even utilizes Artificial Intelligence capability to collect data based on recommendations. It comprises many things for a better quote to cash processes by enabling processes such as Contracts, Incentives, Billing and Order management, and E-Commerce. It enhances lead gains, cross-sells and upsells, and sales cycle intervals for effective workflow.
4. SAP CPQ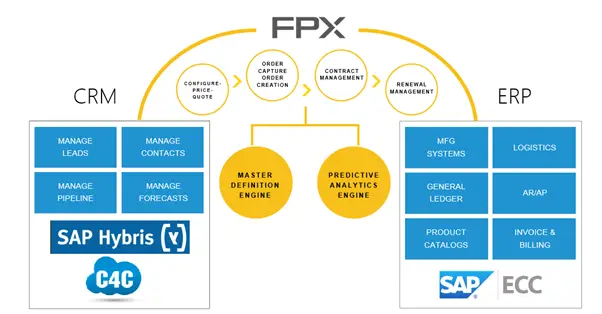 It focuses on breaking down complexity and thus making it easier for the sellers to sell their product. It automates the process to meet the client's requirements. It has a comprehensive engine that is capable of working both in bottom-up configuration and top-down approach. It has a robust tool-set in order to analyze functional specification, define component requirements, resolve interdependencies, and blend multiple solution components. If it is Integrates with SAP ERP, it can provide a better performance, which comes with an intuitive interface. But you cannot have it on your mobile devices.
5. CallidusCloud CPQ

It provides users with a wide range of tools for the management of sales. It offers a better interface, which is highly appreciated. It gives options to customize approval workflows, configuration, margin guidance, analytics, etc. It provides support and documentation services too. Quoting creation and approval process is automated. It has a detailed analysis of the performance of the sales team to give an insight into how to improve their performance levels. It offers mobility to the sales person. It is integrated with Salesforce1 to provide customer data.
6. ConnectWise Sell

It is a fully automated IT solution for providing better sales services. It even offers cloud-based services, which gives a better workflow. It can create quick proposals on any device. It allows users to generate revenue based on quotes it provided from the start. It has more features that include Quote, workflow automation, sales reporting, Pricing rules, customizing product search, management of products, real-time preview, form designer tools, and product outsourcing. It offers you two choices, such as direct sales and self-service customers.
7. FPX CPQ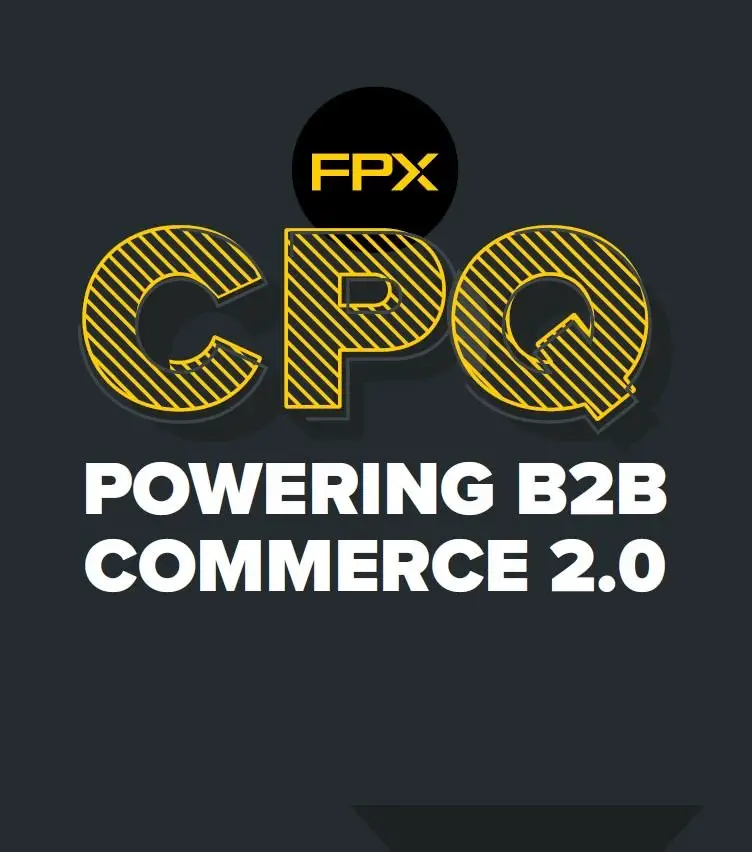 It is here in this field for more number of years, and it continues to play. It works irrespective of the channel due to its customizable features, which cater to the needs of a company. It often integrates well with a wide variety of CRM solutions. It is good at handling difficult situations. However, it doesn't have dedicated software services available for mobile use. Everything stays connected to it. It offers a cloud-based service, which enhances the simplest way to solve complexity. It is one of the optimal for automation of pricing, quoting, configuration, workflow, contract management, e-signature, and data management.
8. Experlogix


It is integrated with top CRM platforms for specialized configure, price, quote technology. It can handle virtually any CPQ requirement at a low cost. It is multifaceted, and direct sales teams or resellers in both B2B and B2C environments can handle it. It provides users with selling, pricing configuration, providing approvals, and automation of workflows. It offers azure cloud-based services and can be used to implement on-premises.
9. Infor CPQ

It is one of the best software that works well with other integrated platforms. It offers features that include customizable pricing options, the recommendation of engine for better performance, and much more. Its objective is to handle the needs of manufacturing and B2C companies. Using this, one can sell complex products. And the sales process is much easier than before. It can provide customers with accuracy, cost-effectiveness, and much more. It works well for teams to make more opportunities for a profitable business.
10. IBM Sterling CPQ

It offers the buying and selling of complex products and services. It is available for customers to buy and sell from preferred channels. It provides offers that include e-Commerce customers, call-center representatives, sales teams, and partners. You will have a lot of choices to choose the right option. It is often more suitable for large enterprises. It is good for distinct geography, and support for pricing engine.