CFD is an acronym for Computational Fluid Dynamics. CDF software is used to analyze the complex thermal and fluid phenomenon. The main objective of the CFD software is to ensure and identify the best product concepts in the early stage of its design. Also, the CDF software affects the quality of the product and also the performance. This is because the conceptual design phase will enhance or improve the design quality. This software enables users to determine the performance of the product even before physical testing. There are multiple benefits of using CFD software. The cost of development is reduced, assessment of design variation happens quickly, comprehensive information, etc. The following are the top 10 CFD software tools with their features.
ANSYS

ANSYS is the most popular and widely used CFD software tool. This software meets the requirements of all businesses and industries. The functionalities that can be seen the ANSYS products are mechanical, fluent, DesignModeler, AIM, and Workbench. The mechanical function includes integrating ADPL macros with ADPL encapsulation, developing ideas using IronPython, adding new boundary conditions, new interface elements, etc. The fluent function includes developing UDFs with ACT UDF macro encapsulation. The DesignModeler, AIM, and workbench functions include new interface elements for customizable actions.
OpenFOAM


OpenFOAM is yet another top CFD software tool used widely. This tool has a wide range of features. The great advantage of this tool is it is an open-source tool that can be used by anyone. This software tool is compatible to install on Microsoft Windows, Linux, and macOS operating systems. OpenFOAM software tool comes with a user guide that enables users to learn how to run the software, compilation, solvers, models, mesh generation, etc. There is a tracking system in OpenFOAM software that aids users in identifying, report, and fix bugs.
PIPESIM

The PIPESIM software tool for the CFD mechanism is fast and powerful. This tool supports the GIS mapping function. This tool enables users to create accurate spatial representations of networks, wells, and machinery. Additionally, there is a feature called GIS shape library, which enables users to generate networks automatically. The most commendable feature of the PIPESIM software tool is Advanced production forecasting. The complicated formulae can be replaced with empirical models using the multiphase flow simulator. The feature called flow assurance ensures the production of fluid. This tool has Application Programming Interface, and it is easy to use.
SimScale

SimSCale is one of the top CFD software tools used widely in many companies. Additionally, this tool requires zero hardware and maintenance investment. Users only require a good and reliable internet connection. The features incorporated in this tool are zero hardware and software footprint, easy setup, incompressible, compressible, convection heat transfer, multiphase, conjugate heat transfer, etc. This software tool has easy test performance, optimize durability, and improve efficiency. Through this single platform, users can work with standard CAD tools. There are add-ons in this tool that make the work of users more simple.
COMSOL Multiphysics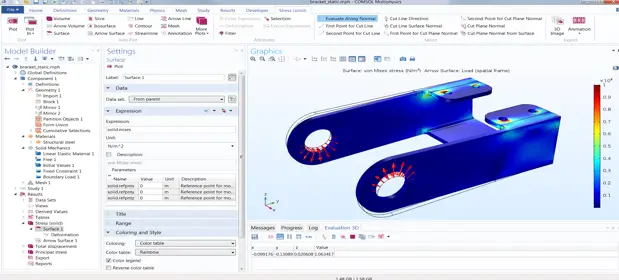 COMSOL Multiphysics is another top CFD software tool. The latest version of this is 3.4 that incorporates multiple advanced features, enhancements, and add-on products. The features of this tool are built-in segregated solver, Galerkin least square method for streamline diffusion, free quad meshing in 2D and on 3D faces, additional units, boundary conditions for fluid-flow modeling, advanced tools for volume, area, the center of gravity, the moment of inertia, supports MATLAB 74. and 7.5 versions, etc. The material library of this tool is also enhanced with improved search features, new materials, and additional material properties.
Autodesk CFD

Autodesk CFD is the most popular and most used software tool that has multiple advanced features. This tool is specially designed to minimize the need for physical prototypes and improve the design performance of any product. This tool is specially designed to work with Microsoft Windows operating systems. There are powerful tools incorporated in the Autodesk CFD. These tools are used for fluid flow and free surface movements, thermal management for electronic cooling, BIM integration for occupant comfort. This tool improves the efficiency of production.
SU2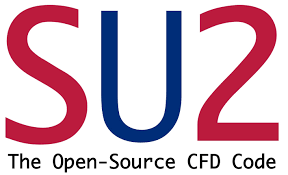 SU2 is one of the popular CFD software tools that use modern and recent technology. The great advantage of using this software is it is an open-source tool and offers a user-friendly interface. This tool enables users to make enhancement and expansion to the codebase. The SU2 software tool has advanced fluid elements like aerodynamic components and any others. The best feature of the SU2 is the partial Differential Equation that makes programming simulations faster and quicker. The other features include comprehensive formats, excellent documentation, C++, top-notch support, etc.
FLOW – 3D


Like all the above CFD software tools, the FLOW – 3D software tool is also a powerful application used widely. It also incorporates multiple advanced features in it. The FLOW – 3D software tool has a set of flow type options, like internal, external, and free-surface flows, 3D, 2D, and 1D problems, inviscid, viscous laminar, and turbulent flows, hybrid shallow water, non-inertial reference frame motion, two-phase flows, heat transfer with phase change, and saturated and unsaturated porous media. There are immensely large numbers of physical modeling options in the FLOW -3D software. Meshing & geometry options, flow definition options, thermal modeling options, numerical modeling options, fluid modeling options, shallow flow models, chemistry models, and many more.
Altair HyperWorks Suite
Altair HyperWorks Suite is the most comprehensive and open-source software tool for simulation. This tool comes with multiple advanced features. The product features include HyperMesh OptiStruct Activate, AcuSolve, HyperLite, Compose, Feko and WinProp, Flux, HyperStudy, MotionSolve, HyperGraph, HyperView, etc. Each of these product types incorporates multiple features in it. The HyperMesh is an efficient model creation used for clean-up, the HyperStudy enables CFD Optimization, AcuSolve provides general-purpose CFD simulation capability, nanoFluidX enables particle-based fluid dynamics simulation, complete and efficient post-processing, etc.
SimulationX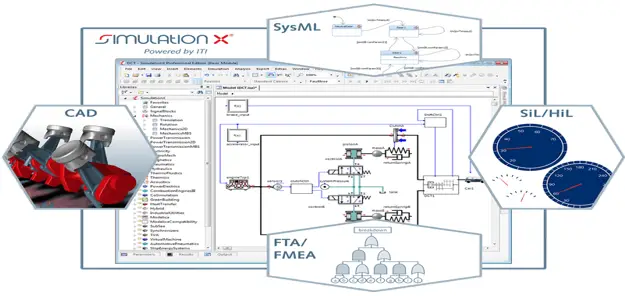 SimulationX is yet another top software tool that incorporates various optimization tools. This software tool has integrated system modeling, simulation, and analysis, and also it allows faster and extensive calculation using DoE methods. The features of this tool include code for real-time platforms, combining SimulationX with MATLAB or Simulink, scripting features, FTA or FMEA analysis using Safety Designer, and many more features. Additionally, this tool includes the COM interface. This interface enables users to connect the SimulationX software tool and users Windows. This interface involves batch-processing, embedded simulations, and optimizations, etc.