Are you a start-up? Or one who wants to design their website? But don't even know it's ABC? Then you are at the right place. We have a solution for you.
CMS-content management software will help you in creating, designing, managing, and modifying content on a website without any specialization. Any digital content can be made with the help of CMS. You don't have to go to the developer. The CMS will figure out everything for you.
Earlier, many companies have to face various issues due to content creation, and many reported that they don't have the correct technology to manage their content, but now their problems are being solved as there are many content management software available. The article will introduce the best ones.
1. WordPress
A free and easy-to-use software, it currently powers more than 42% of the web. If you are clueless about how to create or design a website, then WordPress is the best guide for you. WordPress can create any type of website, be it a personal blog, business website, a government website or photo blog. You can have many contributors to a single website and you will have access to everything. You can post your content in a click, and create your website in your mother tongue because more than 70 languages are available on the software. If you are a forum, then the software will provide you a comment section where you can discuss and let your followers engage with you. WordPress also provides spam protection.
2. HubSpot CMS Hub
HubSpot is a company sales and marketing platform that helps companies to attract customers. The platform has launched CMS Hub-A content management software to assist companies to create unique websites, which will attract more customers. It is an integrated, easy-to-use system, which will allow multiple stakeholders — from IT teams to developers to marketers — to work on everything, from minor content updates to major website upgrades. One of the key-feature is robust security controls, which will help IT teams to ensure safe browsing. Overall the software fulfills all needs required to create a website and help companies to grow.
3. Joomla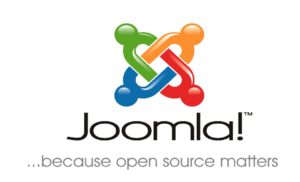 It's a content management system having open source, which helps in creating applications and websites. Joomla is one of the best known software for CMS and the top leading app with 99 million downloads till date.
Features of Joomla include-
1. Multilingual : you can create website and application in your preferable language,
2. Easy to operate on any smartphone,
3. Free : no subscriptions required,
4. Security : two-factor authentication, no risk of hacking and if by any chance your website is hacked, you can immediately restore hack site,
5. Forum : you can discuss or ask any of your queries,
6. Fully SEO optimized website.
4. Drupal
Next comes Drupal, which stands on the top as the best digital experience platform (DXP) on the web. It includes a feature called Twig. With this feature, you can easily create a beautiful website by using templates (which are being written in a syntax that's less complex than a PHP template). HTML5, also available on Drupal8, will give you the access to input fields such as- date, e-mail, phone, etc. It also has configuration management built into the file system level. If you are a beginner, the guide tour will help you in explaining things about the software. Another exciting feature is you don't have to reload the content again and again, as the previously viewed content quickly loads from the cache. Apart from this, there are more features and "n" number of reasons to use Drupal.
5. Wix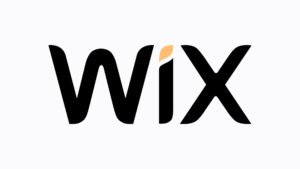 They say- "create a website you are proud of", and they will help you create one. With the help of Wix website builder, you can create a professional website. You can even get a free website designed for you by just answering a few questions. Make web applications of your choice with hassle-free coding. They are serving 200 million people worldwide; it doesn't matter if you are a developer, shopkeeper, photographer, content writer, restaurant owner, or anything. You can express yourself and build your presence through Wix. Not only this, but they also have a Wix store where you can sell your products and get paid online. Create a video by using Wix video, share your thoughts or anything on Wix Blog, or get connected with your customers. Wix also has a premium version. To unlock more benefits, you can try the premium version otherwise, the software is free.
6. Squarespace
Squarespace, Inc. is an American website building and hosting company that resides in New York City, United States.[2] It offers software for website building & hosting, and allows users to use pre-built website templates and drag-and-drop elements to generate and modify web pages.
Behind the beautiful interface, Squarespace is a vibrant publishing platform.
You can customize your page with hundreds of customizable settings, including colors, fonts, padding, different designs, and content layouts.
It allows you to add duplicate pages and sections to speed up your website building process.
Set a password and lock your entire website while you are under construction. You can create private sections on your website by locking individual collections. You can personalize the page that displays to the visitors, whenever a website or page is password-protected.
7. Shopify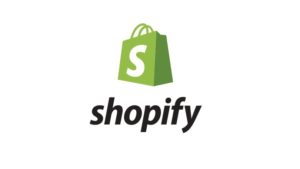 Shopify is an e-commerce platform that helps in selling products online possible for just about anyone. Its admin interface is remarkably user-friendly, it's completely secure (Level 1 PCI DSS compliant), and the customer and technical support are excellent. The documentation is completely flawless. Combine all that and you've got a unique solution for making an e-commerce website. And with simple integration with many payment gateways, it has become one of the most popular e-commerce platforms for businesses big and small.
In late 2016, Shopify introduced Sections, which provides theme developers the ability to generate custom admin-editable interfaces that allows the store owners to easily add-subtract, edit, and reorder the content. They can also preview all the updates before publishing.
8. Ghost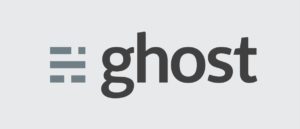 Ghost is the world's most popular modern publishing app for designing a new media platform. Companies like Apple, Sky News, Buffer, Open AI, and thousands more are already using it. A platform guide will help you in having a detailed description of the app's architecture & configuration. You can import your content, members, and payments from the other platforms and design templates for your site. With the help of a starter theme framework, you can fasten your development of new custom themes. It could be used as a
headless content-making software, integrating the API with any third-party front end, or custom static framework. The Content API provides published content to the world and can be acquired in a read-only manner by any client to exhibit in a website, app or other embedded media. The Content API is being designed to be completely cacheable, which means you can fetch data as often as you like without any limitation.
9. Magento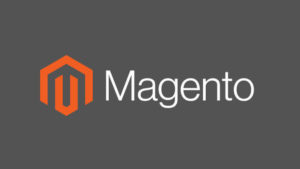 Magento is an e-commerce platform established on an open source technology. It allows online merchants with an adaptable handcart system to control over the design, content, and functionality of their online store. Magento offers powerful marketing, catalog-management tools, and search engine optimization.
Magento can scale, allowing shops with only a few products and simple needs to easily extend to tens of thousands of products and tangled custom behavior without changing platforms. It will enable a variety of plug-ins and themes, which can quickly improve a customer's experience.
You can easily install it and add additional layouts and plug-ins. It can allow for various discounts and promotions during check-out. You can pay from more than 50 payment gateways. But refrain from using it if you're a developer.
10. Typo3
TYPO3 CMS is an Open Source Enterprise Content Management System having an outsized global community. Almost 900 members belong to the TYPO3 Association. It was being founded in Switzerland in 2004.
It is a free and open-source software. You can make websites, intranets, and online applications ranging from small sites to multinational corporations. It's wholly featured and reliable, with true scalability.
You can join the Community full of developers, editors, designers, marketers, writers, and translators. It's easy to operate the app TYPO3. The official TYPO3 Documentation contains references, guides, and tutorials on a mess of topics that can assist you.