1. Amazon Web Services

AWS tops the list in the run for the cloud computing providers. It has generated huge revenue in the last quarter and is continuously flourishing and rising. It is in the market since the last two decade and has been exceptionally phenomenal with its service even the customers are satisfied with its work.
2. Microsoft Azure

Microsoft never revealed its executive amount regarding the amount of revenue generated from the cloud computing services, but it is predictable that the company's growth has increased by 5% which makes it way ahead of Amazon. Azure offers many services including its Office 365 products.
3. IBM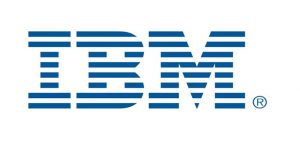 IBM is never ahead in the race of cloud computing, but it has provided consistent service for its users. According to recent reports, IBM claimed that its cloud computing services are up by 50%. IBM main service is the Bluemix PaaS which focuses on the development of enterprises.
4. Google Cloud Platform
Google never revealed the exact revenue that it generates from the cloud computing services but with the reports that Synergy released it reflects a 108% growth in cloud computing. The services that Google is providing which includes App Engine, Cloud Storage, Compute Engine, etc.
5. Salesforce.com
This company is a wholesome cloud-based company. All the revenue that it produces from these services is the cloud. It is alienated into three categories Sales, Service, and Marketing Cloud, out of these three; the former cloud service is the biggest which is about 41% of the whole company's business. Salesforce team work hard in providing the services and keep up with what their customers want.
6. Adobe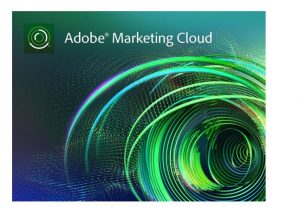 Adobe offers SaaS offerings and generates most of its revenue from its services only. It is precisely like Salesforce, the company made over $1.3 billion from this and recently Adobe sold its desktop version to a creative and marketing administration. It includes the Photoshop editor, Illustrator, etc. Adobe is in the market for quite the long time and knows how to establish its control by providing the services that people require.
7. Oracle Cloud

Initially, Oracle did not deal with cloud computing technology, but it has gained its sturdy grip over this in the last few years. With regards to a study, Oracle did a business of $859 million in the last year which amounts to 49% increase in the growth. Its SaaS and PaaS services equate to 66% development.
8. SAP

The largest software developing is also strengthening its feet in this technology and is having a muscular development in cloud computing sector. The company did a gigantic $850 million business from its services at cloud which amounts to a 30% hike in the company's growth. The company claims to have 110 million subscribers to the cloud.
9. Rackspace

Rackspace business model is a bit different from the usual model of many companies. It provides hosting to the different organization in its data units but also offers help and support for their local clouds and helps in managing them. It is one of the massive firms which not only offers cloud data but also helps them to manage their autonomous cloud storage. It is rising with $1 to $6 million every quarter.
10. Workday

This company is offering software's based on cloud base services. With the promising approach of the firm, it already did a 39% rise in its revenue in the last April with a total of $345 million. The SaaS is the best services offered by Workday along with the services of Finance and HR team. It also provides educational and professional solutions.