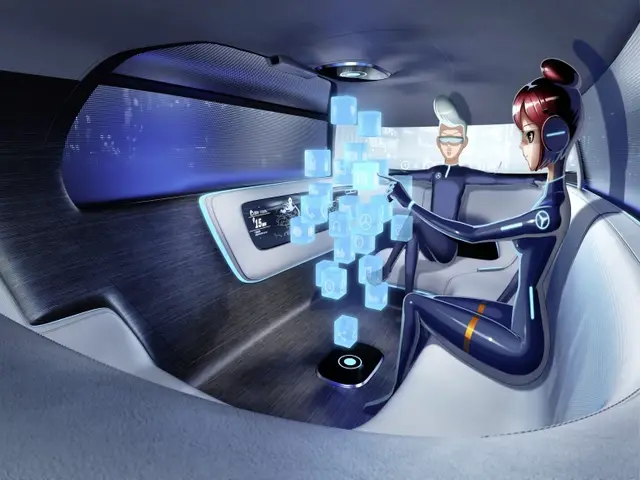 Here we will talks about cars that come loaded with those technologies which many cars lack these days. These tech features make your car better in almost every means.
1. 2018 Hyundai Ioniq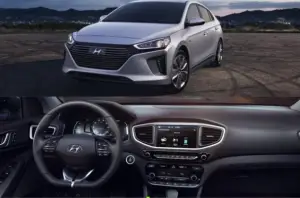 Price: $22,200
All three version of the Hyundai Ioniq come occupied with the technologies that a modern man requires. A seven-inch infotainment system with the screen being touch responsive adds to the beauty. There is a proximity key entry system, push-button start and Automatic temperature control in the cabin.
There are 3 models as of now in 2018 which are a gas-electric hybrid, a plug-in hybrid, and a pure electric, although the price of these cars varies but they share common features. The hatchback supports satellite radio, HD Radio apple car Play, and Android Auto.
2. 2018 Chevrolet Sonic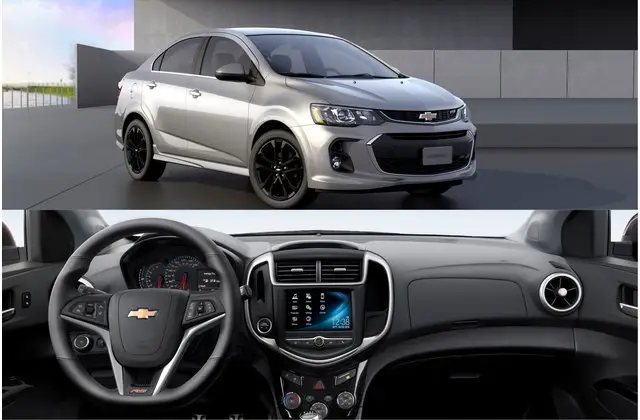 Price: $15,295
One of the top notch subcompact cars is the Chevrolet make Sonic. The price is considerably low for the provided technology. Every Sonic comes with a 7 seven inch infotainment screen which supports Wifi Hotspot 4G LTE data connection. Apple CarPlay and Android Auto work like a charm.
The Chevrolet my link interface is also very easy to use and it helps to connect the phone with the car and display a lot of apps on the infotainment screen. There are other high-end features which are optional for the user like proximity key entry system, rear parking sensors, lane departure warning including collision warning and cherry on the cake is push the start button.
3. 2018 Chrysler Pacifica Hybrid
Price: $39,995
This minivan not only has a hybrid system that allows 33 miles of electricity powered distance coverage but a large number of awesome features for both the passengers and driver. Apple CarPlay and Android Auto is a basic feature it has automatic climate control, cross traffic alert system, and a rear parking assist. Optional features include a rear two-screen theater for the passenger which includes a number of games and is compatible with 4G LTE connectivity for live streaming. You've got to have some extra bucks to spend to get a 20 speaker sound system, automatic emergency braking system with a 360-degree camera all in this one car.
4. 2018 Toyota Camry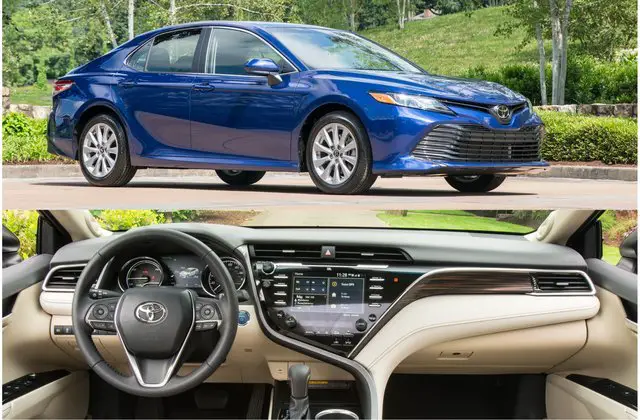 Price; $23,495
According to the reports Toyota has recently designed the variant for the year 2018. The new model has been loaded with advanced safety and driver assistance features. There is also a user-friendly infotainment system which allows the user to use apps on the screen from their phone itself. Adaptive cruise control, automatic emergency braking system add to it's security due to which it has been rated 5 out of out by the best standards available.
5. 2018 Chevrolet Cruze
Price: $16,975
Almost every Chevrolet model hosts a feature f infotainment which is touch screen and is usually of 7-inch screens. Apple CarPlay and Android Auto are available in almost every car now and then. There is an additional feature to this car that allows parent control over the teen driver. Teen Driver system that is not too common allows parents to know what is happening behind the wheel with feature like volume cannot be topped until the seat belt is ut on and limiting the top speed also it gives a timely report after every drive of the driver or kid.
6. 2018 Ram 1500
Price: $31,695
The features are limited though but in terms of the full segmented truck it is enough. The infotainment screen with the compatibility of Apple CarPlay and Android Auto also takes it a level higher. The features include varying heights of the cabin according to the road conditions. it can be also fit with nifty high tech towing assistance features.
7. 2018 Jeep Renegade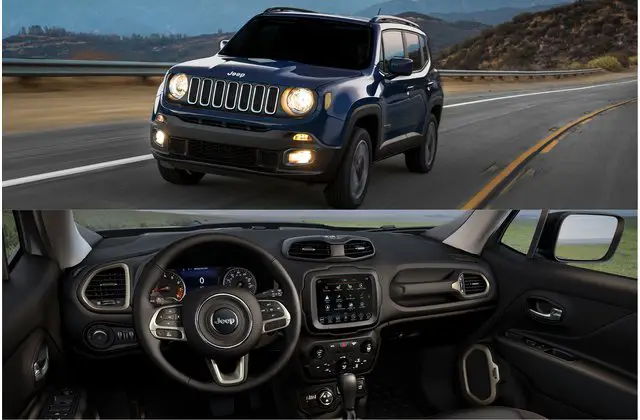 Price: $18,455
This variant of Jeep has made it into the list due to the new feature added recently in the year 2018. A rear view camera for parking assistance and for entertainment 5-inch infotainment does the work for you. The reason behind adding it to our list is the smart traction management systems. One can easily manage traction electronics according to the chosen terrain by the users.
8. 2018 Chevrolet Traverse
Price; $29,930
Like other rivals, it comes with onboard Wi-Fi hotspots a 4G LTE data connection for streaming anything you want on the infotainment screen. Each of the three rows of seats includes USB ports for additional inputs and connectivity. As the trend of Chevrolet, Teen Driver system is available it also reminds you if you are leaving a child behind while exiting the car. A warning sensor that rings up if the distance between the two cars is very less it warns to increase the distance.
9. 2018 GMC Terrain
Price: $24,995
This model named terrain was redesigned by GMC for the year 2018 includes support for Apple CarPlay and Android Auto, with 4G LTE connectivity and a Wi-Fi hotspot. Wireless Device charging a 110-volt outlet and a Bose audio system is just like cheery on the cream. It has the system of alerts for forwarding collision warnings and lane de departure alerts. This power packed machine has lots of tech features which make it a nice combo.
10. 2018 Genesis G80
Price: $41,750
The 2018 Genesis G80 comes under the category of luxury midsize car segment which is considered to be very less expensive when compared to the cars coming out with the same features. A head-up information display system, 9.1-inch infotainment screen, 17 speaker sound system inclusive of a wireless charging pad. It has automatic emergency braking system with pedestrian detection, collision alert which makes it one of the most amazing cars.