A Camera is a tool whose only job is to take pictures and videos, but it is primarily used in every industry and a part of our personal life. There are some cameras that are used for a specific purpose, and one of the popular usages of these types of cameras is slow-motion videos. All the industries related to the cinematic field use these types of cameras for better clarity in slow-motion. Slow-motion cameras can be used to capture events and activities of which the human eyes are not capable. When a fast-moving object or action is recorded and seen in slow motion, it unlocks a new experience of a world of visual expression beyond limits. This article covers the best cameras for recording good slow-motion videos.
1. Canon Eos 90d
Anyone who enjoys shooting a bit of everything, including slow-motion, should consider this powerful and adaptable all-rounder. With flawless face and eye tracking, you can capture up to 120 frames per second (fps) in Full HD, producing sharp and clear images. Most other cameras in Canon's line-up can only shoot 120 frames per second at 720p, so the 90D is the one to look at if that's something you're particularly interested in. This camera can be a versatile tool to create a wide variety of shots, including slow-mo when necessary, thanks to additional features like 4K recording, a headphone jack, and a microphone jack.
2. Dji Pocket 2
This adorable little camera is a YouTuber and blogger's dream, especially if you enjoy traveling and capturing moments on the go. You have various video options, including Pro modes, Time-lapse, Hyper-lapse, and so on, making it a versatile and highly creative choice. When recording in Full HD, you can achieve slow-motion speeds of up to 240fps. There's not much to dislike about the Pocket 2 when creating slick videos with various effects from something that can easily slip into your pocket.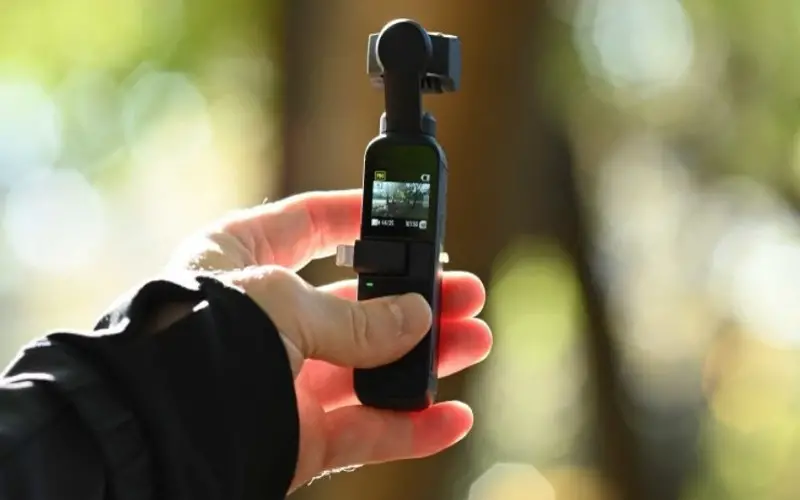 3. Sony Zv 1
Sony ZV 1 is another versatile and pocket-friendly alternative with a range of features that video and content-makers will make excellent use of. You can choose between super-slow motion, which records at an impressive 960 frames per second, and somewhat ordinary slow-mo alternatives, like 120 frames per second. With this, you can slow the action and focus on every little aspect of what's happening to produce the most dramatic effects. The slow-mo features, created with vloggers in mind, can help you add some unique extra shots to your movie.
4. Panasonic Lumix Gh 6
Panasonic Lumix GH 6 is only for people who are serious about video and knowledgeable about it. If that describes you, it can film in 4K at up to 120 frames per second and in Full HD at up to 240 frames per second, ensuring its suitability for slow motion. Your footage won't just be sluggish; it'll also look great. The Panasonic Lumix GH6 is one of the complete consumer video cameras that filmmakers can purchase, offering an astounding array of video settings and codes.
5. Gopro Hero 11 Black
The Hero 11 Black is a triumph on all fronts, with upgraded hardware and software, despite looking like every other GoPro this side of 2019. The camera's software has been successfully simplified, the nearly square new sensor is highly adaptable, and GoPro's companion app, Quik, has been enhanced. The Hero 11 Black is an excellent addition to the line-up. It has best-in-class stabilization, looks great even in dimly lit and dark scenes, and has fun new modes like light painting. The Hero 11 Black's 8:7 aspect ratio is another standout feature for content creators.
6. Canon Power Shot G7x Mark Iii
The G7X Mark III is an excellent option if you're looking for a portable, video-friendly tiny camera that can handle various tasks, especially if you want to film movies while you're out and about. In addition to 4K recording, you can benefit from Full HD slow-mo at up to 120 frames per second. You can easily create point-of-view photographs with the tilting touchscreen facing ahead, but you can also point it at whatever activity occurs.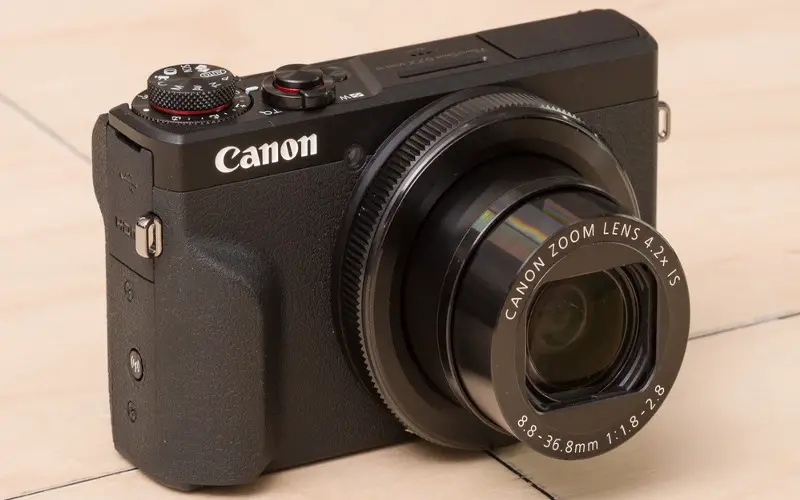 7. Gopro Hero 10 Black
It is a camera for recording action tasks because slow-motion film would typically be used for moving or action-related things. Even with this 2021 model, GoPro, the undisputed leader in action cameras , offers some adaptable choices for producing various effects. Compared to Full HD, 2.7K provides a breath-taking 240fps slow-mo recording option, while 4K has a frame rate cap of 120.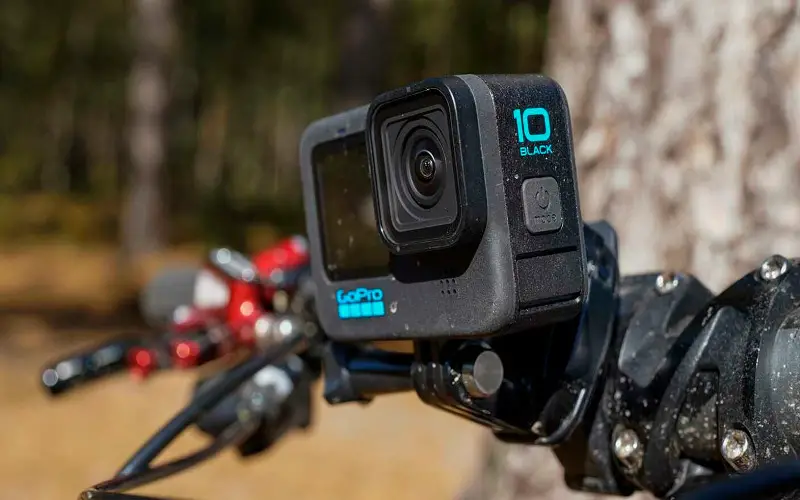 8. Nikon Coolpix P1000
An excellent camera for beginners is the Nikon COOLPIX P1000. Despite being a COOLPIX camera, it still offers quite limited functions despite having a DSLR design. It can capture slow motion at 50 frames per second for 1080p HD and 720p HD footage. Moreover, it includes a strong lens with a 125x optical zoom.
9. Sony A7r Iv
With a top-notch autofocus system, this high-end slow-motion camera can capture full HD video up to 120 frames per second. The mechanical shutter lets you record motion without losing detail at a shooting speed of 10 frames per second and up to 8 frames per second in live-view continuous shooting mode. Save your money and choose one of the other options if all you need is a slow-motion film. If you have it set up that way, this camera is fantastic for slow-motion and regular video.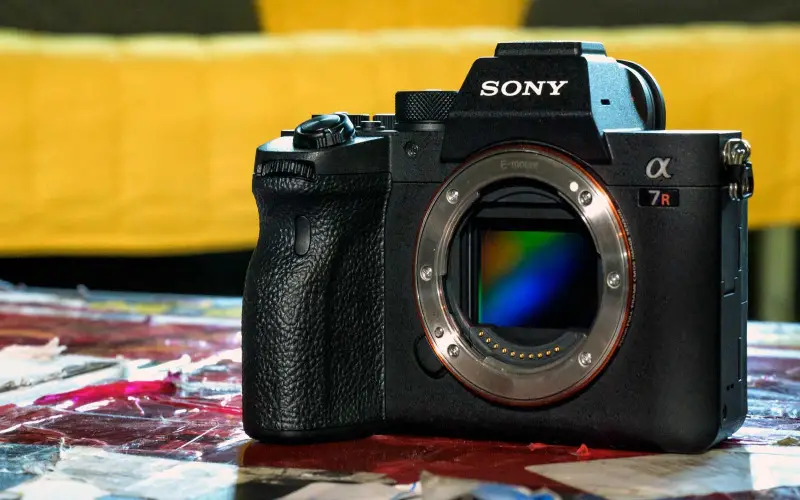 10. Sony A6400
Although this camera forgoes more advanced image stabilization, it is one of the few APS-C cameras that can record at 120 frames per second, giving off outstanding video quality. Although the Sony ZV-1 offers more options for slow motion, the 6400 stands out dramatically for quality and pricing because of its larger sensor. It can record in 1080p at 120 frames per second and 4K at 30 frames per second. It boasts a robust focusing mechanism with real-time autofocus tracking when using video mode, and it has a relatively broad ISO range for this price range.