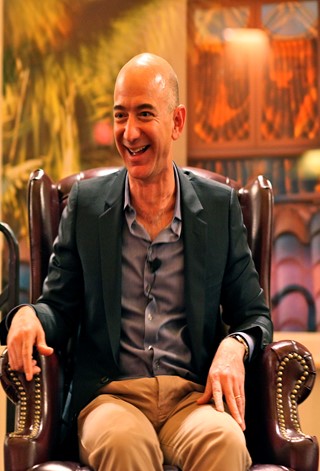 Honestly, there are too many definitions for the word "entrepreneurship." A businessperson or an entrepreneur is a man who works in commerce, especially at an executive level. There exist two types of businesspeople, those who inherited the business and those who built from nothing. Being a top 10 businessman and the path to achieving success is not easy. The journey of becoming a successful businessman requires a person to attain several accomplishment levels. Each of the steps takes energy and time as well as the ability to recognize the things that make a person truly successful in the business world and life. Let us now see the top 10 businessmen in the world.
1. Jeff Bezos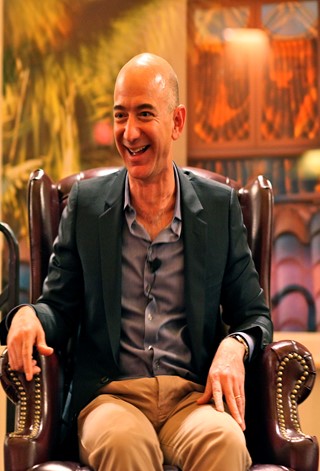 Jeffery Preston Bezos was born in January 1964, an American. He is an internet entrepreneur, industrial media proprietor, and investor. And he is a founder and CEO of a multinational or e-commerce company, Amazon, with a net worth of $191 billion. He tops the wealthiest entrepreneur. In 1994, Jeff opened Amazon.com, and it was, named after the meandering south American river, where it initially sold books across and in 45 foreign countries. He also started delivering CDs, videos, clothes, electronics, toys, and more. Today Amazon is not only the world's largest shopping platform, but it also has diversified interest in many other businesses like Amazon web service, Alexa, jungle audible, etc.
2. Bill Gates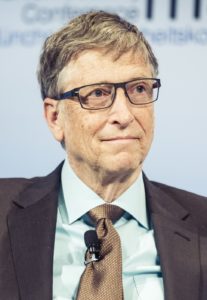 William Henry Gates was born on October 28, 1955. He is an American business magnate, software developer, author, and philanthropist. He is co-founder of Microsoft, with his childhood friend Late Paul Allen, he held the position of CEO, president, and CSA. While he was also the largest individual shareholder until May 2014. Bill Gates turned his fortune from software firm Microsoft into a diversified future, and his focus has shifted to zero-carbon energy in investing and philanthropist. As of March 2020, Gates stepped down from the Microsoft board, he owned about 1% of software and competing company share.
3. Bernard Arnault 
Bernard Jean Etienne Arnaut was born in March 1949, and he is a French businessman. He is chairman and CEO of LVMH Moet Hennessy, Louis Vuitton, the worlds leading luxury product group. Mr. Arnault is also the president of the board of directors of group Arnault SE, he oversees an empire of the brand including, Louis Vuitton and Sephora.
4. Mark Zuckerberg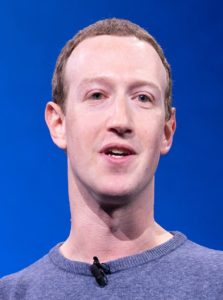 Mark Elliot Zuckerberg was born on 14 May 1984 in New York, US. He is an American media magnate Internet entrepreneur and philanthropist and, he is known for co-founding Meta platform, inc and serves as its chairman, CEO, and controlling shareholder. He started Facebook at Harvard in2004 at the age of 19 and took Facebook public in May 2012. He owns about 12% of the company's stock. He is also a co-founder of the solar sails spacecraft development project and serves as one of its board members.
5. Warren Buffett
Warren Buffett was born on 30 august 1930 in Omaha, US. He is an American business magnate investor and philanthropist. He is currently the chairman and CEO of Berkshire Hathaway. He is considered one of the most successful investors of all time. He is known as the Oracle of Omaha. Some of the factors Buffett considers are company performance, company debt, and profit margins. Buffett, elected to the American philosophical society in 2009.
6. Larry Page
Lawrence Edward Page was born on 26 March 1973 in Lansing, US. He is an American business magnate computer scientist and internet entrepreneur. He is best known as one of the co-founders of Google. Larry page, step down as CEO of Alphabet, the parent of Google, in 2019 but remains as a board member and controlling shareholder. He is a founding investor in space exploration company planetary resources, and he is also funding a "flying car" start-up.
7. Larry Ellison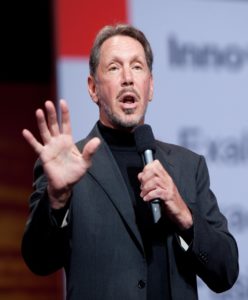 Lawrence Joseph Ellison was born on 17 august 1944 in Bronx, US. He is an American businessman and investor who is co-founder, executer, chairman, chief technology officer of oracle corporation. He gave up the Oracle CEO role in 2014 after 37 years at the helm. Ellison joined the tesla board in December 2018 after purchasing 3 million Tesla shares.
8.Amancio Ortega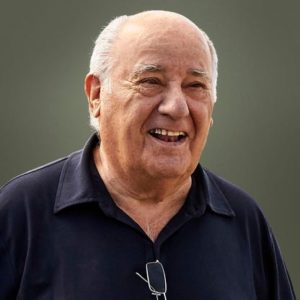 Amancio Ortega Gaona was born on 28 March 1936 in Spain and a Spanish businessman, Ortega, is also the founder and former chairman of Inditex fashion group, best known for its chain of Zara clothing and accessories shops. Not only that he, began his career manufacturing textiles through a small manufacturing company in 1963. In 1975, he opened the first Zara store.
9. Carlos Slim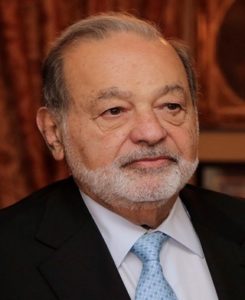 Carlos Slim Helu was born on 28 January 1940 in Mexico. He is a Mexican business magnate, investor, and philanthropist. Carlos also owns stakes in Mexican construction, consumer goods, mining, and real estate companies and 17% of the New York Times. He derived his fortune from his extensive holdings in many Mexican companies through his conglomerate, Grupo Carso.
10. Sergey Brin
Sergey Brin was born on 21 august 1973in Moscow. He is an American business magnate, computer scientist, and internet entrepreneur. Together with Larry Page, he co-founded Google. Brin was the president of googles parent company, Alphabet, Inc, until stepping down from the role in 2019. He is reportedly funding a high-tech airship project.