Nanosensors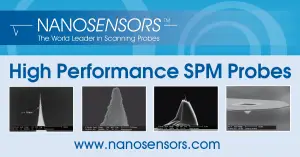 Nanosensors are injected in our body to provide a better knowledge of the statistics of a human body. These sensors monitor the working and help to diagnose the body. It is a breakthrough technology and facilitates to fight the internal diseases and gives a detailed report.
Next Generation Batteries
Old School Battery is not a talk anymore, more advanced and powerful batteries have developed, the efficiency of this sequence is much more than the batteries made from Lithium. New materials like Sodium, Zinc, and Aluminum that is more efficient and reliable.
The Blockchain
The Blockchain technology supports Bitcoin. It is an online transaction portal which allows you to transfer money online in the form of bitcoin. It is gaining support and expanding at a very fast rate. Last year, it crossed $1 billion worldwide and was expected to be more successful in future.
2D Materials
These materials single atoms that be layered into lone sheets, Graphene is only a single layer of Graphite, and these substances is used in many places like photovoltaic cells, water purification, and semiconductors. The material is becoming very popular in the market and is gaining support.
Autonomous vehicle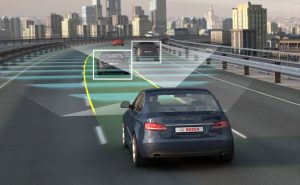 Cars' getting independent is one of the dreams that people imagine the self-driving car is more efficient than the cars with drivers, they have better decision-making capacities and tend to follow the rules and regulation is the most well-organized way.
Organon chips
Scientists have planned to create the replica of the natural parts in our body and understanding the way it works, with this they will be able to know how organs work and treating them in the best possible way to make it right.
Perovskite Solar Cells
With the resources depleting at the faster rate than its production, renewable energy like solar power is favored over coal. 2016 marked the beginning of the new era where the cost of a solar or renewable source of energy fell considerably making it more favorable than coal. Countries like the UK, Scotland, India and many other generated the vast amount of energy from solar, but these cells are easier to use and more efficient.
Open AI Ecosystem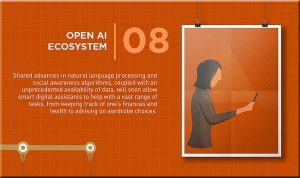 With the evolution of personal assistant in our smartphones, they soon will be becoming a part of real life. The social awareness program, natural language processing and increased data stores they soon will be assisting in our life.
Optogenetics

It is the science through which one can control the neurons with the use of light. It allows doctors to get too bottomless of the organs and help to repair them. It will be a breakthrough in the field of science and would benefit both the hospital and patients.
System Metabolic Engineering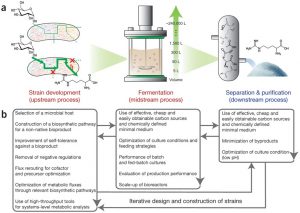 With the over-exploitation of natural resources, scientists are trying to use a resource that is derived from plants so that the use of such capital will be promoted and the depletion of natural resources will be minimized.