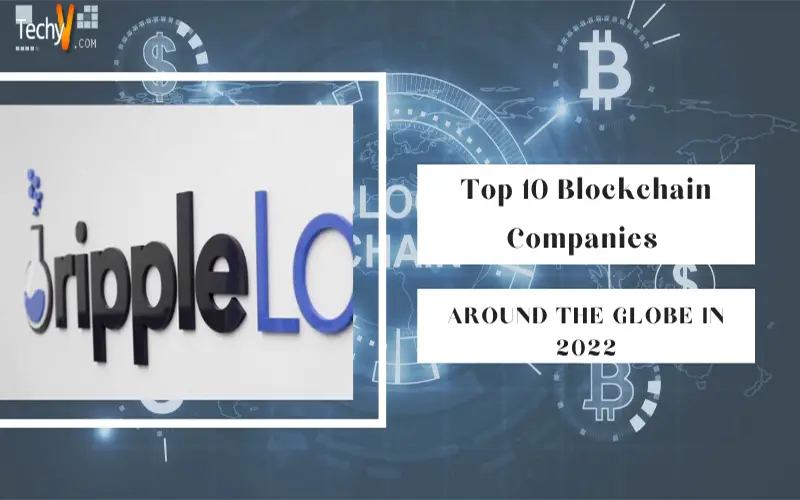 Blockchain is a shared and immutable ledger that facilitates the process of recording transactions and tracking investments across a corporate network. An investment can be tangible (a house, car, cash, land) or intangible (intellectual property, patents, copyrights, trademark). Almost anything of value can be tracked and traded on a blockchain network, reducing risk and cost for everyone involved. Blockchain existed as a concept in computing even before it was used in cryptocurrencies. The original form of the blockchain was known as the hash tree or Merkle tree and was patented by Ralph Merkle in 1979. It worked by checking and managing data between computer systems. In 1991, the Merkle tree was used to develop a "secure chain of blocks"  from different pieces of data sequentially connected in a chain. Now let's take a look at the Top 10 Blockchain companies of 2022:-
1. ScienceSoft
ScienceSoft was founded in 1989 and provides IT consulting and software development services. Started as a small AI products company, they transitioned to IT services in 2002. Since then, they have been helping non-IT organizations and software product companies enhance business performance and win fast and new clients. The headquarters is situated in McKinney, Texas. ScienceSoft provides services such as the Development of Smart Contracts, Private Blockchain, Blockchain wallets, dApps and DAOs, Blockchain Consulting and Blockchain Integration.
2. Ripple Labs Inc.
Ripple Labs Inc. develops and sells an open-source payment protocol. The company provides an open-source payment system and math-based virtual currency that powers distributed currency exchange, business payments, money transfers and remittances around the world. Ripple Labs helps customers around the world. It makes running a profitable payments business more effortless than ever. With multiple advanced blockchain technologies for global payments, financial institutions can expand into new markets around the world and even eliminate pre-funding by harnessing the power of XRP via RippleNet's OnDemand Liquidity service.
3. LeewayHeartz
LeewayHertz helps startups and companies capitalize on blockchain technology by bringing trusted and secure decentralized business automation solutions to the market. Their blockchain solutions are tailored for distinct business use cases through feature integration, system modifications and implementations. LeewayHertz has successfully developed a web-based blockchain application for TraceRx. TraceRx is a drug shipment tracking platform. It allows the United Nations to track the distribution of free medicines and identify inefficiencies and losses.
4. Blockchangers
Blockchangers are a Blockchain service provider aiming to raise awareness and encourage the adoption of blockchain technology. The Company's services include building scalable decentralized blockchain applications, helping customers understand and use blockchain technology through conferences and workshops, testing concepts and launching an initial coin offering that will enable customers to experience this groundbreaking learning and use the phenomenon.
5. Deqode
Deqode offers a wide range of blockchain services to quickly incorporate the technology into your existing business processes and accelerate your digital innovation journey. From idea to implementation, deqode helps you shape the future of decentralized technology. Strong integration expertise helps deliver end-to-end blockchain application development services where they conceptualize, design and test real-world blockchain applications, addressing critical aspects such as interoperability, scalability and business process realignment between network participants.
6. Chromaway
Founded in 2014, ChromaWay is one of the early pioneers of what is known as "Blockchain 2.0" technology. With leading blockchain experts, ChromaWay provides a platform for smart contracts and the issuance and transfer of assets over a blockchain. Chromaway is a company that has created the relational blockchain, which is a class of blockchain platforms that combines the power and flexibility of mature relational database systems with the safe cooperation and disruptive potential of blockchain.
7. OpenLedger
OpenLedger provides the blockchain services and custom blockchain development that
power absolute business transformations. It helps build revolutionary and new decentralized network-based business tools that will change your industry forever. Build your dream on our blockchain consulting and services or create your network and run your business fully distributed and secure at OpenLedger.
8. Ezetech
Ezetech is a custom software development company that helps non-technical entrepreneurs minimize time to market/product. Ezetech act as an implementation partner that takes care of the technical stuff so creators can shift their focus to strategy, marketing and business development. Its headquarters is situated in New York, USA and was founded in 2015.
9. LimeChain
LimeChain was founded in 2017 and is already one of the leading companies in the blockchain and DLT space. With work on more than 100 projects over the last four years and with more than 120 contracts currently operational, the company has a proven track record in blockchain and DLT development and is one of the most sought-after solution providers in the industry. The team has extensive experience working with some of the most popular DLT protocols, including Ethereum, Hedera Hashgraph, Polkadot, Baseline and Hyperledger Fabric, making LimeChain a versatile developer capable of handling a variety of projects.

10. Chain
Chain is a blockchain-based technology company on a mission to enable a more innovative, more connected economy. Chain creates crypto ledgers that underpin innovative financial products and services. Their ledger as a service platform is powered by Sequence. Founded in 2014, Chain has raised more than $40 million in funding from Kholsa Ventures, Pantera Capital, Capital One, Citigroup, Fiserv, Nasdaq, Orange and Visa. In 2018, Stellar Chain acquired a commercial arm of the Stellar Foundation to create Interstellar. In 2020, Chain was re-acquired to continue its mission of creating a stronger international financial system with Sequence.