Want to know about the best limousine in the world? The article will focus on the ultra-luxurious, ultra-rare, and ultra-expensive four-wheelers today. Here isn't a car that will be worth less than a six-figure outlay. These cars not only focus on giving smooth rides, immersive levels of technology, and refinement, but also the level of prestige. They are highly comfortable and great to drive.
1. Rolls-Royce Phantom
The Rolls-Royce Phantom is an exquisite pleasure to drive. It's incredibly comfortable and gives a deliciously accommodating feeling with its smooth and quiet strides. It has a refined and flexible V12 engine with 0-100mph and 30-70mph by adding gears. The integrity of its engineering will take your breath away.
2. Rolls-Royce Ghost
After the Ghost appeared in 2009, it transformed its annual production volume from hundreds to thousands of cars per year. Its mechanical underpinning shares the same platform as the Phantom and Cullinan. There are other upgrades like an active anti-roll bar for the rear axle and mass dampers for the front suspension, both help in giving a fine-quality ride.
3. Bentley Flying Spur
It has an incredible acceleration of 62mph in just four seconds and a top speed of 200mph. It has a lighter and free-revving V8 with a six-cylinder mashup powertrain. It has a more muscular and prouder design as compared to its ancestors. Its interior gives an entirely luxurious ambiance feel, crafted out with soft stitched leathers, and eye-catching metalwork.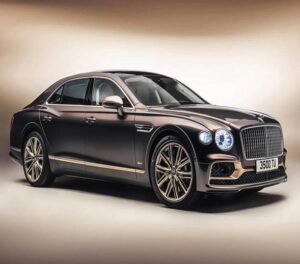 4. Mercedes-Maybach S-Class
Mercedes-Maybach S-Class is currently the richest, remarkable, respected, and admired limousine universally. It may not have a drool-worthy appealing look, but the car is 'only' an S-Class, which becomes its strength and vulnerability simultaneously. It gives a smooth-butter ride that is barely audible and is exquisitely comfortable. At an 18cm longer wheelbase version, it guarantees plenty of space even for long-legged passengers.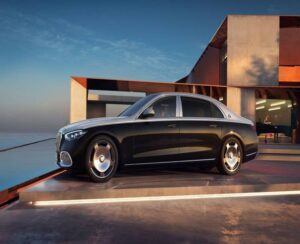 5. Bentley Mulsanne
The limousine has 1 Petrol Engine with 6752 ccs and covers a mileage of 10.1kmpl. It has an automatic transmission. It's a five seater car with the natural appeal of wood veneers and tactile allure. It has a width of 2208mm, a length of 5575mm, and a wheelbase of 3266mm. It feels less formal as compared to the Rolls-Royce Phantom.
6. Rolls-Royce Cullinan
Enjoy a smooth and comfortable high-speed ride with the lounge seating set-up. Rolls-Royce Cullinan has a fine grip and handles well enough. The car is an all-terrain and all-season SUV. Have long-drive trips with friends and make unforgettable adventures on Scottish highlands, Arabian deserts, and Australian mountains. Its generous cabin keeps all the passengers safe, secure, and completely comfortable.
7. Bentley Bentayga
The Bentley Bentayga explores nature in its purest form. It has an innovative technology that lets the vehicle strides anywhere, be it Snow and Wet Grass, Dirt and Gravel, Mud and Trail, and Sand. The driver needs to select the most suitable mode for the terrain, and all the relevant changes are made automatically in the vehicle. Its posh interior and exterior looks are incredibly impressive.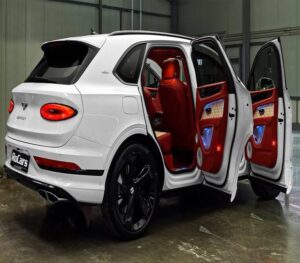 8. Range Rover SVAutobiography
It is a 5.2 meters long car with 2.6 tonnes of weight. It has a four-seater lounge chairs facility with a fold-out aluminum tray table on each side. It also has a slidable panoramic sunroof that gives adequate light and space. There's more work done on the interior materials, and they are expensive than the standard Range Rover.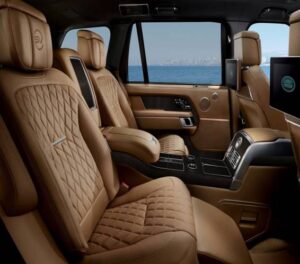 9. Alpina B7
The exquisite Alpina B7 depicts perfectness in everything from interior design to engine tunings. The refined luxury sedan is a unique vehicle unlike any other on the road. Its distinctive dynamic features include: direct airflow into the cooling system, optimal performance, style, and handling. It promises a comfortable, safe, and smooth drive.
10. Mercedes-AMG S65
One word to define Mercedes-AMG S65 is Elegance. The interior is spacious, comfortable, and perfect for a long drive. The car has a weight of 4,817lbs and 198.9in length. It's not too long or short but never fails to give a menacing look. It provides small-item storage space such as armrest consoles and door pockets.