As smartphone technology seeks new ways to accommodate larger and better screens, the foldable smartphone has become an unavoidable solution. Foldable phones have been discussed for many years, but they have only recently become popular. Despite numerous obstacles, the foldable phones were released in late 2019. Despite the exorbitant price, Samsung managed to sell over 400,000 units of the first-generation Galaxy Fold. It then went on to make a few more design changes and variations. You will find information on all other folding phones from various brands here.
1. Samsung Galaxy Z Fold 3 5G
The Galaxy Z Fold 3 5G is the third-generation Samsung foldable that improves on its predecessors. The phone has a 7.6-inch Dynamic AMOLED 2x display with a resolution of 2208 x 1768 pixels and a refresh rate of 120Hz. The Infinity Flex Display folds in half to reveal a 6.2-inch screen on the surface. That cover panel is large enough to function as a regular phone.
2. Samsung Galaxy Z Fold 2
Following the initial release of the Galaxy Fold, Samsung conducted market research and surveys. It discovered that 34% of Fold users used two apps simultaneously, compared to only 4% of other smartphones. Compared to previous phones, Fold users increased their video consumption by 71%. This level of multitasking and video consumption indicates that people used the Fold similarly to tablet users.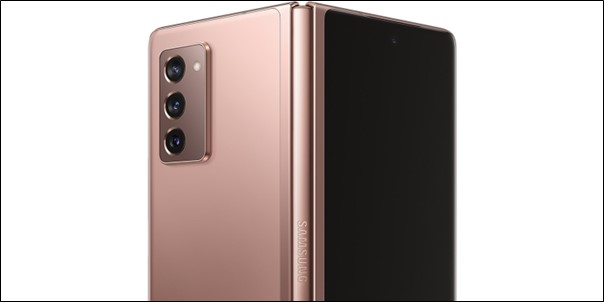 3. Huawei Mate X
Huawei's first big foldable, the Mate X and XS, were intriguing in that they combined a foldable form factor with displays in the opposite direction of what Samsung attempted with the Fold. The displays were always outside and exposed, but the designs were stunning. Huawei released the Mate X2, which provides a foldable experience similar to the Z Fold 3.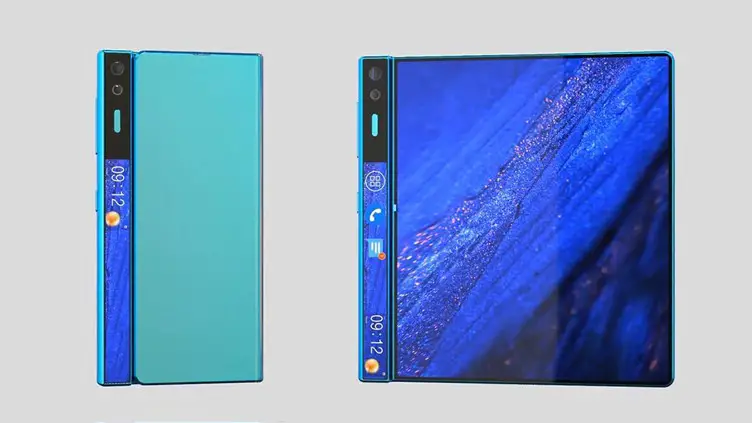 4. Motorola Razr
Motorola's first attempt at a foldable phone using its iconic design influence was a flop and assumed there would be no second generation. The battery life on the original was terrible, the hinge loosened quickly, and there were numerous reports of the display falling apart.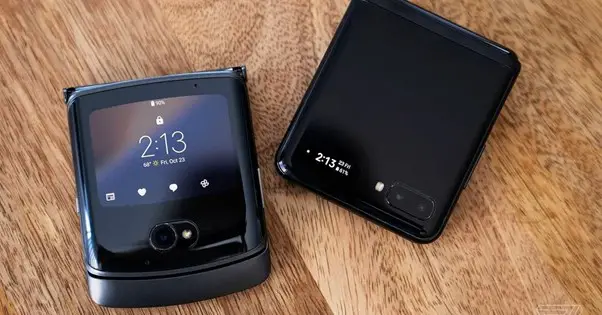 5. Royole Flexpai 2
In late 2018, Royole released the Royole FlexPai, the world's first available foldable display phone. The FlexPai 2 was unveiled in late 2020. With the foldable display on the outside, Royole took the opposite approach as Samsung, ensuring that the viewable area was always visible.
6. Oppo Find N
Oppo Find N has a 5.49-inch cover screen with an 18:9 aspect ratio and a refresh rate of 60Hz. The main screen, dubbed the Serene Display by Oppo, measures 7.1 inches and has an 8.4:9 aspect ratio when unfolded. It is, however, an LTPO panel with a refresh rate of up to 120Hz. Apart from that, Oppo claims that both of these screens have been calibrated for color and brightness parity.
7. Xiaomi Mi MIX Fold
Xiaomi's Mi MIX Fold, like the Galaxy Fold 2 and Mate X2, has an inward folding design. An 8-inch flexible AMOLED panel with WQHD+ resolution (2480 x 1860), 60Hz refresh rate, 120Hz touch sampling rate, 600 nits peak brightness, Dolby Vision, and HDR10+ is housed inside. On the front, there's a 6.5-inch AMOLED screen with a 2520 x 840.
8. Microsoft Surface Duo
Another device with dual screens is the Microsoft Surface Duo. This one lacks a foldable display, combining two different screens on either side of a patented and slim hinge that rotates 360 degrees. The idea of freely multitasking on two different screens simultaneously is very attractive, which makes the Surface Duo very appealing.
9. Huawei Mate X2
The original Huawei Mate X unfolded to become a large tablet from a regular rectangle smartphone. The Mate Xs that followed was also a refined iteration, with a sturdier 'Falcon Wing' mechanical hinge and a robust display. That changes with the Mate X2, which borrows the design of the Galaxy Fold, albeit with some changes.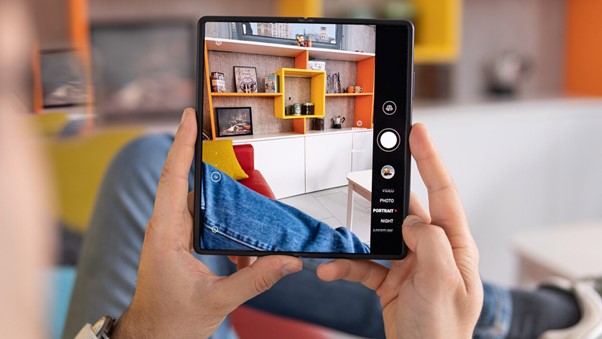 10. TCL Trifold
TCL displayed a trifold foldable concept. It is primarily a 6.65-inch phone that expands to a full-size, 10-inch tablet.' Yes, a full-fledged tablet rather than a larger phone. This transition unfolds three times. It makes use of the brand's DragonHinge hinge. Three batteries power the displays.