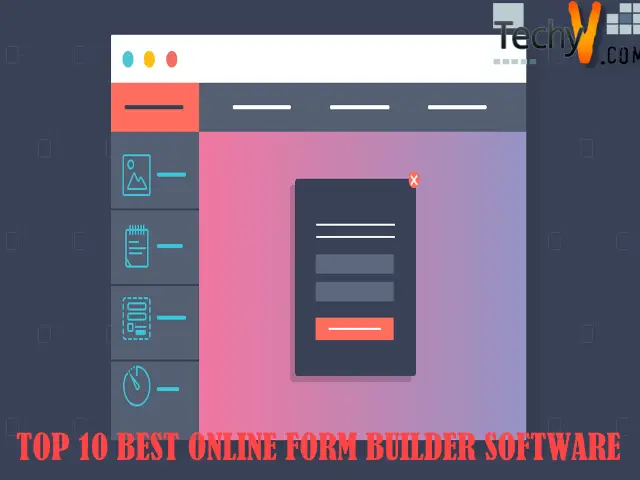 Everyone is aware of online forms. Creating form has become easier nowadays through several software tools. These software tools have multiple drags and drop options and themes to make attractive and clean forms. The online form builder software should be flexible, simple to use, and faster. The online forms are of different types. They are newsletter signup, sales contact, event registration, customer feedback, online order and payments, account signup, contest registration, website visitor feedback, donation, free assessment or audit, and many others. The following are the best and top ten online form builder software tools, along with their features.
1. Google Form:

Google Form software for creating attractive and various types of forms is used widely across the globe. It is available freely. Forms created from the Google Form application can be used for plan events, manage registrations, set up a poll, collect contact information, create a quiz, and many other purposes. It is best suited for almost all types of businesses. The features of the Google Form software include a large set of customizable forms, drag-and-drop options, customizable values, add images, videos, real-time response information, access control, automatic summaries, data validation rules, customizable branding, curated themes, dropdowns, page branching, multi-user collaboration, etc. Google Forms created can be shared with others via email, link, or via social media.
2. Microsoft Form:

Microsoft Form is yet another popular and fully-featured application used for creating online forms. However, this software tool is usually used to create surveys, quizzes, and polls. Users can easily create surveys to collect information from customers about feedback, satisfaction, and also organize events. The feature of creating quizzes is useful for students and teachers. This assists in evaluating class progress, knowledge, etc. Another type of form created from the Microsoft Form tool is the poll. It helps any individual to take the views of others through poll forms. This application has a simple, easy to use, and user-friendly interface. It provides real-time information and is stored in the form of charts.
3. Wufoo: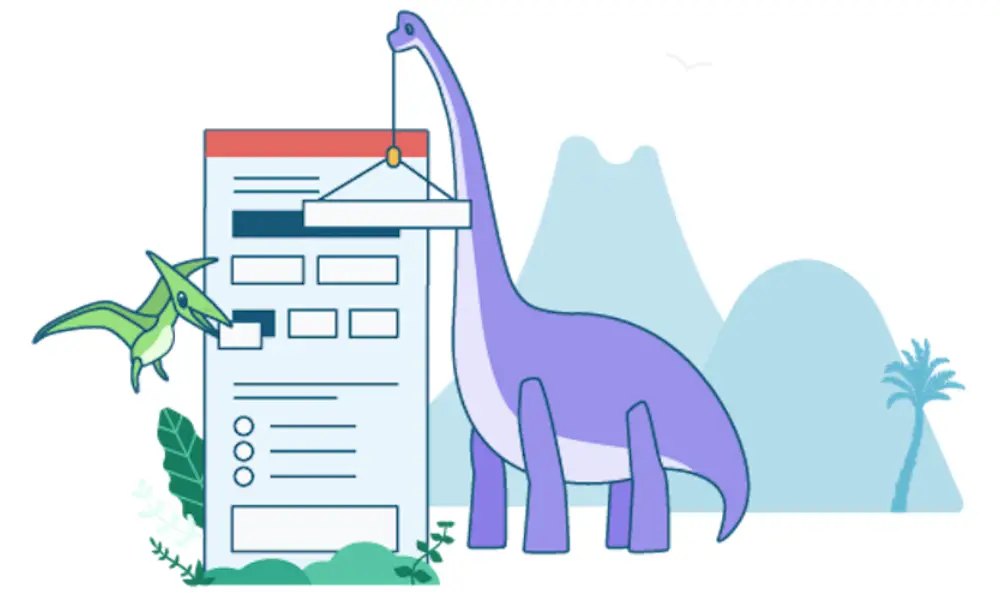 Wufoo is yet another robust and fully-featured online form building software tool. It is easy to use and has powerful features. Using this software, users can create intuitive forms without any coding skills. It has an award-winning drag and drop editor that simplifies the process of form building. There are several themes incorporated in this tool that can be used to design your form. Users can also perform custom branding by adding an organization's logo and brand elements. Another feature of the Wufoo online form builder software is it can collect the data and payments using the direct link. Users can also include an option of file upload in their forms to collect data. It comes in five packages, free, starter, professional, advanced, and ultimate.
4. JotForms:
JotForms is yet another robust and popular software tool for steadily building online forms. The best feature of this application is that it enables users to view data offline and collect information from anywhere. Additionally, users can enhance their forms with special fields for geolocation, voice recording, QR scanning, signature collection, and many others. It has a Kiosk Mode, which enables users to collect multiple form responses during trade shows, conferences, and events. Users can share their forms easily via email, text, Facebook, Twitter, WhatsApp, and Telegram. It is a mobile-friendly application that offers a provision of creating forms on mobile as well. It comes with four plans, Starter, Bronze, Silver, and Gold.
5. Formstack:

Another easy to use and powerful online form builder software is FormStack. This software is used and trusted by many small as well as large organizations and companies. It incorporates multiple templates that make it easier for users to create forms faster. There are a drag and drop editor. So, users without coding knowledge can create powerful and attractive forms. Additionally, this software tool is highly secured with 256-bit SSL, data encryption, HIPAA compliance, and many others. It satisfies its 98% of users. Users can use this tool free for 14 days. The plans for this tool are categorized for Bronze, Silver, Gold, Platinum, and Enterprise.
6. Typeform:

Typeform is one of the best and powerful online form builder applications. It can create a wide variety of forms. Also, this application is easy to use and has a user-friendly interface. The Typeform application can build forms for quizzes, surveys, questionnaires, etc. This application can create more relevant forms using unlimited Logic Jumps. Users can add a human touch to marketing automation. Using this software tool, you can add Facebook pixel ID or Google tag Manager into forms for site analytics, retargeting, etc. Additionally, it can create unique interactions with hidden fields, trigger actions on submitting forms, unlimited type forms, file upload, payment forms, calculator for quizzes and payments, respondent notification, etc. It is available in three packages, Essentials, Professional, and Premium.
7. Paperform: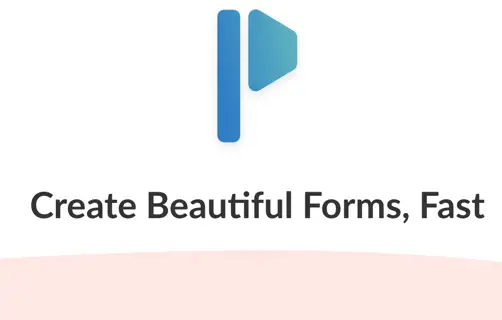 Paperform application for online form creation is one of the most trusted and popular software tools. More than 6,000 businesses and companies use this software to create beautiful forms, automate workflows, and save time. There is a collection of beautiful online form templates that are ready to use. The templates available are wedding invitation form templates, conference registration form templates, purchase order form templates, launch invite form templates, restaurant reservation form templates, art commission form templates, and many more other templates. Paperform tool is available in three packages, Essentials, Pro, and Agency. Additionally, it offers a free trial period of 14 days. The Essential pack is available at $12.50, the Pro at $32.50, and the agency at $82.50.
8. Formsite:

Formsite is an easy to use form builder application. This tool can create professional online forms and surveys. Users can create beautiful forms, share them, and get information from others. It can also create payment forms that collect payment from PayPal, Braintree, Authorize.net, Stripe, or Pay by Check. Additionally, users can integrate this tool with Amazon S3, Box, Dropbox, Google Drive, Google Sheets, Mailchimp, Slack, and Zapier to enhance the business workflow. Users can use stylish editors to create forms. They can include file uploads, multi-page conditional logic, calculations, images, and logos in the form. It comes with four plans, Deluxe, Pro 1, Pro 2, and Enterprise.
9. 123FormBuiler:

123FormBuilder is another easy to use and user-friendly software tool for creating online forms. Users can create customizable forms with field validation, calculate inputs, upload multiple files, collect payments, general reports in real-time, etc. There is no need for HTML, PHP, CSS, or JS scripting languages. It has a drag and drop editor with custom layout options. Users can use more than 20 predefined HTML fields and controls, like text, multiple-choice, file uploads, Likert scales, and email. Additionally, it includes revolutionary features, like email notifications, payment integration, calculation fields, and security. There are three packages of 123FormBuilder, such as Basic, Gold, and Platinum.
10. Cognito Forms:

Cognito Forms is another advanced and powerful software tool for creating forms. It includes more robust features, like analytics and tracking, import form entries, lookup fields, document merging, repeating sections and tables, save and resume, calculations, conditional logic, data encryption, electronic signatures, entry sharing, file uploads, multi-page forms, payment integration, etc. Additionally, it also incorporates spam prevention, template sharing, unlimited forms and fields, website embedding, responsive forms, quantitative limits, HIPAA compliance, and many other features. It comes with four packages, Free, Pro, Team, and Enterprise. The Pro package is at $10 per month; the Team package requires $24 per month and the Enterprise at $99 per month.