One of the most valuable electromagnetic devices useful for all girls and even a few boys is the hairdryer. There are so many hairdryers to warm your wet hairs, but only a few are reputable with the right technology. Some of the best hairdryers are set as Top 10 in the list that follows below.
1. WAHL 5439-024 SUPER DRY PROFESSIONAL HAIR DRYERS:

Wahl 5439-024 is one of the best-selling Indian hairdryers. The powerful 2000 watts hair dryer gives a stylish and shiny hair effortlessly. Wahl includes three different settings for heat and two for adjusting the speed. You will get glossy hair from the latest tourmaline technology. Wahl 5439-024 is an expensive hair dryer that costs around Rs. 3,000 but worthy of buying.
2. PHILIPS HP 8100: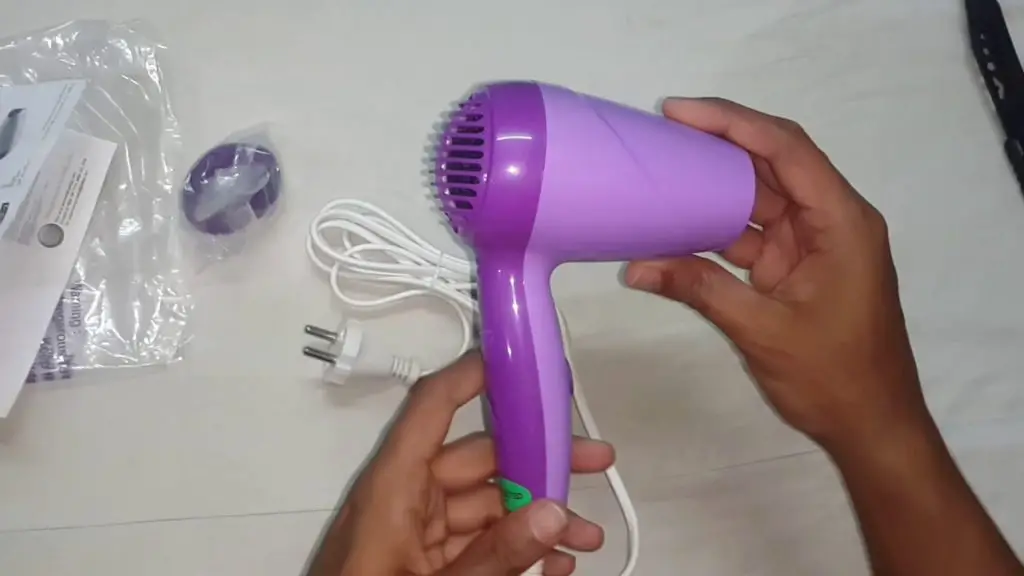 The light-weighing Philips HP 8100 is an affordable hairdryer from India. Philips is suitable for short and medium length hair. It is present with 1000 watts power, 1.5-meter cord, and a storage hook. There are high and low-speed settings. It does not have a cold-shot option, so it isn't suitable for long and thick hairs.
3. PANASONIC EH-ND 21:

The compact and powerful Panasonic hairdryer will steal your heart with its performance and catch your eyes by its look. It comes with a 1200 watts motor and a 1.8-meter cord. It has two hot and one cold setting. While travel, you can even fold its handle for carrying it easily. Its quick-dry nozzle is for effective drying and concentrator for fine airflow.
4. HAVELLS HD 3151: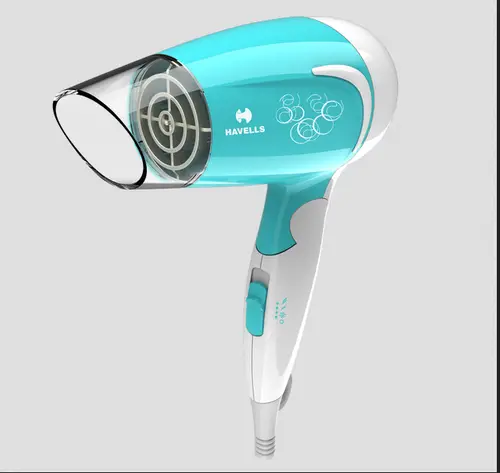 For a complete hair-drying finish, you may choose Havells. The unit's 1200 watts motor gives you a gentle blow-dry and salon-finish professional hair-drying. As it contains cold shot option, you can even use it for short hairs as well. The light weighing and foldable handle help you with travelling. The heat-balance technology gives a uniform heat distribution inside the gadget.
5. MURPHY RICHARDS HD-O31: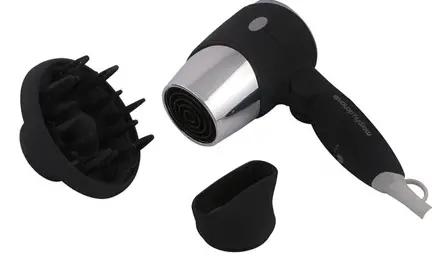 Most Indian users recommend Murphy Richards HD-031 for drying curly hairs. The 1200 watts motor gives a frizzy and takes extra care while gentle blow-drying with a styling experience. It includes high and low heat settings. The product comes with a concentrator and diffuser for styling, shaping, and providing a voluminous look. The compact and light weighing hairdryer from Murphy Richards are perfect for everyday use.
6. BARUN SATIN HAIR 3 HD385: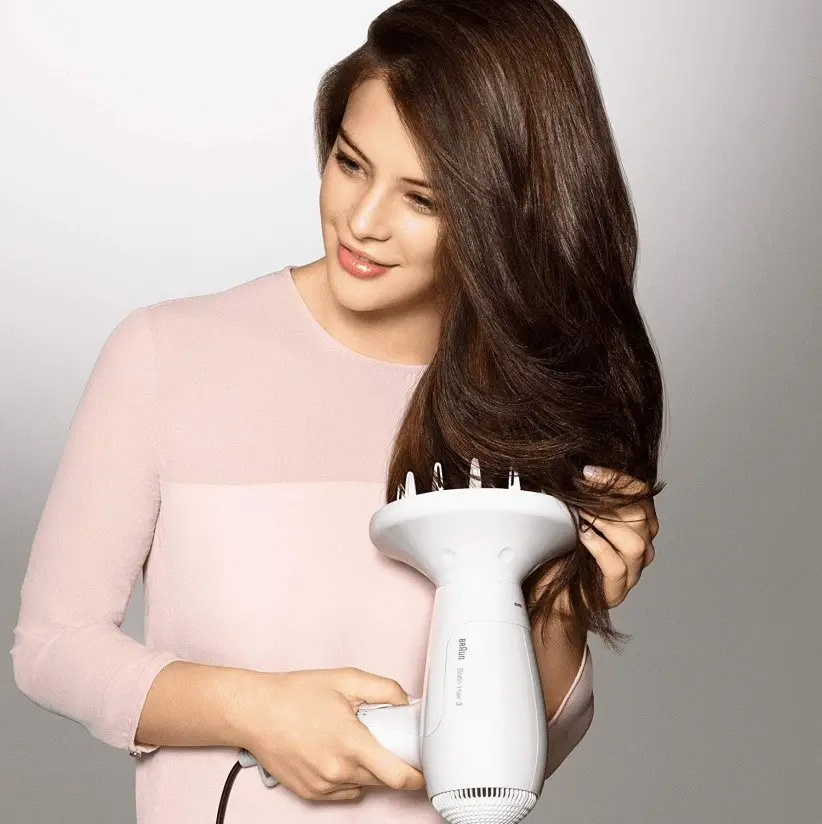 Barun Satin Hair 3 HD385 is the Power Perfection hairdryer that gives you a professional drying and styling experience. It includes a powerful 2000 watts motor, three heat and two air-flow settings, styling nozzle, along with a diffuser. The cold-shot option allows your hairstyle to remain intact for a longer time. Barun is an expensive unit and will cost around Rs. 4,032.00.
7. VEGA PRO TOUCH VHDP-02:
Vega Pro Touch VHDP-02 is fit for all members of a family, where everyone has different hairstyles. A 2000 watts motor is ideal for hairstyling and drying flawlessly, irrespective of the hair type. Vega Pro Touch comes with two heat and two-speed settings and a cold shot option as well.
8. CHAOBA 2000 :

Chaoba 2000 is one of the best quality hairdryers suitable for men. The powerful airflow for both hot and cold air options is flexible enough to style your hair as you want. The product also features a healthy breeze mode for gently drying. It comes with a detachable concentrated nozzle for quick drying and over-heat protection mechanism for maintaining the hair's moisture.
9. BARUN SATIN HAIR 3- HD 350: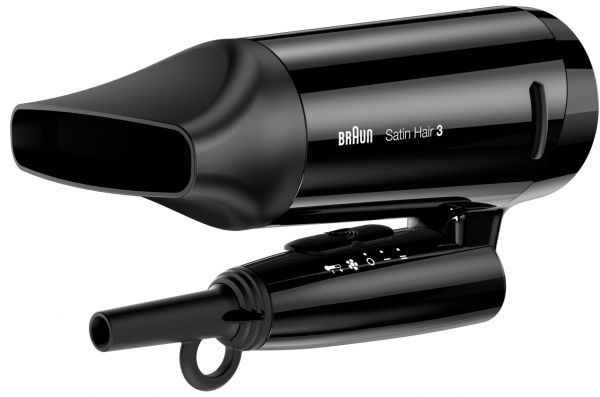 The travel-friendly, light weighing, and economical design of Barun Satin 3-HD 350 have a powerful 1600 watts motor. The multi-voltage function works in any part of the world safely. The product comes with IONIC and Infrared heating technology for fast and flexible drying. It also features styling nozzle, two temperature setting, and one air-flow setting for salon-finish hairstyle, right away from your place.
10. SYSKA HD 1610: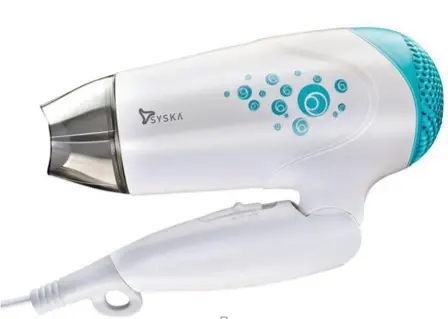 Syska HD 1610 is an affordable dryer with hot and cold drying options. The 1200 watts motor is perfect for everyday use and to style your hair effectively. The overheat protection feature will keep your hair moisture-lock. The heat-balance technology helps in drying your hair without loud noises.