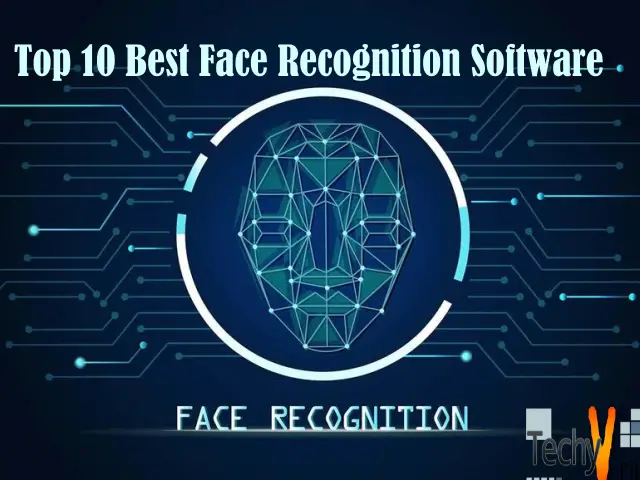 As technology evolved, the threat to your computer and mobile devices increased alongside. And to protect these devices only pattern password and pin code is not sufficient. To make your electronics safer, biometric passwords are developed. The most famous biometric password is facial recognition. Facial recognition systems recognize the person and verify it from the previously stored data. If the person is confirmed, then the device will unlock, and if not, then the device will stay locked.
Let's check some of the best facial recognition software.
1. Deep Vision

Deep Vision is an AI-powered facial recognition system developed Deep Vision AI Inc. Deep Vision AI provides facial detection and also detects various objects like types, models, and orientation of the vehicle, context, brand, and search for similar types of products over the internet. It can detect faces from images and videos, can perform facial match to find a particular person. You can add the pictures from your gallery and can start identifying the age of the person, gender, etc. AWS, Nvidia, Mercado libre, Veritone, etc. are companies that trust Deep Vision and uses it.
2. True Face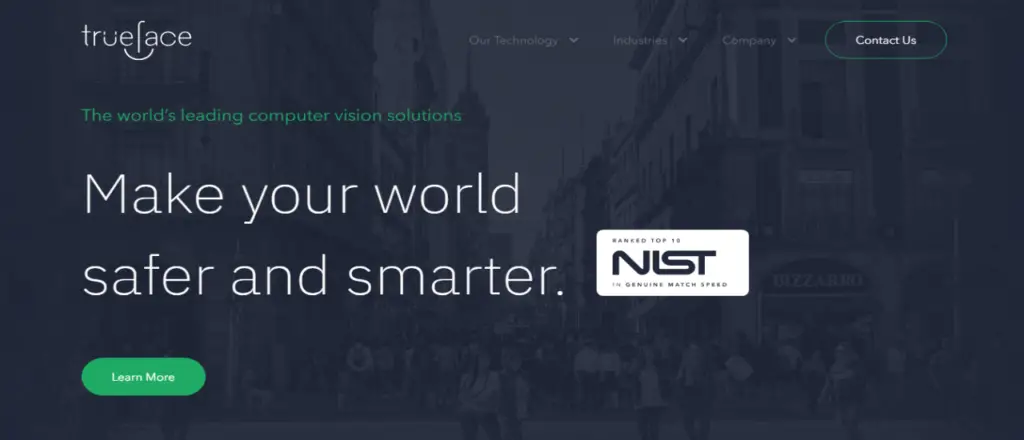 'True Face' is a facial recognition software to make your devices smart and safe. For detecting faces, True face has developed an SDK's and a dockerized container solution that combines the power of machine learning and artificial intelligence to your camera for facial detection. These SDK's not only detected faces, but it can also detect weapons and age. It can help to secure your business, customers, employees, etc. from any threat. 'True Face' provides features like it decreases the intellectual load of the security team, ease the addition of monitor IP-Based camera feeds, you can upload a pre-recorded video for searching contextually, activate pre-established alerts, or you can define your own, customizable hardware, etc.
3. Kairos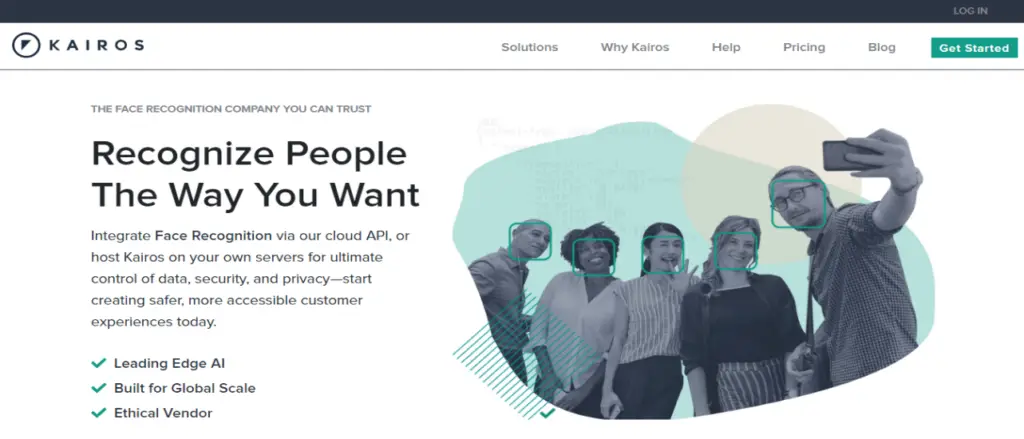 Kairos is a facial recognition software for businesses developed by Kairos AR, Inc. You can integrate the Kairos face detection system with their cloud API or on your servers with complete control over data, security, and privacy. It provides features like Face detection, face identification, face verification, age detection, gender detection, multi-face detection, facial co-ordination, anti-spoof detection, and diversity detection. The pricing ranges from Rs.1400 to Rs.35000/month.
4. Animetrics Face Recognition

Animetrics is a face recognition software with advanced 2D to 3D algorithm detection. The biometric detection system works well in battle, field, and business. The face recognition is powerful enough to support the work of law enforcement and forensics investigators to perfect identification. FaceR Identity Management is a centralized storage and management system for advanced 3D facial recognition software. You can also create an ID of a person whose face is ±45-degrees pose for any facial recognition system.
5. FaceFirst

FaceFirst is the face recognition developed by Face First Inc. It provides features like Face Authentication, voice authentication, object recognition, behavior analysis, liveness detection, access control, In-Person ID verification, Age verification, there is an omnichannel engagement which enables experiences and software-enabled transactions. FaceFirst has an AI-powered algorithm perfect for preventing crime with loss prevention, organized retail crime, fraud mitigation, real-time alerting, security integration, etc.
6. Provision

Provision is a face recognition software, rank 2nd in the NIST test of facial detection with masks. It works flawlessly with covers on somebody's face. It provides highly accurate results, which increases the security of your device and premises, and the face detection software works very quickly without any delay. The provision offers toolsets like face detection, face verification 1:1, Face identification 1: N, profile face matching, SDKs and Docker container, etc. It supports Windows OS and Linux.
7. Face++

Face++ is an AI platform that provides solutions for face detection, human body recognition, text recognition, image recognition, etc. The Ai platform does different facial recognition tasks like facial detection, face comparing, face searching, face landmark, dense facial landmark, face attributes, emotion recognition, beauty score, 3D face model reconstruction, etc. It is highly accurate, quick, reliable, and efficient.
8. Microsoft Computer Vision

Microsoft developed its AI-powered service that analyzes content in an image. It provides features like powerful content extraction, flexible deployment, cloud support, etc. You can get it for free and start using it in your apps and other devices.
9. Amazon Rekognition

Amazon Rekognition is a facial recognition developed by amazon. Its purpose is gathering information from images and videos. It has key features like labels, custom labels, content moderation, text detection, complete face detection and analysis, face search and verification, celebrity recognition, pathing, media analysis, etc. You can also flag inappropriate content, identify products, landmarks and brands, and many more.
10. Cognitec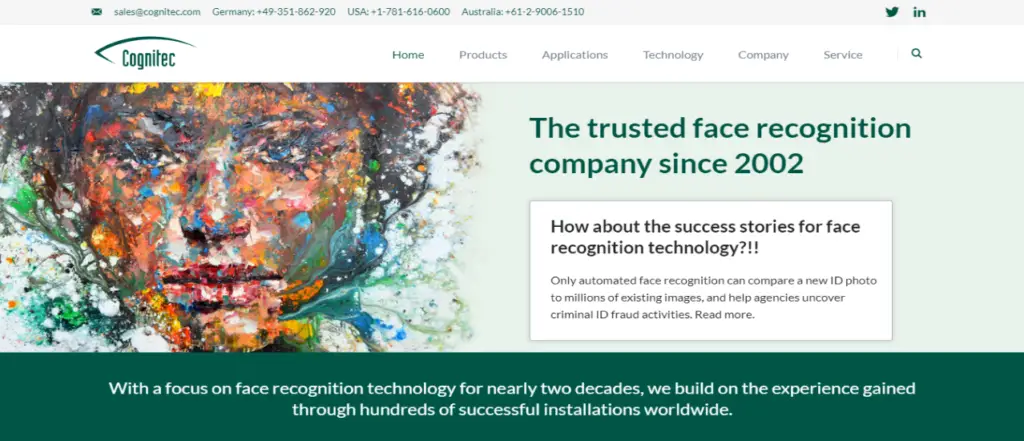 Cognitec is a facial recognition platform developed by Cognitec systems. It has various products for facial recognition like FaceVACS – VideoScan, Videos can ES, DBS-Scan ID, DBScan LE, FaceVACS – Entry, FaceCAVS Technology. Different departments like ID management, Law Enforcement, Physical Security, Border Control, commercial, etc. use these products.