Double phones, or phones with two displays, have been around for a long time, but the concept has recently reached a new level. Manufacturers are attempting to reinvent the smartphone experience in terms of productivity and creativity, leading back to more screen real estate and multiple displays.
1. Samsung Galaxy Z Fold 3
With multiple devices, Samsung currently has the largest market share in the foldable smartphone market. One such smartphone is Samsung's Galaxy Z Fold 3. The display on the smartphone is 6.2-inch Dynamic AMOLED with a refresh rate of 120Hz. It also features a triple rear camera setup with three 12MP sensors. It also includes a 4MP selfie camera integrated into the display.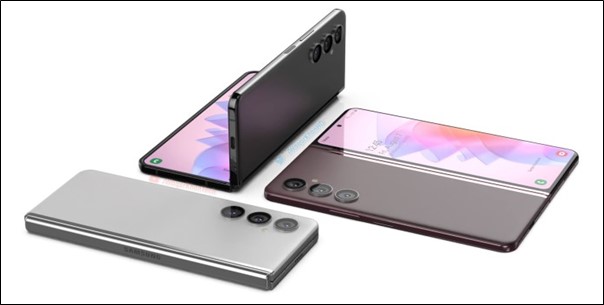 2. Oppo Find N
Oppo joined the foldable smartphone bandwagon with the release of the Oppo Find N 5G. Like the Galaxy Z Fold 3, this one has an external show in addition to the main display. The smartphone features three rear cameras: a 50MP primary camera, a 16MP secondary camera, and a 13MP tertiary camera. The 32MP front camera on the device handles video calls and selfies.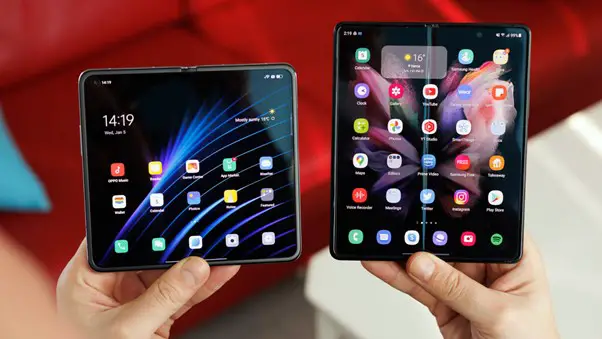 3. Microsoft Surface Duo 2
Microsoft's Surface Duo 2 is a second-generation dual-display phone that brings some much-needed improvements – and makes a strong case for dual-display phones. This is due to Microsoft's efforts to optimize all of its office (and other) apps, as well as social media apps like Instagram, to take advantage of the extra display. When unfolded, the two 5.8-inch PixelSense displays combine to form an 8.3-inch display.
4. Samsung Galaxy Z Flip 3
The display is called 'Infinity Flex' Dynamic AMOLED 2x by Samsung and measures 6.7 inches with a resolution of 2640 x 1080 pixels. When you scroll your finger across the middle of the screen, the crease is visible, but it is well hidden. Its presence may become second nature to you after a while. The Z Flip 3 5G is named after its clamshell flip-and-fold design.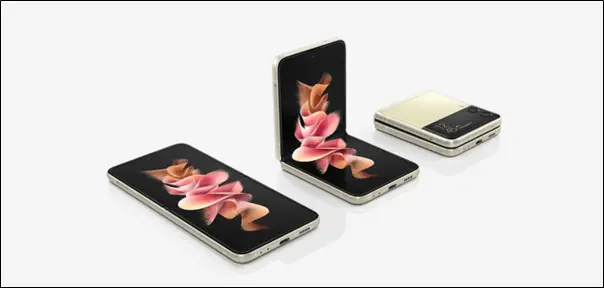 5. LG Velvet
LG Velvet is, at least in terms of dual-screen implementation, a refinement of the LG G8x ThinQ. It's powered by an out-of-date 4G chipset, which consumers may find difficult to overlook in 2021. If they can, however, the Velvet provides a premium experience at a mid-range price. The idea is to use the two screens as two separate screens once more.
6. LG G8x ThinQ
The extra display is embedded within a removable flip case with a unique 360-degree hinge on the LG G8x ThinQ. A ticker display serves as an always-on display on the outside of the cover display. You get dual screens with this implementation without sacrificing flagship features or increasing prices. The G8x ThinQ costs around $50,000 in India and is frequently available for much less in recurring sales, making it a steal.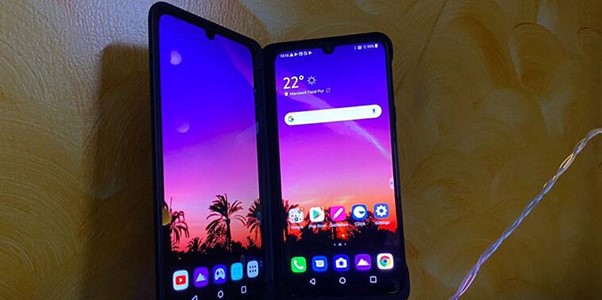 7. LG Wing 5G
LG Wing is as daring and unconventional as they come. The main show slides away to reveal a smaller half-display beneath, which LG makes good use of. Stacking one display on top of another, on the other hand, increases the weight to 260 grams. This one comes with an octa-core Snapdragon 765G chipset and up to 8GB of RAM.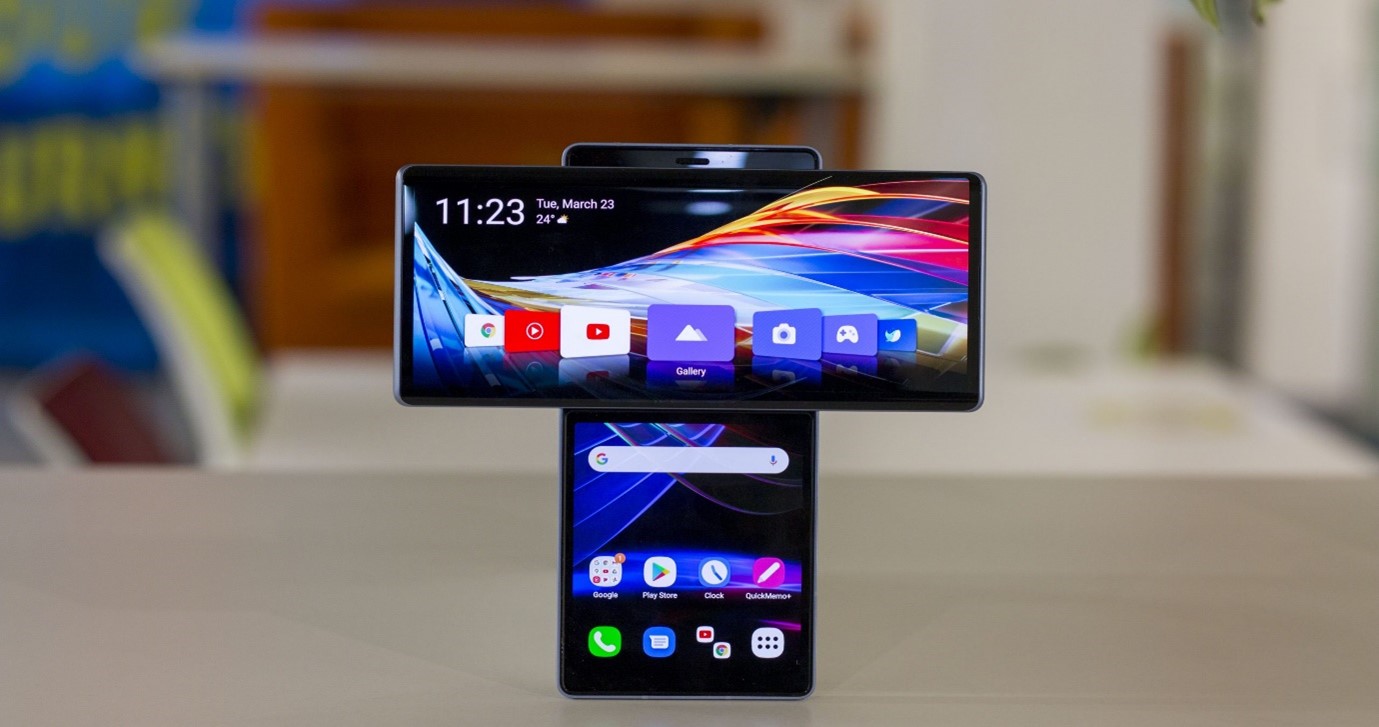 8. LG V60 ThinQ Dual
The LG V60 dual improves on the G8x ThinQ design, but it is more expensive and bulkier. This allows for a larger 5000mAh battery, more cameras, and improved audio, but the total weight of the case and the cover is 360 grams. The LG V60 is powered by an octa-core Snapdragon 865 processor and has a 64MP primary rear camera.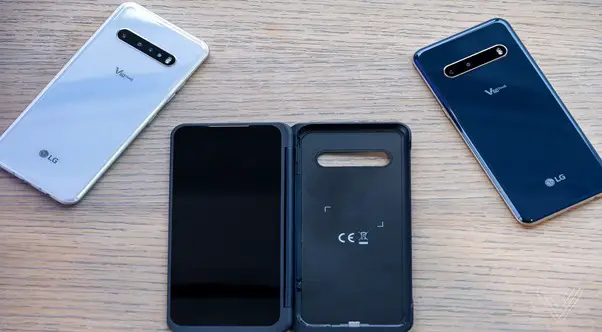 9. Moto Razr 5G
Motorola has always dabbled in different segments, such as foldable and dual-screen devices. Moto Razr 5G is proof of that. The Snapdragon 765 processor, 8GB of RAM, and 128GB of internal storage power smartphone.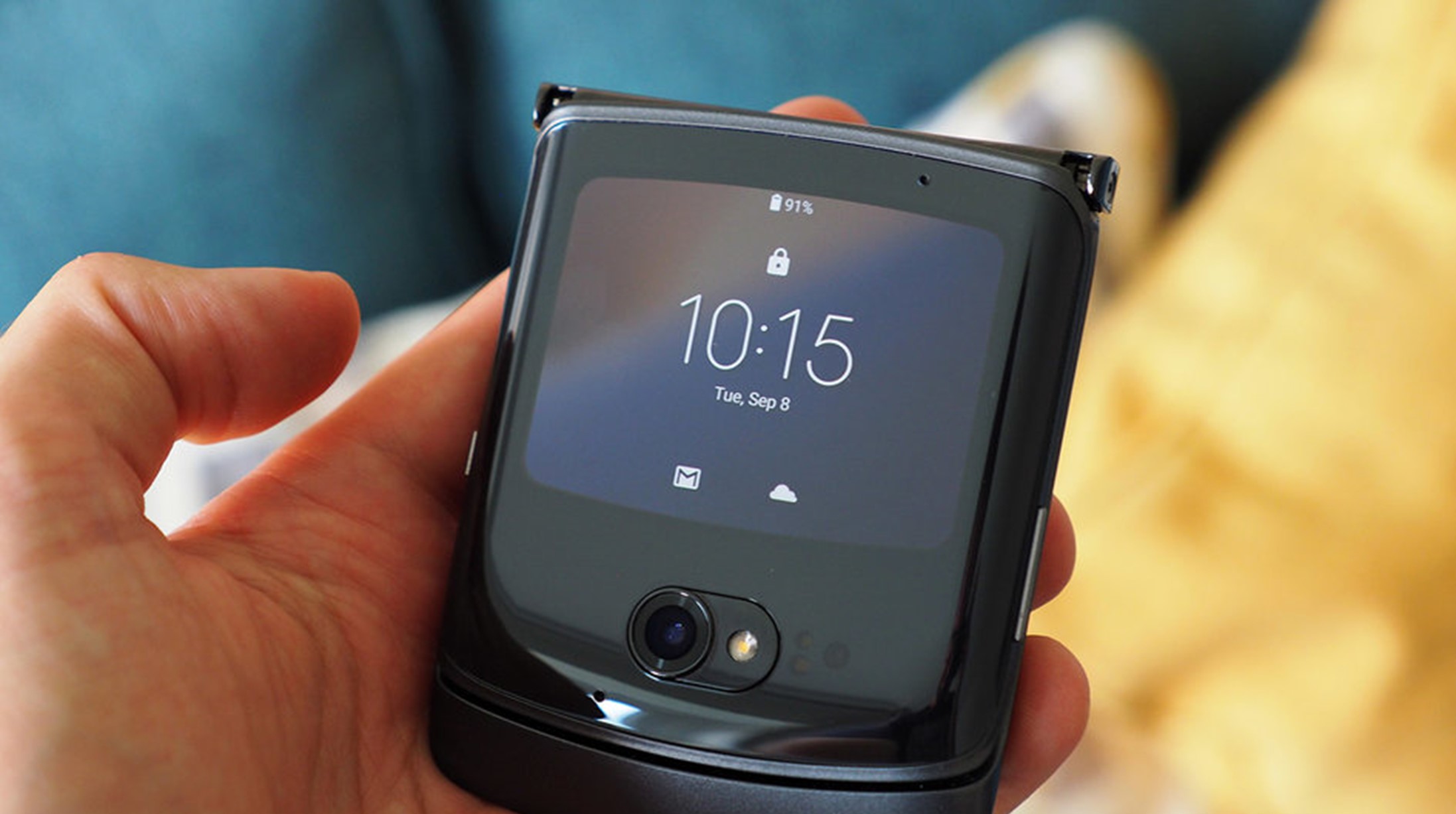 10. Vivo X Fold
The Vivo X Fold was the company's first foray into the foldable smartphone market. Even though not all markets have access to the smartphone. Still, like other Vivo phones, it appears to be a work of art. The device outperforms all others on the list in terms of performance thanks to its Qualcomm Snapdragon 8 Gen 1 processor, 12GB RAM, and 256GB internal storage. The phone is powered by a 4600mAh battery that supports fast charging.