The calendar shows dates, days, holidays, and many more. With a calendar, you can adjust the holidays, go on a vacation, and many more things. It helps you to remember what day you have to perform a particular task. The digital version of calendars is effective when you have multiple reminders, and you stay outside most of the time in a day. These calendars can store reminders, holidays, tasks, birthdays, anniversaries, etc.
Here are the ten best calendar software that you can use on your desktop
1. Google Calendar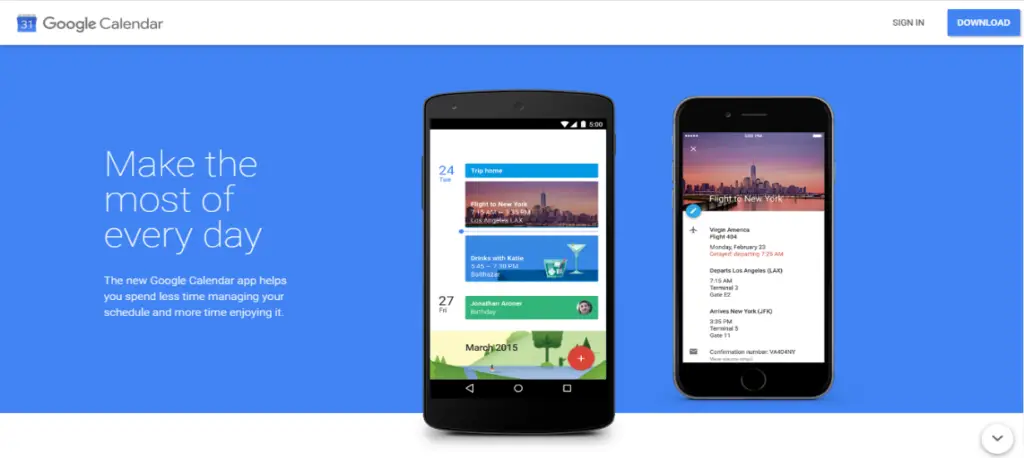 Google calendar is an application for android and IOS, but you can install a plug-in in google chrome, which works similarly to the android and IOS app. You can add daily events, reminders, birthdays, meetings, and many more. This extension will send you a notification and also gives a shortcut for adding any reminder or event. You can edit the reminder from the google calendar app in the chrome browser.
2. Efficient Calendar

An efficient calendar is available for Windows, IOS, and Android. In this, you can add daily jobs and event modules to efficient time management. The data that you enter on PC can be viewed on mobile with sync capabilities. You can even set priority to the events and tasks with the 'First Thing First' concept. There is a powerful text editor embedded with the calendar so that you can easily add comments in the tasks that you can perform or for the event that you have attended. Efficient calendar not free to use; it costs Rs.1960.
3. My Calendar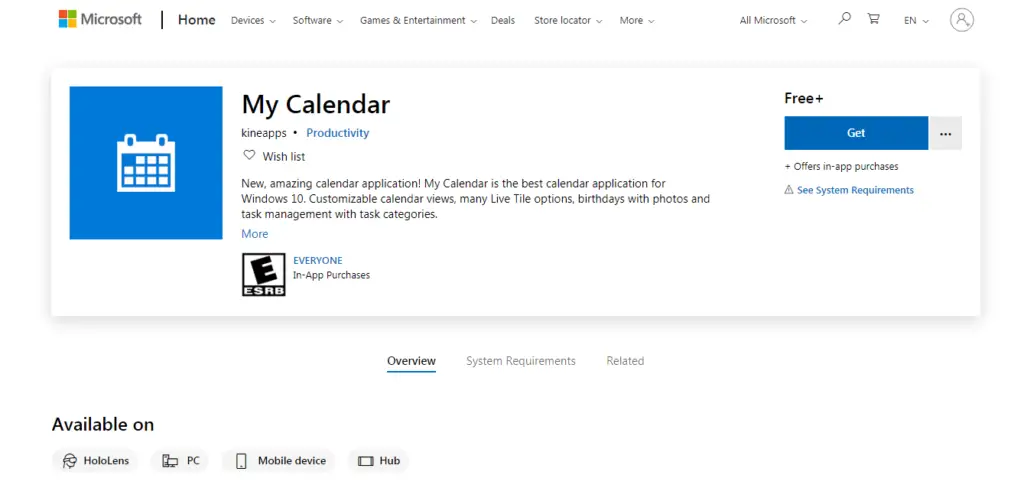 My calendar is a calendar app for windows-10 developed by Microsoft Corporation. You can customize the calendar view, add events, live tile option, birthdays with phots, manage tasks with different categories. It is an easy and good-looking calendar with all the necessary features that you need.
4. Microsoft Outlook

Microsoft outlook has a great calendar with lots of features. You can add appointments, tasks, birthdays, events, set reminders for anything you want. You can even change the view from days, weeks, and months. The calendar app also shows the current weather condition and also in the next two days. You can sync your events and reminders with the Android and IOS apps.
5. One Calendar

One calendar is multiple calendar manager in which you can manage your online calendars from windows live, outlook, google calendar, office 365, Facebook, iCloud, WebCal, and CalDAV. You can customize the colors for each calendar; you can easily filter the tasks and events and even calendars with color-coding. The calendar has multiple views, semantic zoom, manage appointments, google calendar and Gmail calendar support, live tile, theming, several languages, and many more features.
6. Chronos Calendar

Chronos calendar is a calendar software for windows developed by the chromosphere. You have to buy the app from the Microsoft store for Rs.134. This calendar has features like you can sync all your calendar accounts, live tiles customization, built-in holidays, and other special days of over 70 countries, moon phases and zodiac, calendar views, and support for over 30 languages. The new version contains German School holidays for Bayern, Czech description for seasonal date change, holiday correction for Hong Kong, and many more.
7. Thunderbird lighting Calendar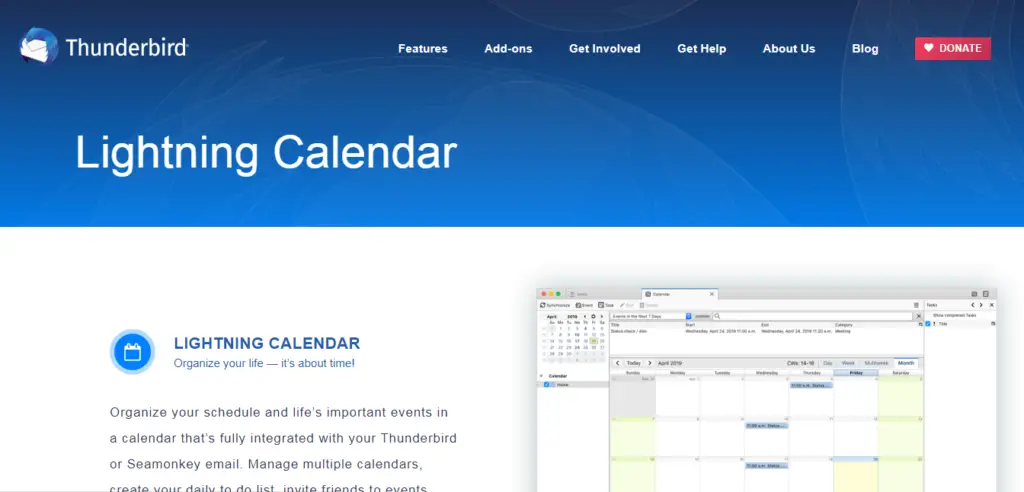 The Thunderbird lighting calendar is powerful and easy to use the software. You can organize your schedules and events that are fully integrated with Thunderbird or Seamonkey's email. It has capabilities of managing multiple calendar account, makes your daily to-do list, sends invitations, holiday calendar, address book, attachment reminder, etc. It is free to use the software.
8. Apple Calendar

Apple Calendar is a personal calendar app developed by Apple Inc. You can create multiple accounts in one calendar. You can add colors to your events and tasks. Send an invitation to friends and family and also receive an invitation from them. There is an option where you can add a map to your events so that you know where you have to go. It comes built-in with macOS and IOS devices.
9. Mine Time

Mine time is a calendar software for Windows PC, macOS, and Linux. It provides features like multi-calendar support, time analytics, natural language, cross-platform experience, smart scheduling, and many more. You can add events, tasks, birthdays, reminders, etc. It also has different views, which include days, weeks, and months. It is free to use software and can be downloaded from the website or GitHub.
10. Hope Calendar

You can download the hope calendar from Microsoft store for free. It is simple and easy to calendar software. Hope calendar supports major calendars such as Google calendars, outlook, yahoo, exchange, office 365, and many more. It has features like heat map feature so that you can check the schedule of the day and see at what time you have to do what, month view, no setup requirements, search, week view, google calendar, and many more.