Scanners are taking place for most of the areas of work and study, as it saves time for a particular Xerox and also quality is assured. Having things in mind, let us go through the following list for helping one to buy the best of scanners for their purposes.
1. BROTHER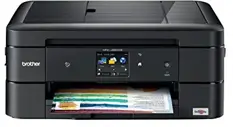 Brother is a trusted brand for its durability. Brother Mobile Color Page DS620 is useful for scanning pages where it is for inserting from one end and receivable from the scanned output. It supports both Wi-Fi and Ethernet working, with fast scanning and also text recognition. This company's Image Centre ADS-3600W includes with Wi-Fi, Ethernet, and various other mobile options.
2. EPSON PERFECTION

The Epson Perfection V600 can scan everything from photos, films, documents to even negatives. The only con is the price of this product which is bit expensive. The scan mode ranges from full auto to full control. The Epson Perfection Scanner gives perfect prints up to 8 by 10 inches. Epson is worth for the money.
3. VISIONEER PATRIOT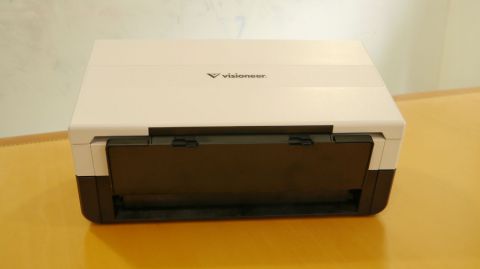 The Visioneer Patriot D40 model color scanner will scan up to 80 images per minute in the duplex mode. The company's P15 model is a powerful portable scanner which is useful in different industries and companies. The resolution of this type of scanner is 1,200 dpi. The model is affordable too. It can give a faster scanning and save to PDF and 10,000 pages daily.
4. ALARIS S2060W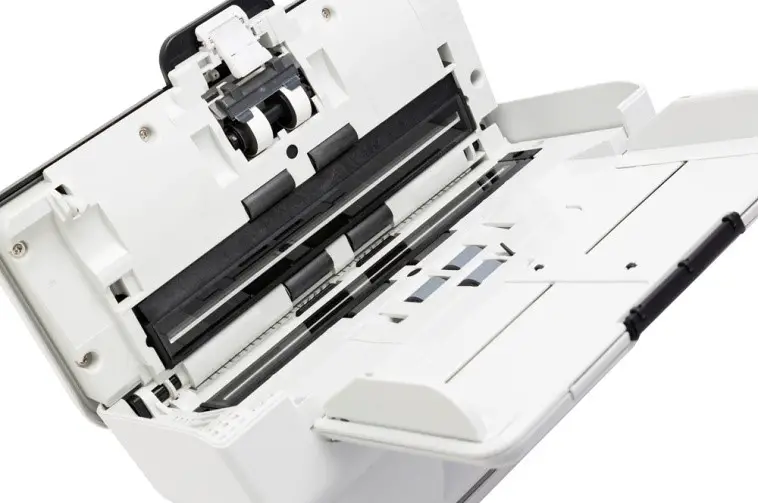 Alaris is the ideal scanner for small and medium-sized organizations, and medium- to- heavy volume workloads. Kodak Alaris Scan Mate i1190 can print A4 size color prints in duplex size with 40 pages per minute and 75 sheets capacity. It is suitable for Windows 7, Windows 8, and Vista. Good one for the money spent!
5. HP DIGITAL SENDER

HP Digital is a fast scan device which has the capabilities for fitting the business needs. HP's scan till 60 pages for a minute and 120 images per minute with back to back. This has a feature to expand the capture. HP contains a built-in tablet control panel and keyboard. The scanner is fit for medium and huge volume offices.
6. IRISCAN BOOK 5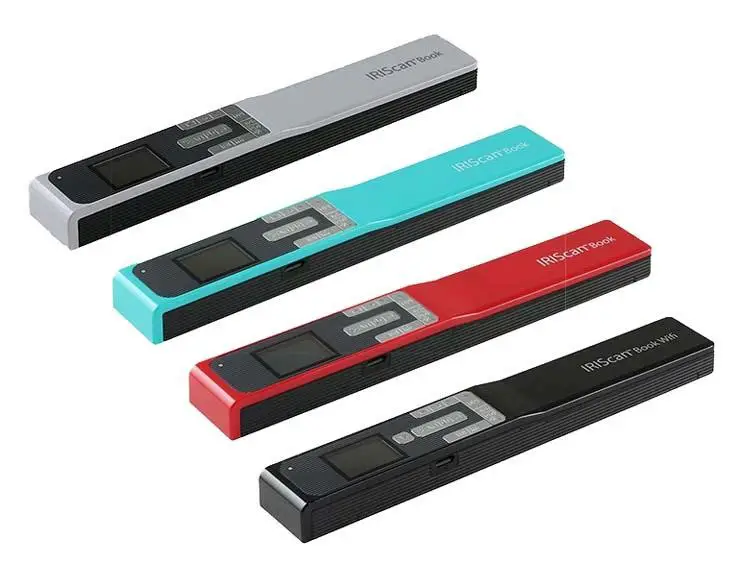 IRIScan Book 5 is a portable scanner which will scan books and magazines without ripping the pages. The speed of the device is 30 pages per minute with 1 second per page. It is under the control condition by lithium-ion USB rechargeable battery. This device comes with USB cable and a 4GB Mini SD card. Easy to handle and can be connective directly to a computer.
7. XEROX DUPLEX TRAVEL SCANNER

Xerox duplex can give the best quality prints with scanning software as a bundle. It can simply scan many duplex documents to PDF. The device does not need any external power supply where it built-in with a USB. One can give continuous feed in this device to form multipage PDFs. The only con is the compulsory need for a system.
8. VUPOINT MAGIC WAND PORTABLE SCANNER

Vupoint Magic Wand has the best of features and functions. The scanner has a small image window to see the print directly whether correct or not. The wand is more useful to scan the image directly from a USB drive.
9. PLUSTEK PHOTO SCANNER

The Plustek image scanner is ideal and powerful for home purposes. The model is yet to get a good name in office and industrial uses. The scanner can scan a single image for every 5 seconds.
10. DOXIE GO SE –THE INTUITIVE PORTABLE SCANNER

The Doxie Go SE portable scanner has its use in any system with flawless performance. One need not bother about the OS compatibility and its software, as it has a rechargeable battery which one can use it anywhere.