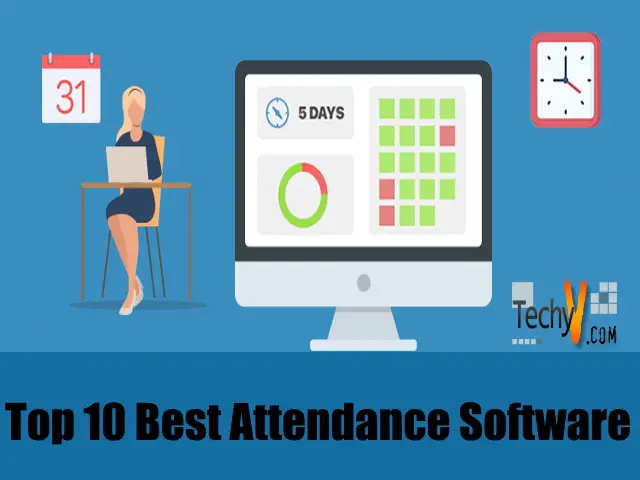 Attendance is the minimum criterion for work and school. If the attendance is low in school, one can get detained and if it is low in office, then the salaries are deducted. Attendance software helps keep track of the attendance. Here, let's discuss the top 10 best attendance software.
1. SWOT Smart HRM

SWOT Smart HRM is a software developed by SWOT Solutions. The features provided are HR management, payroll management, salary statements, attendance, worksheet management, employee management, resume management, project management, timer control, company hierarchy, employee self-service portal, leave management, appointment letter, automatic time tracker, and clear & easy documentation.
2. Jibble
Jibble is a time clock application developed by Jibble Tech. The benefits offered are geolocation, facial recognition, work schedules, kiosk with offline modes, policies, collaboration, timesheet approvals, activity tracking, client billing, desktop productivity, custom security policies, integrations with other popular applications, and 24/7 tech support.
3. Keka HRIS
Keka HRIS is a software developed by Keka HR Payroll Software. The features provided are real-time tracking, shifts & week-offs, employee perspective, all-in-one, overtime calculation, attendance rules, automation, real-time integration, seamless sync, GPS attendance, timesheet, employee self-service, centralized information, employee portal, custom fields, employee profiles, and employee documents.
4. Time Doctor
Time Doctor is an employee time-tracking tool developed by Time Doctor LLC in 2012. The benefits offered are time tracking, screenshots, clients feature, powerful reports, web & app usage, payroll, all device compatibility, integrations, time use alerts, off-track reminders, attendance tracking, track breaks, and daily time reports. The software is available in three different pricing options.
5. Zoho People
Zoho People is a cloud-based software developed by Zoho Corporation. The features provided are employee database management, employee self-service, time-off management, payroll integration, document management, e-signature, employee onboarding, attendance tracker, shift scheduling, timesheets, corporate LMS, performance management, case management, expense integration, GPS & mobile attendance, self-service, HR process automation & customization, advanced analytics, and customization.
6. Humanity
Humanity is an employee scheduling software developed by Humanity.com Inc. The benefits offered are employee scheduling, time clock, trade shifts, schedule employees & advise them of changes in real-time, forecasting, cookie-cutter schedules to data-driven staffing, compliance, customizable rules & instant conflict warnings, auto-scheduling, mobile shift management, flex scheduling, and integration.
7. HRMantra
HRMantra is a software developed by HRMantra Software Pvt Ltd. The features provided are AI chatbot, HRIS, performance management, learning management, recruitment management, time management, leave management, payroll, onboarding & offboarding, travel & helpdesk management, project management, and HRMantra mobile app. The pricing is based on the number of features required.
8. Kronos
Kronos is a software developed by Kronos Inc. in 2005. The benefits offered are hourly timekeeping datasheet, salaried timekeeping datasheet, selecting an automated time & attendance solution workbook, employee scheduling, absence management, labour activities, analytics, integrations with other products, and 24/7 tech support.
9. Ximble

Ximble is a management software developed by Nimble Software Systems Inc. in 2011. The features provided are shift swapping, employee availability, publishing & notification of shifts, mobile application, integration with other Paycor products, commitment to support, and scheduling.
10. Bitrix24
Bitrix 24 is a software developed by a company of the same name in 2012. The benefits offered are CRM, tasks & projects, communications, chat & video calls, online store, contact center, administration, CRM marketing, sales intelligence, sales center, support, quotes, invoice, product catalog, kanban view, and timeline.