Traveling is the one thing that almost everyone wants to do in their life. Some want to do it just for some fun, and some are hardcore travelers who aim to wander the whole world. Whatever be your type, in this age of technology and social media there are a ton of apps which aim to make your traveling experience better and smooth. They do most of the work for you while you sit comfortably in your home planning your next escapade.
Here are 10 of the best apps especially made for travelers all around the world.
TripIt
TripIt is the app which comes closest to being like a travel bot for you. And the best part, it is free, with some little ads here and there. TripIt takes care of everything travel related for you. Your hotels, flights, trains, any other form of transportation, and even the important documents you would need. It compiles all this information at a single place. it's interface is also very simple to use. It can even share this information with your contacts giving it an extra security benefit.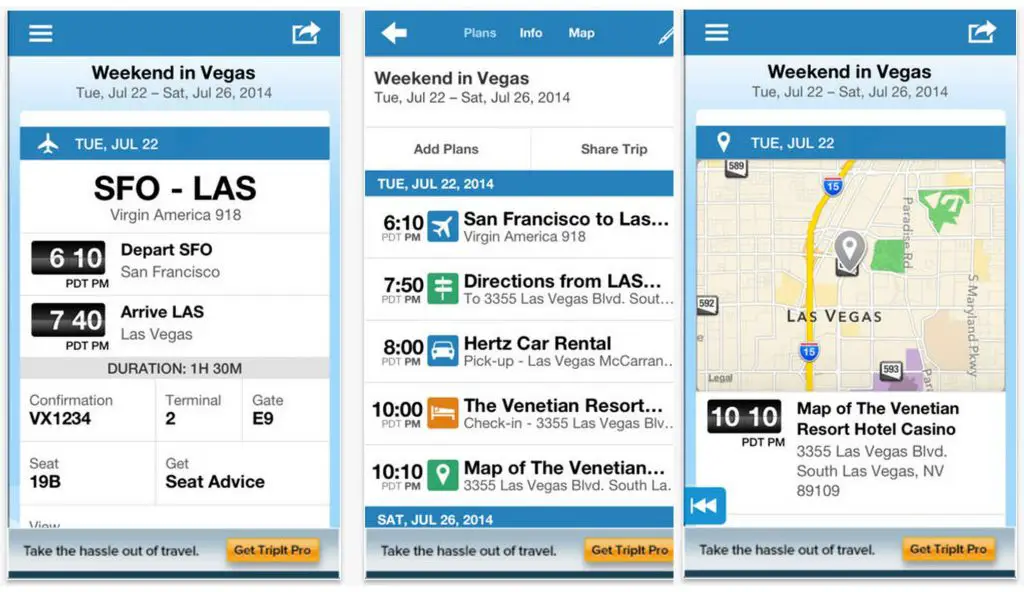 Airbnb
Hotels are now becoming a cliche for those travelers who aim to get the perfect local experience wherever they travel. Airbnb is an app which provides you with a wide variety of accommodation options ranging from a hostel, a shared room, an apartment to a fricking castle if you want. It is not like commercial hotels in its unique approach in which the homes are listed on the site by their owners. You can apply to stay for however long you want. It can be a day or even a year, your call. Apart from the app, it has a website too.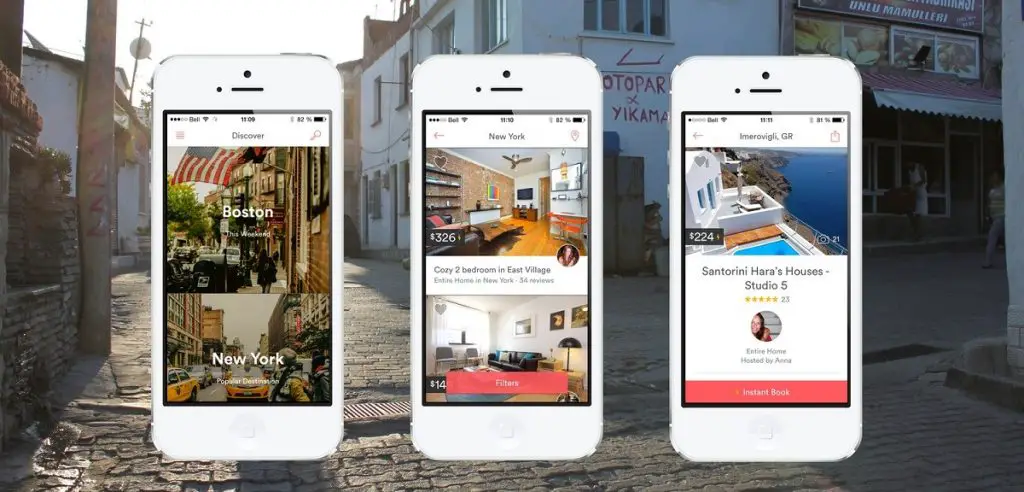 Rome2Rio
If you think that it is limited from Rome to Rio only then, you can't be more wrong. It is the best app for deciding how to go from one place to another. It incorporates all the options available for going from one place to another and displays it in a comparison form. For instance, if you wanted to go from London to Paris, you would put the cities in the source and destination fields respectively, and it will show you all the modes of transportation between London to Paris. Not only that, but it also shows the travel time and the estimated travel cost. Pretty dope huh? Best for traveling economically.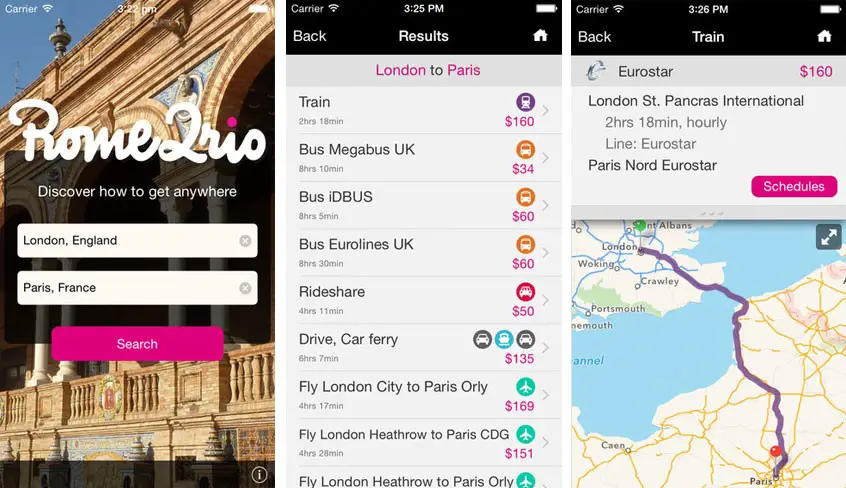 Google Translate
There was a time when people used to carry a dictionary for translating one language to another while traveling. Or even hire a guide. Well, those days are over since the introduction of Google Translate. Using the Word Lens feature, you can translate any text just by pointing your camera to it. It has a huge dictionary which can change a text up to 90 languages.
LiveTrekker
Everybody likes to keep track of what they did when they were traveling. After all, it is once in a lifetime opportunity, and you wouldn't want to forget a moment of it, except the bad ones. LiveTrekker is the app which comes to your aid here. It lets you keep a record of your travel by documenting your journey. It tracks your movements and shows it on a map: it lets you take photos, record videos or speech, you can also write some notes for future reference or remembering what you did at that moment of time.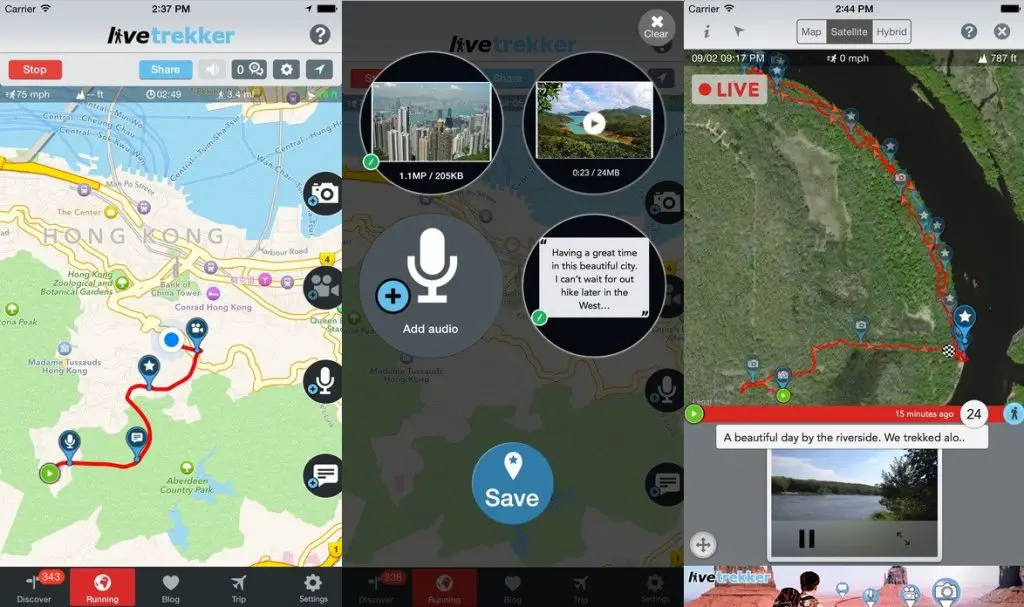 XE Currency
One of the hassles of going abroad is in different currencies. Trying to convert your currency into the local currency can be a headache when you have a load of money. For short term usage or limited currency exchange the XE Currency App comes in handy. It is frequently updated so that you always know the real-time conversion rate of your money. It also saves your conversion rates so that you can use it offline whenever needed.
mTrip
Although there are some who argue that Google Maps is the best map app out there, it still has one major flaw, it can't be used offline. Granted its real-time updates and indoor mapping is the best but in terms of traveling mTrip is better as it requires absolutely no internet. You can use it even in flight mode or when you are traveling the far and distant places stripped of any network connection.
Localeur
If you want to get the local experience of a place, then you should go to the places where the locals go. How to do that since you are not a local you ask? Just download Localeur and instead of asking every passerby you see you will know what places the locals frequently visit just by looking at this app. This app shows those local places you should visit to explore or to eat or to drink and enjoy as if you live there. And it is all recommended by the people who live there making it a must-have.
Evaneos Travel
Continuing the trend of free apps in this article is Evaneos Travel. It is made and updated by the travelers who were once at the same place you are now. It shows you all the places there are to visit there and all the things you can do while you are there. Due to this, you will know what you should expect before you reach a place, what are the things you should see, what you should be aware of and try to avoid, what is the best time to visit that place, and some more special things of that place.
PackPoint
When it comes to travel essentials, packing goes right at the top levels. You wouldn't want to travel with an oversized backpack and loads of luggage when you could have made it with a small rucksack. A lot of people don't know the real art of packing still. PackPoint makes it easier for the users to pack only those things which are relevant to their type of trip, the duration of the trip and even the location of the trip. It also has a checklist feature which ensures it that you don't leave anything behind.