If you love someone deeply, every second with them will be precious. This digital world has brought everything into apps. Are you spending more time in Temple Run than your partner? Are you in a long-distance relationship and missing your partner every day? These apps will increase your bond with your partner. Here are the top 10 best apps for lovely couples.  
1. Datenight  
Falling in love may be easy, but staying in love is complicated. It would be best if you went on a date at least once a week. Is your partner not getting impressed with your ideas? Are you struggling to find new dating ideas? Datenight is there to save you. You can get many exciting date night ideas based on day, budget, and occasion. You can also view the lists of other users to get an idea. This app also allows users to give reviews for ideas. Admins will remove the ideas if it does not get good reviews. 
2. Kindu
A community of doctors built the Kindu app to know deeply about relationships and the role of intimacy in the relationship. With this app, you can explore many romantic and lovely stuff. You can use the wild-card entry feature to anonymize your ideas and send them to your dear partner. You can know the naughty mind of your partner with this app. It allows you to bookmark and star your favorite ideas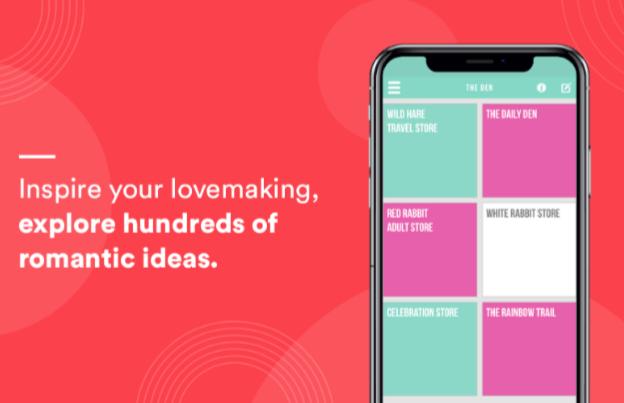 3. Coupleness
Coupleness is an app that helps you to build a strong relationship with your partner. You have to spend just 3 minutes a day.  You can know about all the favorites of your partner with this app. The tracker in this app pops up questions about your affections and feelings. This app has a relationship booster feature, which reduces screen time and increases romantic time. You can also get tips to strengthen your relationship.
4. Lovewick
Lovewick is another excellent app for building a strong relationship with good understanding. It has question cards with exciting questions (not boring ones like what is your favorite color). It also provides plenty of date ideas and ideas to boost your sexual life. This app also increases your bond. The Forget-me-nots feature helps you to know the unique things about each other.
5. Happy Couple
Happy Couple is a gaming app that helps you to know your partner better. You have to answer five questions in a quiz in this app. If you answer correctly, you can earn points. When you gain points, you will move forward and can unlock new challenges. This app is perfect for that couples who can't spend time daily. You will get daily tips to intimate your relationship.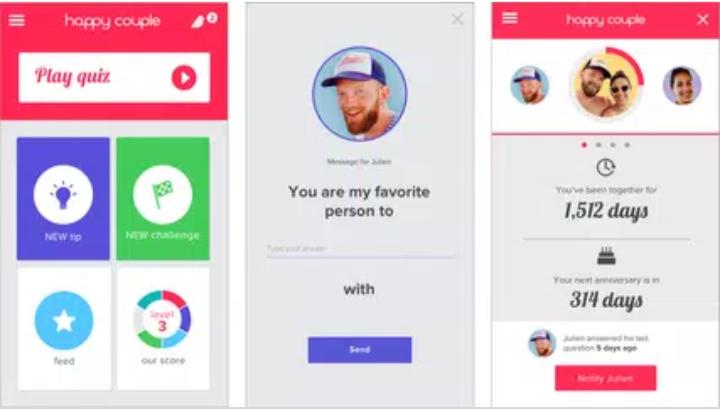 6. Lovedays
A long-distance relationship is a sad thing. You can't meet your loved one every day. Long-distance couples will miss each other daily. In this busy world, there are chances we may forget important dates. Lovedays will count the days that the couple is together. It also reminds essential dates like birthdays and anniversaries.                                                                 
7. Love Nudge
There are five love languages: physical touch, receiving gifts, quality time, acts of service, and words of affirmation. Love Nudge is based on these languages. It has a 30-question quiz to find what is your primary language. And you will also know how to improve yourself to be strong in the other four languages. You can download this app on both Apple and Android for free.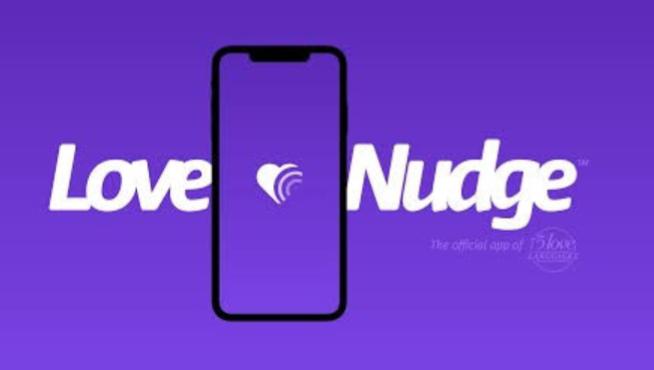 8. 1800Flowers
Flowers are the most given and bought gifts for couples. Is your partner's birthday in a week? Are you planning to surprise your partner with unique gifts? You can provide the best flowers and gifts to your partner with the help of 1800Flowers. You could select one and send it to your partner. You can check the delivery status through email. 
9. Winnie
In this busy world, both husband and wife have to go for a job to balance their economic needs. So they won't get time to spend with their kids. Winnie is an app that helps to find nearby places like parks and restaurants to spend with family. You can also find daycare centers and babysitters to take care of your kids.                                                                                   
10. Desire
Are you ready to play some fun games with your better half? Desire is a gaming app where  you can spend time with your partner through funny games. In this game, you have to dare your partner, and then your partner will dare you. There are a lot of categories available, like outdoor, dress code, and role play for the dare. By completing the dare, you will gain points. You can also create that and set points by yourself. The Quickies option makes this app more engaging. By shaking your device, you will get some random pop-up messages. Select one and send it to your partner. It will be promisingly more fun.