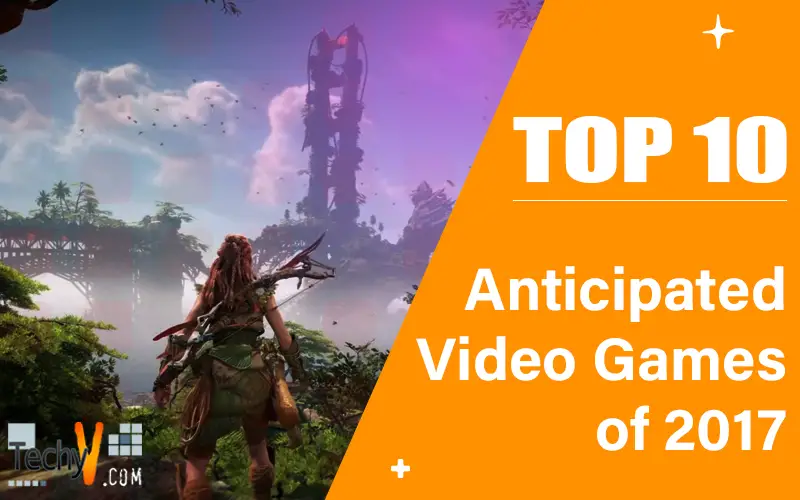 2017 is already here and for gamers it's already Christmas, as 2017 will be witnessing some of the best games. As Sony and Microsoft made up their big list of games coming up in this calendar, let's check out the top 10 anticipated games of 2017.
1. Nioh
Developed by Team Ninja, this game is already proving to be a promising game from the PS4 demo. Set in the ancient Japan, where mystical being and powerful humans battle, the game contains many fantastic action moves and some ultimate supernatural beings, including cool Samurais. It looks pretty dark and gamers cannot wait to hold it by February.
2. Red Dead Redemption – 2
Developed by Rockstar Games, this game was probably the most awaited game since its leak in 2016. Rockstar Games planned initially to keep the game a secret until its release but sadly, this game turned out to be the worst-kept secrets of all time and gamers knew about the game's release well before a year. Nevertheless, even though there are rumors centering that the game may not even release this year and may fall onto 2018, fingers are crossed that we may have the game in our hands well before 2018.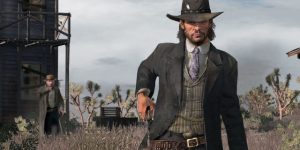 3. Mass Effect: Andromeda
Developed by BioWare and published by Electronic Arts, gamers were pretty depressed after the announcement made that the game won't be releasing in 2016 but that's okay, since the long wait may finally pay off as BioWare promises much better bug fixes and much smoother performance in the game, as BioWare previously had complaints of bugs and very poor functioning of the game. But EA assures us of the better visual and gaming experience and the choice of playing a male or a female character. Not to forget the customization of a 6 wheeled vehicle.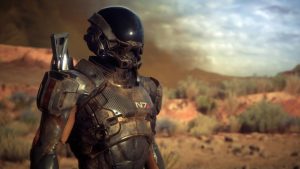 4. Marvel vs. Capcom: Infinite
When Sony and Capcom officially announced Marvel vs Capcom 4, people had no expectations as of such of making it perfect. But boy, did they make such an extremely beautiful game. Infinite looks pretty awesome and promising too with wonderful graphics, amazing gameplay, perfect character choices and also awesome futuristic locations. Well for now we are still kept in the dark as to what more characters lay in the game and how many more accesses we have but sure Sony managed to give up some valid reasons and ideas to expect in the game. Nevertheless, we pretty sure stoked up for this release.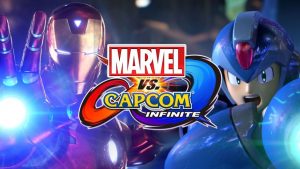 5. Resident Evil 7 Biohazard
Developed by Capcom, this will be the first game in the Resident Evil's collection that the game will be played in a first-person perspective. As we saw in the "lantern" trailer, the game is entirely dark and the sound effects are scary too. The very creepy gameplay gives us the chills and the thrills. Graphics are okay, but it still manages us to give Goosebumps. Sound and music are a hit point and the experience is creepy and fun too. What's more get creepier, Resident Evil 7 is available in Playstation VR too.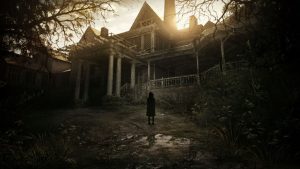 6. Injustice 2
Developed by NetherRealm Studios, the trailer presented us exactly the treat we have been waiting, although the trailer doesn't show much, all we can make out is that Injustice 2 will be adding pretty new characters like Supergirl and also every character will getting an upgrade in their armor which not only makes them look way cool, but will also enable them to increase their XP on their battle with the other. This is pretty awesome as every character will be an equal to the other and this will turn out to be the most awesome game of 2017. What more can we say? The World's best superheroes will be in full swinging in action and we just cannot wait to play it.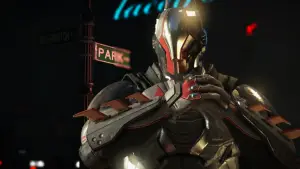 7. Insomniac's Spider Man Game
Finally, a development by Sony on the Spiderman game with good graphics. We have been waiting for this for a very long time from now. Although we had many previous versions of Spiderman trying to impress us from time to time, guess this is the first version of Spiderman to have a good quality gameplay. Locations in the game look stunning and Spiderman is loaded with some pretty cool moves and swings. Let's see what more the web-slinger has stored in for us.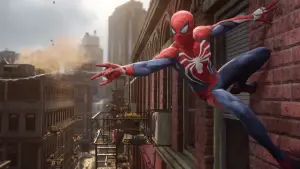 8. Prey
Prey has rebooted to another much higher quality game. Developed by Arkane Studios, the trailer looks futuristic and fun in the start but as the trailer moves on, we get to know that this will never be an easy game. But according to the trailer out main objective is going to find out the loops in the missions and get them out. Well not many details are yet out from the team yet, but it sure got us waiting.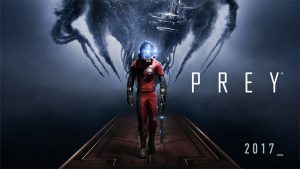 9. God of War
Kratos is back again and gamers are happier than ever before. But not happier than they were when the God of War was a complete success name, as Kratos seems to have retired from his action work and is now a father. The trailer had elements of emotion and action too and with some mystical elements ongoing, like some sparkling deer and so on. Anyways gamers are waiting what sought of new action waits in this game.
10. Tekken 7
Tekken is back with its 7th installment and this game will be its debut for Xbox One, PS4 and PC worldwide, even though the official dates of the game's release haven't been announced yet, it is rumored it will hit the shops in mid 2017. Also rumors are also heard that new moves and punches are introduced.