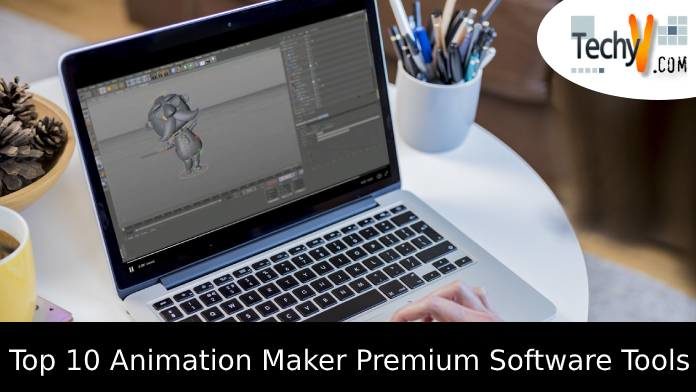 What is animation making? Animation making implies a procedure of transforming the images into the movable objects. This will create an eye-catching effect for the audience. Children mostly love to watch animated movies and cartoons. There are five types of animations, namely Celluloid animation, 2D animation, 3D animation, motion graphics, and stop motion. The evolution of animation has laid its path in the educational sector as well as the business sector. Due to animation, taking education has become more interesting and captivating. Let's see what are the top 10 and the best animation maker premium tools. Below is a detailed description of the features of each software tool.
Adobe Character Animator:
Adobe Character Animator software tool is specially designed for the motion graphics type of animation. This software provides high-quality animator characters, allows users to create new character within seconds, enables users to create a character having legs and arms, etc. There various highly advanced features like cameras, keyframes, sound & movement of the character, template puppets, etc. This application provides only seven days of free trial to the new users. If this software is used for business purposes, it requires a subscription plan of $33.99 per month. For students or teachers, this software charges $19.99 per month.
Cartoon Animator 4:
Cartoon Animator 4 is the latest version of the CrazyTalk Animator 3 software tool. This latest version has many more advanced features. This software is compatible with both Microsoft Windows and Mac operating systems. For Microsoft Windows, this software tool requires 8 GB RAM and 10 GB free hard disk space. For Mac, it requires 8 GB RAM and 10 GB free hard disk space. It includes tools for creating 2D characters, supports 4k video creation, curve editing, audio lip-syncing, captures facial motion, and many other characteristics. There are a thirty days free trial. There are two editions of this tool, namely Pro and Pipeline. The Pro edition charges $99, and the pipeline charges $199.
Stop Motion Studio:
Stop Motion Studio animation maker is designed for making short movies. This application can be downloaded on Mac, Windows, Android, iPhone, and iPads. The quality of the video created is the ultra-high definition of 4k. This tool supports DSLR camera, green screen option, easy editing of videos, onion skinning option, etc. Additionally, users can connect another camera, placed at some distance. Other features include paint tools, sound effects, magic eraser, frame view, etc. For iOS and Android, the charges of this tool are $4.99. For Mac, the charges are $9.99 and for Windows $1.99.
Digicel FlipBook:
Another animation making software tool that offers advanced features is Digicel FlipBook. This tool is a 2D animation software tool. It provides the users an easier platform to scan the storyboards, to draw on the computer, etc. Apart from this, users can add a soundtrack to the storyboards, control the timing of frames, involves options of zoom, pan, transition effects, etc. There are four different packages of the Digicel FlipBook. The FlipBook Lite package is available at $19.99. Another package, FlipBook Studio charges $69.99, the FlipBook Pro requires an amount of $169.99, and the FlipBook ProHD needs $199.99.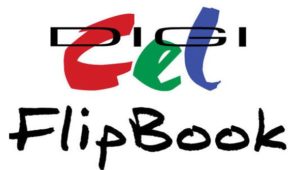 Toon Boom Harmony:
The animation maker software Toon Boom Harmony incorporates all the features required to create the animation. This software is very well-known for 2D animations. This software comes with three different versions, namely Harmony Advanced, Harmony Essentials, and Harmony Premium. The Harmony Essentials is best suited for students and learners. The Harmony Advanced is specially designed for passionate people, freelancers, and the Harmony Premium is used by professionals and businesses. The Essentials package is available at 400 euros, Advanced at 1030 euros, and premium at 2085 euros. It offers a free trial of 21 days.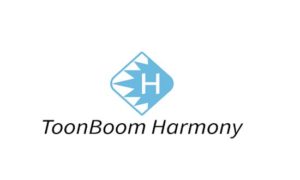 Blender:
Blender animation maker is created especially for 3D animation. This software is compatible with Microsoft Windows, macOS, as well as Linux operating systems. Blender offers high-quality features required for creating a 3D animated video. It incorporates rendering, game creation, high visual effects, masking, composition, python scripts, pipeline tools, etc. There are two packages of Blender, namely Manual and Automatic. The price for the manual package is $127 per year. The subscription plan for the automatic package is $119 per month.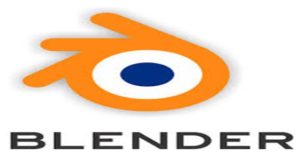 Pencil2D:
As its name indicates, Pencil2D is specially designed for 2D animation creation. Like Blender, this software tool is also compatible with Windows, macOS, and Linus operating systems. Additional features in Pencil2D are it supports vector images, raster, GIF, light effects, cross-platform, lightweight design, etc. This software is open-source and free to use. But, there are not advanced features as other software tools.
Animaker:
Another premium animation maker software tool is Animaker. The name of this software is the combination of animation and maker. This software enables users to create 2D and 2.5D animated videos, infographics, etc. Apart from 2D and 2.5 D, it supports four other styles of videos, the layout of horizontal and vertical videos, recording, multimove transition effects, and many other effects. Additionally, there are more than 100 charts, 1000 icons, and 3000 maps. There are four packages of this software. The Personal package charges $12 per month, Startup package requires $19 per month, the business version needs $39 per month, and the Enterprise package requires 9$99 per month.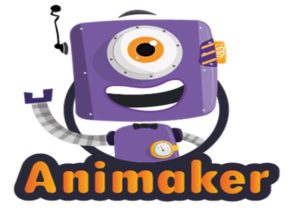 Vyond Studio:
Vyond Studio is one of the top 10 animation maker software tools. It incorporates features like automatic lip-sync, limitless customization, hundreds of templates, version history, MP4s, enter exit options, camera tools, collaboration, etc. It provides a free trial of 14 days. The Personal package of Vyobd charges $49 per month, the business package requires $89 per month and the enterprise version needs an amount of $159 per month.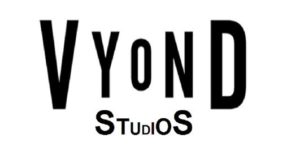 Moovly:
Moovly is easy to work and create an animation maker software tool. It can be used for various social media marketing, advertising, explaining videos, presentations, whiteboard videos, etc. additionally, it incorporates darg and, drops options, a huge set of templates, icons, images, sounds, etc. There is a free trial period offered by this application. The Pro package charges $24.92 per month.