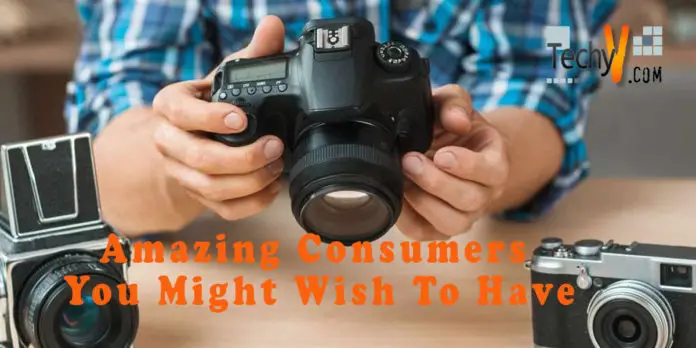 From clicking fine quality pictures to shooting the accurate still one expected, anything is possible through an individual's talent and best camcorder. In a digital world, where microscopic lens and DSLRs play the lead roles, still, camcorders have their parts to play at times. Such ten amazing consumer camcorders one might wish to have are listed below;
1. SONY HDR CX-240:
The easy-to-use Sony HDR CX-240 is compact and affordable and has simple controls. The Sony HDR CX-240 is best suitable for photography lovers. Sony's viewfinder is diagonal in size with 2.7 inches. Its image processor is BIONZ X with sensor Exmor R CMOS. The camcorder can record videos in 1080p, and its camera resolution is 9.2 megapixels. The battery life lasts for 2.2 hours.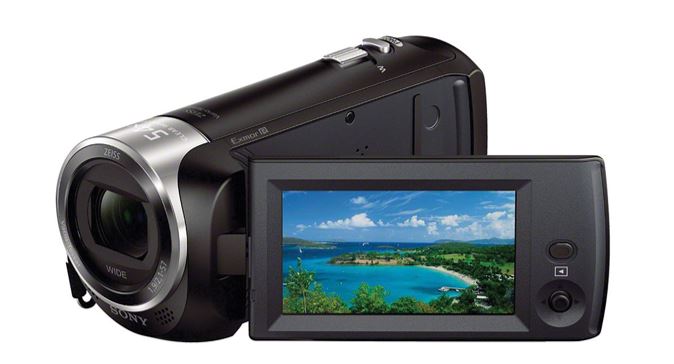 2. PANASONIC HC-X1E:
Panasonic HC-X1E is the best camcorder with remarkable image quality. The HC-X1E camcorder is quite expensive and heavy, and needs a quality tripod for fixation. Panasonic HC-X1E has manual controls, including a triple-lens ring for focus, zoom, and iris. Also, it has programmable buttons for shutter, gain, white balance, and many more options.
3. JVC GZ-R70B:
The durable JVC GZ-R70B is water, dust, shock, and temperature proof and perfect for outdoor recordings. As the camcorder has image stabilization, it is ideal for point-and-shoot. The device has 32 GB internal storage and SD card for additional memory. The recorder is 2.5 megapixels, 5.8 inches CMOS sensors, backside illumination, 40x optical zoom, and Zoom microphone. The touch screen LCD and lens of this device are the Konica Minolta HD brand.
4. CANON LEGRIA GX-10:
Canon LEGRIA GX-10 is ideal for outdoor capturing. The camcorder has an auto and manual controls with Wi-Fi connectivity. The device's 100FPS is suitable for super-smooth slow-motion videos. For shooting landscapes, Canon LEGRIA GX-10 has an eight-stop ND grad filter and 15* wide-angle zoom. Its internet connectivity helps to transfer files without hassle.
5. SAMSUNG F-90:
Samsung F-90 is an affordable camcorder with 2.7 inches LCD screen, and a photo resolution of 5 MP. The camcorder has an optical zoom of 52 X, and the digital zoom can be extended up to 130 X. As the device has a one-click video sharing button, the user can upload many videos at a single shot. Its f1.8 lens allows capture videos with high-quality even at low light conditions.
6. GOPRO HERO5-BLACK:
GoPro Hero5 Black captures 4K videos, is water-proof up to 3m, and is shock-proof as well. The camcorder has a voice-activation control that allows users to take videos even while swimming or skiing. GoPro Hero5 Black has Wi-Fi and Bluetooth connectivity.
7. CANON VIXIA HV 20:
Canon was first the brand that introduced camcorder with 1080p resolution video capturing mode and 10x optical zoom. The Mini DV camcorder even shoots and records scenes through its Mini SD.
8. Yi 4K:
Yi 4K is ideal for sports and action video recording for athletes. The Yi lens records in 155 wide-angle and shoots 12 MP photos. If you are an artistic videographer, then Yi 4K's timer, slow motion, time-lapse, and burst will give you the best experiences. The camera has 2.2 inches touch screen and high sensitivity retina with Gorilla Glass. The 4.4 V lithium batteries last for 120 minutes.
9. NIKON COOLPIX P1000:
Nikon Coolpix P1000 is the best choice for travelers, sports photographers, and wildlife videographers. Nikon's 3,000 mm optical lens is the most powerful zoom lens ever. P1000 records 3840×2160 pixels video with sound from direct in-camera audio. The camcorder works well even in low-light conditions. Its 125x zoom lens allows users for shooting any distant object with clarity.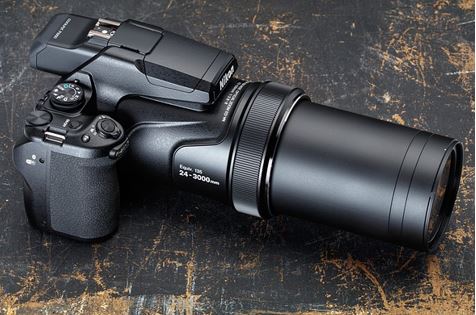 10. PANASONIC HC-V770:
Panasonic HC-V770 features all hardware connectivity and captures beautiful footages adding to design and value. V770 has a 4-drive lens feature with 20x optical zoom, high-dynamic range video capture, backside illumination, noise suppressing sensor, and Full HD slow-motion video capture. It also has creative filters, effects, and high-quality sound recording for giving the best shooting experience.