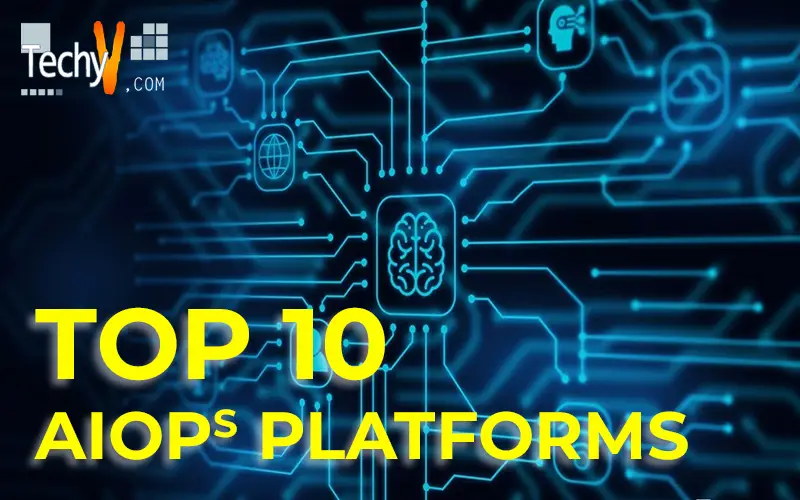 Artificial Intelligence for IT Operations or AIOps is the application of artificial intelligence to further improve IT operations. Its main aim is to provide full AI capabilities for IT operations and help them to perform way much better than their traditional setting. AIOps Platforms has numerous important features, including a set of AI-based tools, ML capabilities, ability to process large chunks of data, data excess interface, data visualization capabilities, and much more. With all these features and qualities, AIOps platforms have become absolutely essential for IT operations and for good results you must need to have the best AIOps platform and for knowing the best one you can see the list given below of the top 10 AIOps platforms.
 1. AppDynamics
AppDynamics is one of the most popular AIOps platforms that was founded in 2008 and bought by Cisco in the year 2017. It utilizes AI/ML to give insight, pattern discovery, and attributes to IT technologists. AppDynamics has many more capabilities, including building & integrating APIs & extensions, APM agent installation, organizational documentation, etc.

2. BigPanda
BigPanda is a great AIOps platform that helps IT Ops, NOC, and DevOps teams to detect and solve IT problems more powerfully and quickly than ever before. This platform is powered by Open Box type ML. This algorithm relates IT noise to insights. It automates cluster management & unifies fragmented information technology operations. BigPanda also has an Ops-Aware inbox that permits you to keep all alerts well organized & updated.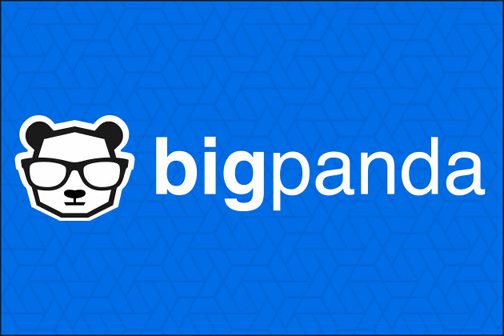 3. New Relic
New Relic is one of the nicest AIOps platforms. It mainly focuses on applied intelligence, which intends to detect, understand, focus and resolve incidents quicker. Through pattern discrepancy reduction, noise reduction, and deeper insights. New Relic recently introduced New Relic's AI capabilities also that offer features dedicated to AIOps.

4. Dynatrace
Dynatrace is a cloud-based AIOps platform that provides infrastructure & app monitoring for on-premises and cloud infrastructure. This AIOps platform includes app security, performance testing, business analytics tools, and daily system monitoring as well. It uses artificial intelligence processes to improve anomaly detection and mean time to respond when any problems arise.

5. PagerDuty
PagerDuty is one of the excellent AIOps platforms to monitor & analyze data, logs, networks, sites, etc. With the PagerDuty AIOps platform, you will get an auto incident response, flexible schedules, operational analytics, alerting, runbook automation, and event management. Its AIOps solution offers the best noise reduction option, automation capabilities, and root cause analysis. It will also let you to gain situational awareness during the troubleshooting, process events to determine the next action, and resolve problems.

6. Grok
Simplify your infrastructure observability & monitoring with Grok's AIOps platform. It provides an innovative approach to resolve complex problems within a few minutes and scales according to your business requirements. This AIOps solution helps you reduce or eliminate the effort & time on manual administrative tasks. Grok is built for network, IT, and infrastructure teams to make their work more accessible and efficient.

7. Autointelli
Autointelli AIOps is a cloud-based platform that empowers businesses to find root causes, manage incidents, and automate IT operations utilizing ML technology. Experts can get notifications about specific problems, create custom dashboards, and approve workflows inside a unified interface. It automates incident response & remediation processes by collecting data from multiple sources and permits supervisors to create customizable workflows. This AIOps platform also supports integration with various third-party solutions.

8. Optanix
Optanix is a network monitoring & AIOps platform that helps businesses to streamline processes connected with issue discovery, remediation, prioritization and more within a single platform. Optanix also empowers professionals to predictively monitor, analyze, detect, and generate notifications related to critical issues across various business services.

9. Sophie
Like any other AIOps platform, Sophie is also designed to help businesses further improve IT operations and prevent incidents by utilizing log analytics, cross-applicative events correlation, zero-configuration parsing, and problem prediction measures. Administrators can easily conduct root cause analysis to detect or correlate problems and make informed decisions based on data-driven insights.

10. ZIF
Zero Incident Framework, which is abbreviated as ZIF, is a good AIOps based platform that delivers enhanced network operations management around asset discovery, hybrid infrastructure monitoring, and automation. The platform harnesses extraordinary features from top-of-the-line technologies, such as AI, ML, and intelligent automation. All in all, ZIF is a great AIOps platform.