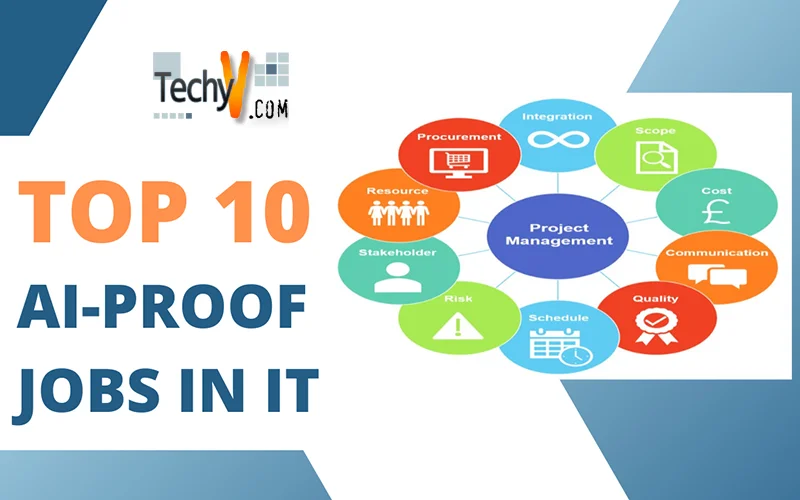 Fortunately, or unfortunately, we live in a world where the field of Artificial Intelligence is booming. We live in an era where we can rely on AI conversational tools and virtual assistants daily. AI tools are well known to reduce the workforce, which means there is a probability that a significant fraction of employees can get laid off or fired. These AI tools and machines neither demand stipend nor show signs of fatigue. The IT industry is one of the most vulnerable industries to AI because this industry requires programming and writing skills that are well within the capabilities of AI-powered machines. Jobs that require critical thinking, problem-solving skills, and creativity will not be affected by AI soon.
1. UI/UX Designer
User interface and user experience (UI/UX) designers are professionals who identify new opportunities to create and provide better user experiences. A UI/UX designer is a professional who builds efficient user interfaces or front-end for websites, mobile applications, or any other interactive media so that users can conveniently interact with the application. UI/UX designers must ensure their designs are appealing to the user's eye. The features provided must be easy to access and handle. This job requires knowledge of design software and wireframe tools and creativity. AI is not yet capable of entirely replacing UI/UX designers.
2. DevOps Engineer
A DevOps engineer plays several roles in the software development lifecycle which includes development, testing and deployment of products or services. A DevOps engineer must have substantial knowledge of DevOps tools, and practices. They must be familiar with coding, scripting, configuration management tools and CI/CD (continuous integration and continuous delivery) tools. A DevOps engineer must also possess good communication skills, collaborative management skills, decision-making skills, and creativity. AI can automate a few tasks, but it cannot entirely replace this profession soon.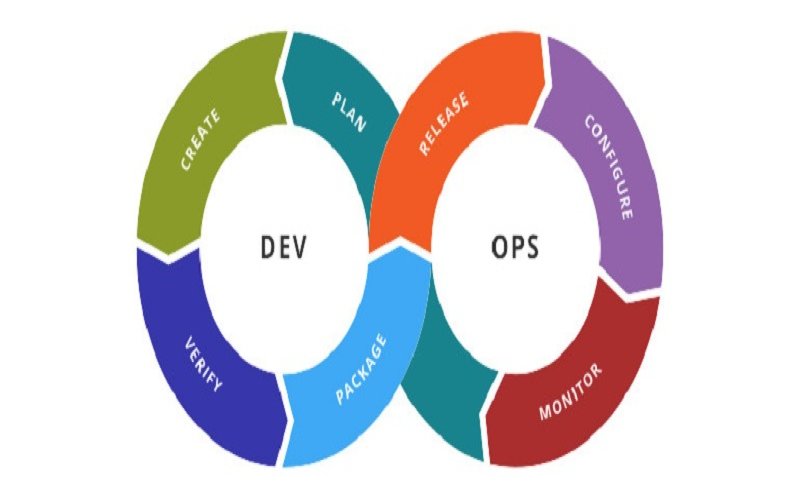 3. Big Data Analyst
A Big data analyst is a professional who works with large volumes of raw and unstructured data. A Big data analyst must gather data from several sources and data warehouses and use this big data to review, analyze and provide reports. A Big data analyst must be able to interpret and understand the data and uncover the areas their business lacks. The analyst must provide information that can benefit their business by gaining insights from the big data collected. Based on the information provided, the business team can work on new business strategies. A Big data analyst must have experience with data analytics tools and database management systems. AI can perform most of these tasks, but not as well as humans.
4. IT Project Manager
A project manager is a professional who monitors the project team through the different phases of the software development lifecycle and ensure the product or service is delivered smoothly, on time and budget. The project manager must design a plan, set goals and milestones, evaluate the performance of team members and record progress, make sure to keep track of the budget, assign tasks to team members and manage the team, identify risks, and take proper action accordingly and provide the required resources to the team. A project manager must possess good leadership and time management skills and knowledge of software methodologies and management tools. AI is unlikely to replace this job as it cannot build connections and manage a project.
5. IT Trainer
An IT Trainer designs and provides training programs and courses on IT skills in-person or online. An IT trainer must be able to provide proper resources, including documents, handouts, manuals, and set up IT equipment if required. They must train employees to use hardware and software and deliver the technical skills required. They must conduct IT skills gap analysis to ensure the learners have received the appropriate resources and support required. A trainer must be able to evaluate learners and record the progress they have made. AI will not be able to do this as well as a human trainer.
6. Cloud Architect
A Cloud architect is a professional responsible for designing, building, overseeing, and managing an organization's cloud computing system. They work with cloud technology to develop cloud application design and cloud adoption plans. A cloud architect must monitor, troubleshoot, and optimize the cloud environment. They convert the technical requirements of a project into an efficient and secure cloud architecture. A cloud architect must have substantial knowledge of programming languages, networking, security, and operating systems. An AI lacks understanding of business context, which is essential to design and build a cloud architecture.
7. IT Consultant
An IT consultant works with clients and guides them on how to use their existing technology to the fullest. They help them improve business strategies to achieve their business goal or solve a problem. A consultant provides advice to clients based on their business practices and the nature of their business. They must advise clients on the use of IT and help them decide on what new technologies to invest in. They must develop solutions which can be in the form of reports or documents, and provide help in implementing new systems. AI cannot deliver these tasks effectively when compared to a human.
8. Security Analyst
A security analyst is a professional who protects the organization's computer systems, networks, and assets from cyber-attacks, malicious programs, or unauthorized access. They analyze the security policies and procedures of the company and make necessary changes to build a more secure network. They must assess the security system through continuous testing and performing audits. They must continuously update their company's disaster recovery plans. The areas of expertise include ethical hacking, intrusion prevention, and incident response, to name a few. A security analyst must always be ready to counterattack in case of a security breach. AI cannot comprehend an incident of security breach and take the next step accordingly. Thus, AI cannot entirely replace this profession.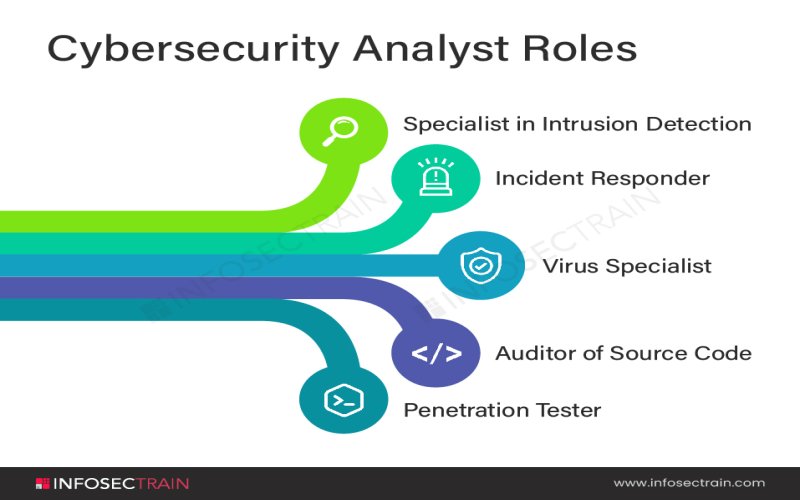 9. Quality Assurance Engineer
A quality assurance engineer ensures no flaws in the products or services delivered to the client. They ensure the product meets the quality standards by running continuous tests and debugging the errors. These tests are planned, designed, and executed by the QA engineer. A QA engineer ensures the product deployed will have little to no bugs in it, and this saves time and money for the company. There is a possibility that AI can miss bugs that can be caught by humans. Hence, it cannot replace quality assurance engineers.
10. IT System Analyst
An IT system analyst analyses, designs, implements, and maintains IT systems. A system analyst builds a system based on requirements provided by stakeholders. They ensure the system to be built is efficient and effective for the organization. They ensure the system is developed on time and budget. A system analyst plays a significant role in maintaining, managing, and evolving the IT system. A system engineer must be well-versed in programming and scripting, database management systems, software engineering, and business. AI cannot comprehend business context as well as humans. Hence, it will not replace this profession soon.