Today everyone is desirous of having a smartphone, but handsets from the flagship company like LG G5, Samsung Galaxy S7, HTC 10, iPhone 6s are costly to our wallets. This handset steals the limelight around the world. But talking of particularly India, a varied smartphone range is available in your budgets and have functionality at par with handsets of the flagship companies. So, we have listed the best smartphones of various brands with a decent price range around 15k.
1. Motorola Moto G4
With Moto G4, the company has first time came up with 5.5 inches fully HD display on this phone line. It gives best gaming experience and is one of the powerful devices as well. It weighs around 155g and has a screen resolution of 1080*1920. It has 2 GB OF ram and storage capacity of 16GB/32GB. It has a front camera of 5 MP and rear camera of 13 MP. The battery life is very impressive i.e. 3000 Amh. It has Snapdragon 617 as its CPU. It's not perfect though there is no NFC and customization available in it.
2. le Eco Le 2
With 15k as your budget, this best smartphone one can buy. It has a metallic body providing an edge over its competitors. It has super entertainment pack of video streaming apps such as Yupp TV and EROS NOW. It has a decent battery of 3000 Amh and is powered by Qualcomm Snapdragon 652 Soc.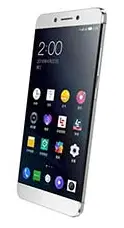 3. Xiaomi Redmi NOTE 3
This is my personal favorite and one of the best performing smartphone offered around this range. It has 3GB RAM and is powered by Qualcomm Snapdragon 652 Soc.it offers 5.5-inch display available in vibrant colors. It has 4000 Amh battery that supports heavy usage can last for a day. It has a front camera of 5 MP and 16 MP rear camera supports good image. Its inbuilt memory is 32 GB and doesn't have expandable storage.
4. Lenovo Zuk Z1
Lenovo Zuk Z1 is only on the list that gives a storage capacity of 64 GB and OPTICAL IMAGE STABILIZATION (OIS) Enabled 13 MP CAMERA. It is powered by old Qualcomm Snapdragon 801, but the Cyanogen OS allows customization and gives a good interface. It has 3GB OF RAM and 4100 Amh battery. It's front-facing camera of 8 MP.
5. MOTO G4 Plus
It is dual sim smartphone one supporting 4G and other 3G, thus enabling the users to switch between two call plans.it has a fingerprint scanner to lock the phone and can detect the fingerprints within 750 miles sec irrespective of the position of fingers. It has 3 GB of RAM and powered by 1.5 HTZ OCTA CORE Qualcomm Snapdragon 617 and 32 GB memory that is expandable up to 128 through microSD 128. It has a 3000 Amh battery with front and rear camera of 16 MP and 5MP, GOOD FOR SELFIES.
6. Le eco le 1s
It has a 5.5-inch display and provides 3G RAM, good enough for heavy usage. It has an inbuilt memory of 32 GB which is not expandable and a decent rear camera of 13 MP. It has Mediatek Helio X10 Soc processor. It offers Eros Now, Hungama and Yupp TV.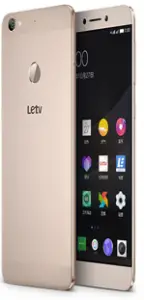 7. OnePlus X
It is an impressive handset in our budget range. It has a small display of 5 inches and has features and specification similar to OnePlus One. It is equipped with AMOLED display and phone flaunts a slim and light look. It has 13 MP rear camera and 2525 Amh battery. It has 16 GB inbuilt memory that can be extended to 128 GB through microSD card.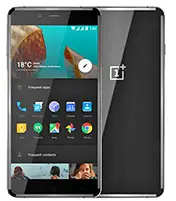 8. Honor 5C
THE HONOR 5C BY Huawei is a good handset with the budget. The phone features 2 GB RAM and 16 GB of storage and provides smooth functioning. It offers rear camera of 16 MP AND 8 MP Selfie front camera. The phone has good battery function and has 3000 Amh battery.
9. Lenovo Vibe K4 Note 4
It is also a good option, powered by Mediatek MT6753 Soc and has 3 GB RAM. It gives a decent performance and has 16 GB memory extendable via Micro SD. The phone has improved its user interference and good battery life.
10. Meizu M3 Note
The succeeder of Meizu M2 Notes with sub-budget of 10k. The phone has a decent look and performs well. The device is powered by MediaTek Helio P10 and ensures smooth functioning of the various application. A single charge can last the phone entire day.