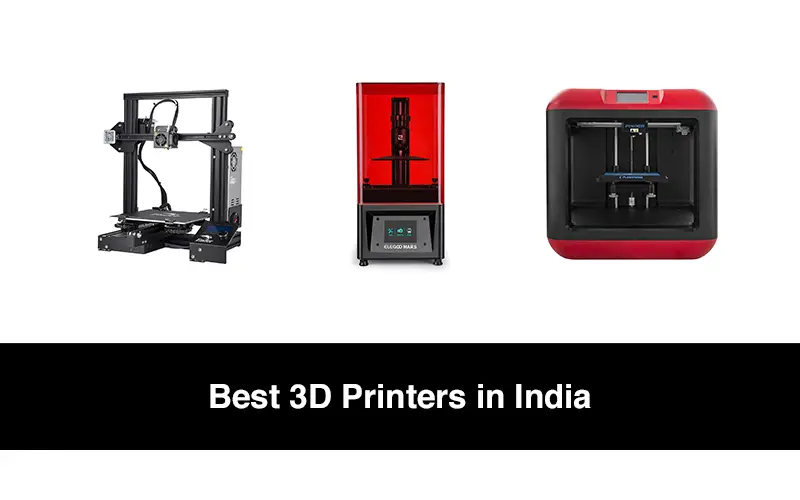 Using three-dimensional models as a starting point, three-dimensional items can be printed using 3D printers. They do this by building numerous thin layers of the appropriate material to construct the exact structure of the CAD representation of the thing they are working on. This process effectively transforms the CAD representation into a physical form. Choose from our list of the finest 3D printers in India, developed with various 3D printing methods.
1. The Comgrow WOL 3D Creality Ender 3 Pro 3D Printer
The Comgrow 3D printer was developed with both novice users and experienced pros in mind. Once the device has cooled down, the machine's magnetic surface plate can maintain a uniform temperature across the surface. This allows you to remove the printed products from the device. The desktop 3D printer is pre-assembled, making assembly and setup simple.
Features:
 The UL-approved power supply is included in the package;
 Printing will be resumed if an unforeseen power failure occurs.
 0.4 millimeters P is the optimal nozzle size.
 V-slot with POM wheel; uses the Fused Deposition Modeling (FDM)
technique
 Upgraded extruder
 Printing dimensions of 220 by 220 by 250 millimeters
2. WOL3D Ender 3 Original 3D Printer
With this improved 3D printer for the home, you can now create objects in 3D at your convenience. It is a simple printer to put up with and only requires 20 screws. This is one of the top 3D printers in India since it offers printing that is both precise and of high quality overall. It is an excellent printer for working with new designs because it has a V-slot and a frame unique to the Pruse i3.
Features:
 Includes protection against potential hazards posed by the power supply
 Designed to start the printing process again
 Has the ability to detect broken material.
 Simple leveling
 Contains an extruder model MK-10.
 The hotbed, which operates using FDM technology, reaches 110 degrees
Celsius in five minutes.
3. Idea Imagine Create Print Anycubic Photon Photocuring LCD 3D Printer
This is a sizable 3D printer with a straightforward installation process and all the essential accessories. The high-speed 3D printer has been meticulously engineered to print 3D models by building up layers with fine lines. This allows for greater detail in the finished product. In addition, the lightweight and space-saving 3D color printer are intended to produce reliable and high-quality designs.
Features:
 Featured with a 2560 x 1440 pixel 2K HD masking LCD screen
 Printing can be done at 115 mm x 65 mm x 155 mm.
 Featuring a metallic body that is self-contained and a CNC aluminum finish
 It contains an Anycubic Photon, which allows for accurate printing.
 It takes just one minute to slice 30Mb.
4. The Flash forge Finder 3D Printer, Designed and Manufactured by WOL3D
This industrial 3D printer can efficiently operate and features a touchscreen LCD measuring 3.5 inches. It has a second-generation Wi-Fi connection and a USB stick that enhances the process of 3D printing, thus making it one of the best 3D printers available in India. The operation of 3D printer is designed to be completely silent, and it includes a free reminder that alerts you when the filament needs to be replaced.
Features:
 Utilizes the FDM method of production
 Includes a functional plate that slides in for your convenience.
 Comes wholly put together.
 It has an innovative aided leveling system.
5. Snapmaker 2.0 (A150) Modular 3-in-1 3D Printer
The high-end 3D printer Snapmaker offers the best option if your goal is to print creative items in three dimensions. This printer is renowned for its durability and adaptability, enabling users to carry out activities such as laser engraving, cutting, and CNC carving. In addition, it features an intuitive touchscreen that makes project workflow more streamlined and user-friendly. The innovative program combining three functions into one gives the user the ability to carry out various tasks.
Features:
 Includes an automatic leveling feature
 Has filament run-out sensor
 Including an improved ventilation and air conditioning system
 Included is a camera for use in the design preview process.
 Features a solid bed made of aluminum that can be removed.
 Dust-resistant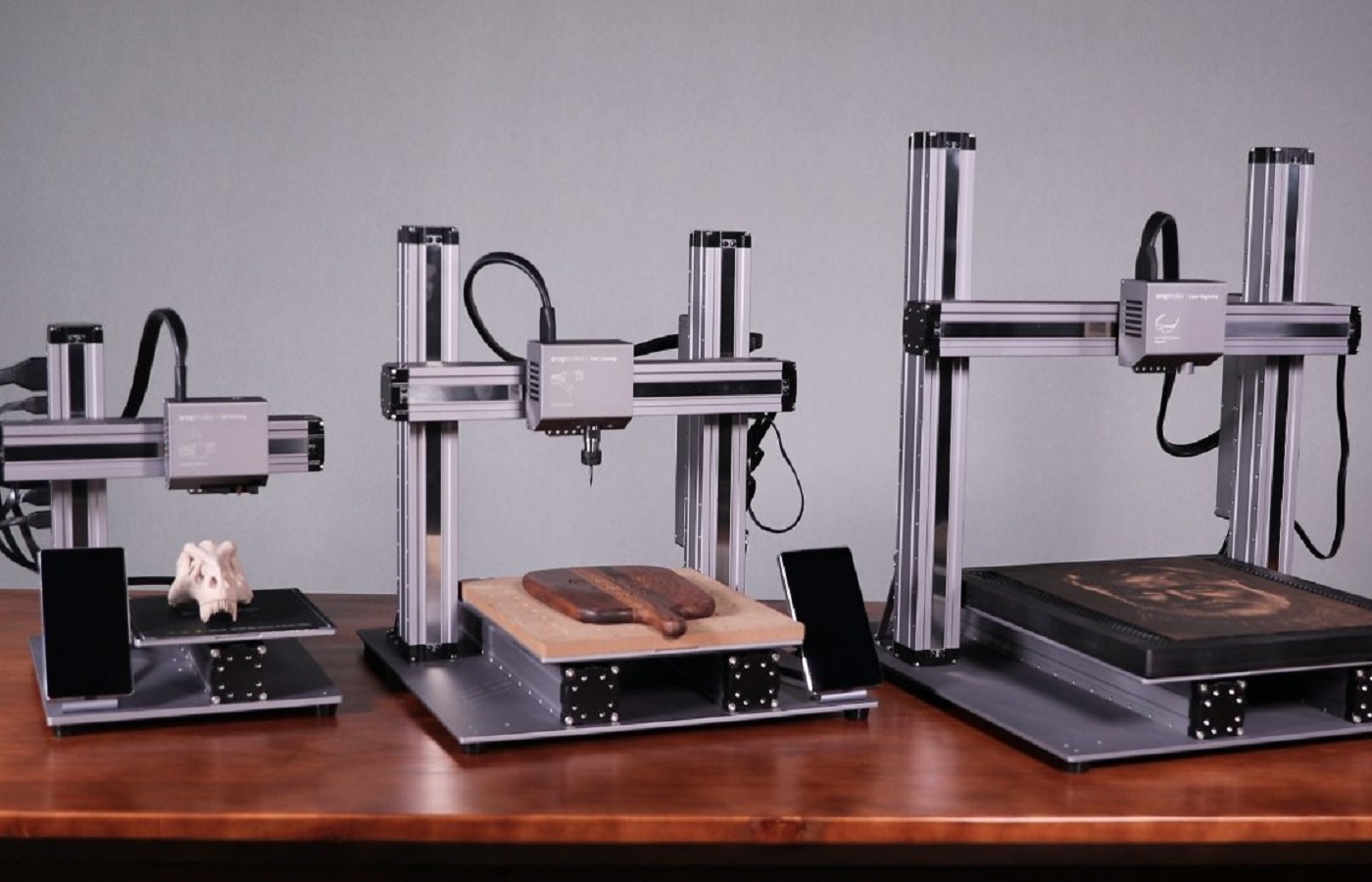 6. The WOL 3D Flashforge Dreamer 3D Printer With Dual Extruder
The WOL 3D Flashforge3D printer is regarded as one of India's most superior high-end 3D printers due to its incorporation of cutting-edge 3D printing technology into its design. A self-calibrating technique, a head bed, and a dual extruder have been incorporated into the creation of this multicolor 3D printer. The covered chamber ensures that the printed images are of the highest quality. The all-in-one 3D printer is pre-assembled for your convenience.
Features:
 Featuring a multilingual 3.5-inch touchscreen LCD
 Allows for connectivity through Wi-Fi
 Integrated support for a memory capacity of 4 GB
 Integrated with an ARM Cortex-M4 processor for increased processing
speed
 Memory card up to 32 GB and USB 2.0 compatible Durable body made of
plastic-alloy
 Built-in multiple user-defined LED pixel strips
7. Creality CR-10S Pro 3D Printer, an Official Product of 3D Bazaar
The 3D printer sold by 3D Bazaar is designed to give good synchronization and accurate printing while using higher extrusion force. It comes with a touch screen that makes its operation simple. It employs platform leveling in the auxiliary and automated leveling modes, effectively fixing the gaps.
Features:
 Included in the package is a high-temperature-resistant Teflon tube that was
imported.
 It was developed using a twin-gear extrusion system.
 It provides an automatic leveling function
 Design for a single row of cables
8. Anet ET4 Pro DIY 3D Printer
The Anet 3D Printer is a pre-assembled printer with a one-piece aluminum frame design. This design ensures that the printing outputs are consistent. It is a 3D printer with a low resonance with a color touch LCD that is 2.8 inches in size for easy operation and delicate production. With the motor upgraded to TMC2208, the machine can print silently and precisely.
Features:
 Provides an improved automatic bed leveling system
 Includes filament run-out detecting sensor
 a design that is both safe and resistant to wear
 If there is a power failure, the resume function is supported.
 Large space for construction
9. Comgrow Creality LD-002H LCD Resin 3D Printer
This Comgrow 3D printer can perform various tasks thanks to its 3.5-inch full-color touch panel and its installation of the most recent version of the CHITU BOX slicing software. The portable 3D printer makes it simple to alter the model's size, resulting in a higher printing success rate. In addition, the manual leveling system allows you to change the level to meet your requirements.
Features:
 Integrated UV light is included in the package.
 consists of an air filtration system
 It provides a drying period that ranges from 1-4 seconds per layer and comes
with a user-friendly 2K LCD screen.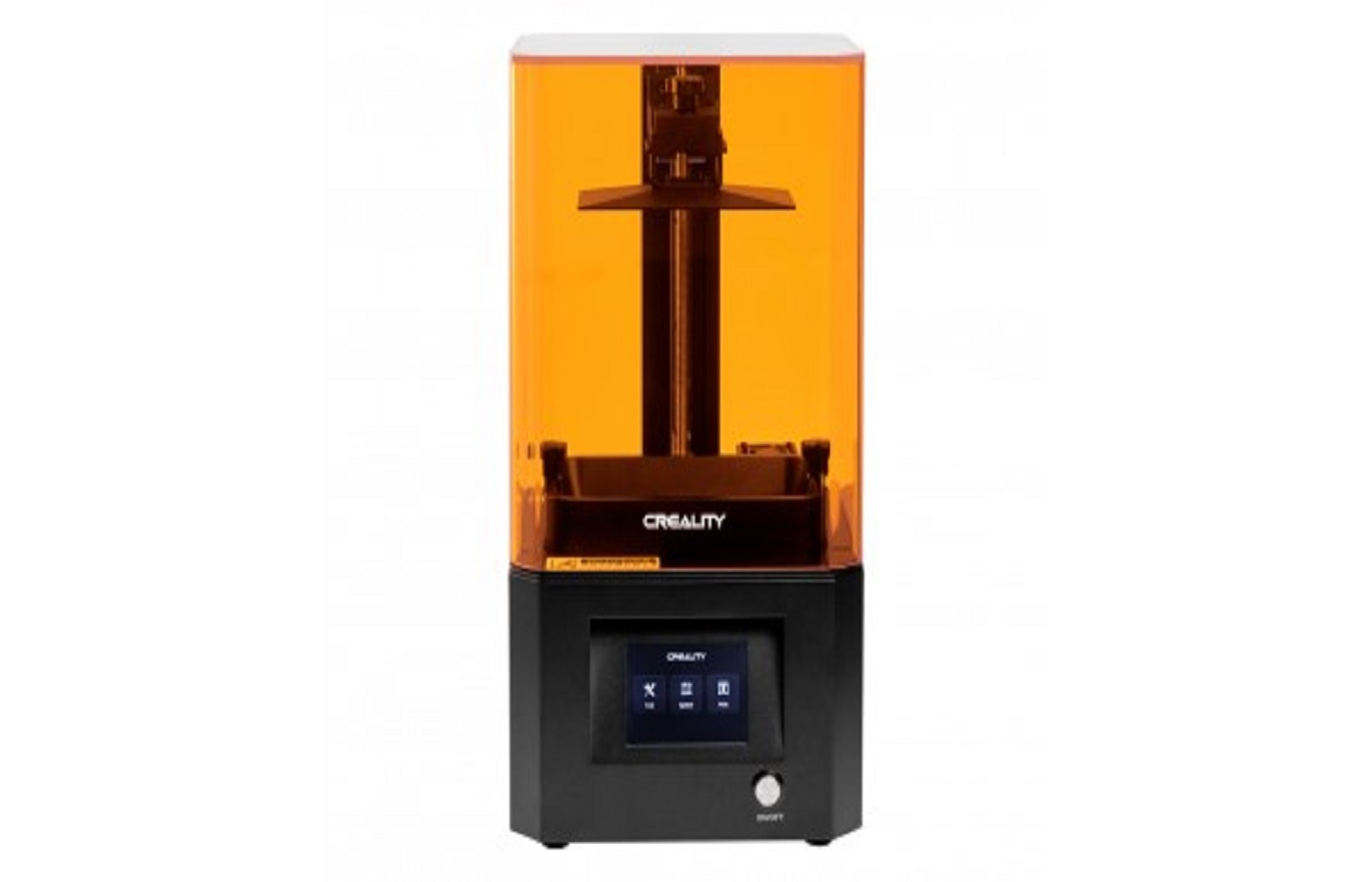 10. Creality 3D Ender-3 3D Printer
The Creality 3D Ender-3 is a 3D printer designed to be simple to put together, saving you both time and effort. The printer utilizes a one-of-a-kind V-slot linear bearing system to ensure that printing goes off without a hitch. It is embedded with a hand twist nut that makes it easy to level the printing platform and provides noiseless and smooth operation overall. This feature is included in the package.
Features:
 It included a restart printing function if there was a power disruption.
 Featuring an improved version of the MK-10 extruder
 Printing precision of 0.1mm is provided.
 carries a sizeable printing dimension of 220mm x 220mm x 250mm.
 Neither is clogging nor warping.