Character creator software tools enable users to create and develop 3D characters for video games, animation, and cinemas. This software tool creates complex and realistic characters. Additionally, the character creator tools can also be used for rendering and 3D printing. These tools are efficient and have multiple extraordinary features incorporated in them. Every software tool has a unique feature in it. However, some character creator tools are available free, and some require a specific amount to pay. Users or professionals usually use efficient and optimized tools for character creating. The following are the top ten character creator tools with their features.
MakeHuman

MakeHuman is one of the best character creator software tools used widely. This tool is open-source and can be used by anyone. This tool is compatible to work with Microsoft Windows, Linux, and Mac OS X operating systems. MakeHuman software tool enables users to create any character virtually using morph targets. Also, this tool offers sliders with common elements like height, weight, gender, ethnicity, and muscularity. This software is specially designed for creating 3d human models virtually. This tool is fast, easy to use, and offers quick access to all its features freely. There a total of 1170 morphings offered by this tool to work on eyes, face, etc.
Daz Studio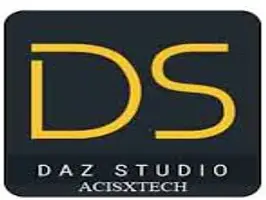 Daz Studio is another top software tool that enables users to create virtual 3D human models. This tool also offers features of rendering and scene creation. DazStudio has a 3Delight render engine, and Iray renders an engine. Using any of these render engines, rendering is made possible. The basic features of this tool are available freely. If the user desires to access advanced features, he or she needs to pay for that particular feature. Daz Studio character creator is compatible to install on Microsoft Windows Vista or any latest version and macOS operating systems. This also allows users to import and export various file formats.
iClone

iClone character creator software tool is the most-used software tool by professionals. This tool offers the fastest real-time 3D animation characters. Additionally, this tool id widely used for films, previz, animation, video games, content development, education, and many other fields. The latest version of iClone is iClone 7 that has multiple features incorporated in it. The features of this tool include quintessential animation, intuitive character, motion workflow, active directing with the camera, lights, props, cinematic real-time visuals, advanced 3D tools and game engines, unlimited plugins, community assets, etc. This tool offers a free trial period for new users.
Mixamo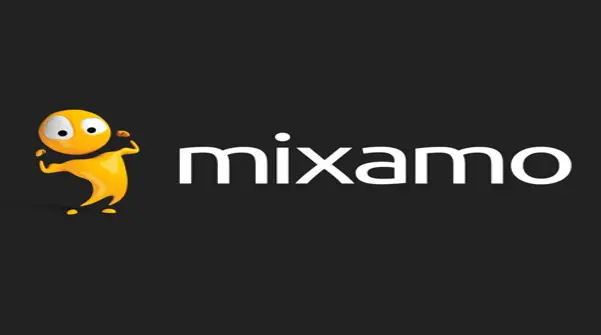 Mixamo is yet another top 3D character creator tool used widely. This tool is used to create 3D characters for video games, films, etc. Users can create interesting and attractive animated 3D characters, skeletal rigs, and many more other features. This tool incorporates multiple features, like ready to use characters, automatic character rigging, motion-captured animations, download any character in multiple formats, and many other features. Ready to use characters include realistic characters, cartoons, fantasy characters, sci-fi, and other multiple characters. The best part of this tool is the automatic character rigging. This feature enables users to upload their characters and transform them into rigged full human skeletons.
Autodesk Character Generator

Autodesk Character Generator is a powerful 3D character creator software tool. This software tool allows users to create fully-rigged 3D characters that can be used in games, films, illustrations, etc. Using this software tool will consume very little time to create 3D characters. There is a character generator feature that enables users to create the desired face, clothes, and hair. Additionally, this feature allows users to use multiple textures, female or male styles, and many other styles. When the user develops any character, it is saved in the Autodesk FBX or Autodesk Maya file formats.
Maya
Maya character creator software tool is the part of the Autodesk Character Generator. This tool is very much powerful in creating or developing enhanced and attractive 3D characters. Users can create complex characters with dazzling effects. Multiple animation tools enable users to create the desired character, shape 3D objects and scenes and create realistic effects using various tools. This tool is compatible to install on Microsoft Windows, macOS, and Linux operating systems. Maya software tool incorporates multiple features like procedural effects, dynamics, ready to use graphs, photorealistic liquids, bullet physics, realistic deformable materials, deep liquid simulation, etc.
ZBrush

ZBrush is another top character creator software tool used for modeling, texturing, and painting. This tool uses an advanced technology called pixol. This technology enables users to store lightings, color, materials, orientation, and much other information on the screen. This tool is more akin to traditional sculpting. ZBrush software tool can be installed on Microsoft Windows and OS X operating systems. There are multiple characteristics incorporated in this application that enables users to create attractive 3D characters. It includes 3D brushes, poly paint, illustration, transpose, ZShperes, GoZ, best preview render, DynaMesh, Fibermesh, and many other features.
Blender

Blender is the most used 3D animation tool. It is a free and open-source tool that is used for creating animated films, art, 3D models, motion graphics, etc. This tool has multiple advanced traits that make it easier for users to create the desired characters. This tool supports Microsoft Windows, macOS, Linux, and BSD operating systems. Additionally, it is available in 34 distinct languages. Blender is used for modeling simulation, fluid simulation, animation, rendering, post-production, etc. It has multiple plugins or addons, deprecated features, supports import & export of various file formats, etc.
3ds Max
3ds Max character creator software tool is a web-based tool. This tool is specially developed for 3D rendering and simulation. This tool has advanced animation tools that enable users to simulate physics dynamics like fluids, gases, and solids. Additionally, it also includes lava, oil, water, rock, soil, cement, wood, clouds, fire, etc. Users can access a wide range of templates available, multiple textures, effects, transitions, etc. to make the animation more interesting and eye-catching. Professional users can also use this tool because it has multiple professional tools for creating high definition characters and objects.
Adobe Fuse CC

Adobe Fuse is another top character creator software tool used widely professionals. This tool offers a provision for its users to choose the desired body parts, hair, clothing, and various other items to develop characters. Also, users can alter the look of the character by adjusting the color of clothing, skin color, eyes, hair, any other body parts. This tool has the feature of automatic resizing. So, the photos or images are resized automatically, which saves valuable time for users. Adobe Fuse allows users to create the desired characters using various tools freely.