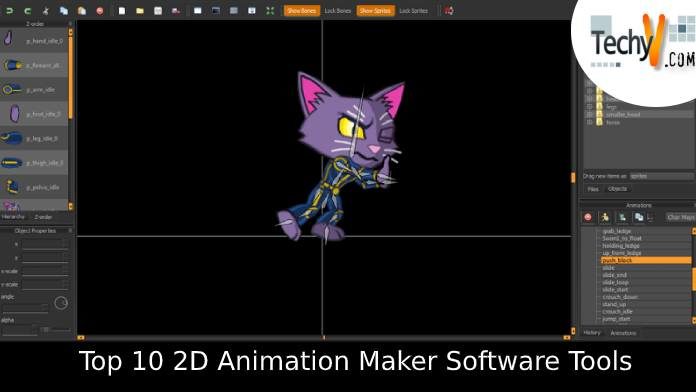 The method of 2D animation is the process in which the set of images are displayed one after the other with some slightly different poses and transitions. This method is being used since the 1800s. The images used in the 2D animation are drawn by hand, and later, they are printed on the different frames. In the 2D animation, 24 frames are displayed in one second. There were many 2D animation cartoons popular in the olden days, such as Bug Bunny, Daffy Duck, Snow White, Family Guy, The Little Mermaid, and many more. Let us have a look at the 2D animation maker software tools available today.
CrazyTalk Animator:
CrazyTalk Animator software tool creates 2D animations. There are three versions of this software, namely Standard, Pro, and Pipeline. The pipeline version if the latest version of the CrazyTalk Animator software. In this pipeline version, extraordinary features are offered. Users can create multi-dimensional characters in one template. They can use tools like fine-tune layers, offsets, and joint masks for better effects on the characters. This tool can be used for educational purposes, business, corporate training, professional animators, etc. It requires a one-time payment of $29.95. Also, it provides a version of a free trial for its users.
Opentoonz:
OpenToonz software is available freely. This software provides the features of 2D animation. OpenToonz software tool is compatible with Microsoft Windows, Linux, and Os X operating systems. It includes characteristics like 2D animation, customizable fonts, templates, changing picture styles, affected light, wavy distortion, digital painting, etc. This software is open-source software for commercial as well as non-commercial purpose. Additionally, it offers a provision to use a vector as well as raster images.
Pencil 2D:
As its name suggests, the Pencil 2D software tool is used to develop the 2D animations. This application is compatible with Microsoft Windows, Mac OS, OS X, and Unix-like operating systems. Pencil 2D software tool is an open-source tool. This software allows users to use bitmap images and vector images for creating 2D animation. Additionally, it enables users to export the animations in PNG, BMP, GIF, video file, MP4 format, etc. But, there are no extra features like other applications.
CelAction2D:
CelAction 2D incorporates a large number of features in it. This 2D animation tool is easy to use, faster to use, enables bitmap and vector images to use in animations. Additionally, it handles huge projects with multiple layers, floating and dockable panels, multiple monitors, multiplane camera, etc. This application is compatible with a 32-bit or a 64-bit Windows XP, Vista, Windows 7, Windows 8, and Windows 10. Also, it works on Intel Macs. CelAction 2D software creates a palette from 16 million colors, utilizes multiple processors, includes drag and drop options, shortcut keys, macros, history of use, and autosave option.
Stop Motion Studio:
Stop Motion Studio allows users to create 2D animation videos with high-quality and high definition. This tool is easy to use and is compatible with iPhone, iPad, macOS, Android, and Windows operating systems. Its features include capturing 4K images, digital camera, control shutter speed, class movie editing, In and Out points, grid & onion skin options, advanced sound effects, etc. This software is available at $4.99 for iPhone, iPad, and iPod. For Andriod and Chromebooks, it is available at $4.99. For macOS and Windows, it requires an amount of $9.
Flipbook:
Another animation making software tool that offers advanced features is Digicel FlipBook. This tool is a 2D animation software tool. It provides the users an easier platform to scan the storyboards, to draw on the computer, etc. Apart from this, users can add a soundtrack to the storyboards, control the timing of frames, involves options of zoom, pan, transition effects, etc. There are four different packages of the Digicel FlipBook. The FlipBook Lite package is available at $19.99. Another package, FlipBook Studio charges $69.99, the FlipBook Pro requires an amount of $169.99, and the FlipBook ProHD needs $199.99.
Moho Pro:
Moho Pro software is the most-used and one of the top software tools used for 2D animation. This software tool is based on vector. The other version of Moho is Moho Debut. Moho Debut does not contain all the features. It has restrictions on image size, length, etc. Moho Pro software works on Windows as well as macOS operating systems. It offers a wide variety of languages like English, German, Japanese, and Spanish. The features include different artworks using various layers, camera movements, pressure-sensitive tablets, vector shapes, bone animation, tweening of layers, etc.
TupiTube:
TupiTube is yet another top software tool used for 2D animation making. This software is specially designed for children, teenagers, and amateurs. TupiTube software tool can be installed on Microsoft Windows, Mac OS X, and Unix-like operating systems. It offers a wide variety of features. This tool supports vector tools like rectangles, ellipses, lines, polygons, supports raster images, etc. The animations created by using this tool can be exported into Theora, AVI, MPEG, SWF, PNG, JPEG, and SVG formats. Other features include tweening of images, colors, rotation, library panels, reuse of imported media, and many others.
Toonz Premium:
Toonz Premium is a 2D animation maker software tool. This software is a part of the OpenToonz software. The Toonz Premium is an advanced version of the Toonz software tool, which provides more extra features. It is compatible to work with Microsoft Windows as well as macOS operating systems. This software is available in four distinct languages, English, French, Japanese, and Italian. Also, it offers a free trial period for new users. The price of the Toonz Premium tool depends on the features involved in it.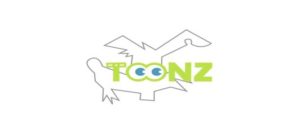 Sprinter:
Sprinter is specially designed for 2D animation games. The latest version of the Sprinter animation tool is the Sprinter Pro tool. This application is easy to use and provides a great experience in creating 2D games. In this software, users can create a single piece of the image, which can be rotated, transformed, and tweeted. It also supports skeletal animation. The animations can be exported into GIF files, sequential images, and sprite sheets. The Sprint Pro tool is available at $59.99.