Mac is all you ever wanted, and Windows is just a simplify version in the world of Computers. But, there is stuff you can simply do on Mac but doing the same thing on Pc required third party apps. So, let us look into the list of top ten things we can do on Mac and not on Windows computer.
1) Magic Mouse

We have gestures on Windows Pc as well, but it has some limited actions. But, not when it comes to Mac. On Mac, we can use multi-touch gestures like four finger drag or pinch, three finger pinch or drag and much more. The gestures on Mac are smooth, but I can't say the same stuff for PC.
2) Screen Shot

I know what you are thinking, that windows also have snipping tool for taking a screenshot. But, when it comes to Mac, the scenario changes as we can take HD screenshots.
3) Retina Display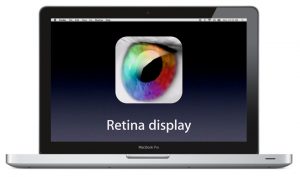 We all know when it comes to excellence first thing comes to everybody's mind is Apple. Retina Display is to make images and video so crispy that the pixels can't be visible from the naked eye.
4) Preview PSD and Extract 7zip Archive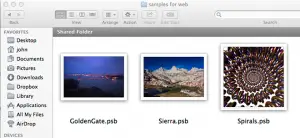 We have to install some software to view .psd format on Pc. But, that's not the case on Mac. We can see the .psd file by just pressing the space bar on file.
Also, when it comes to extracting data from a folder which is in 7zip format, we have to install 3rd party app on Pc. But we don't need any app to extract 7zip files on Mac.
5) Record ScreenCast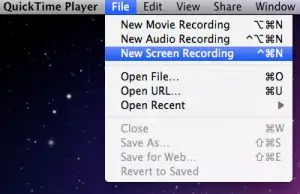 I know we can also record screen on Windows computer, but we have to install some application from the internet whereas, on Mac we just have to launch Quicktime Player navigate the cursor to File tab and click on New Recording, this will enable you to record the screen with voice over.
6) Can create encrypted folders on Mac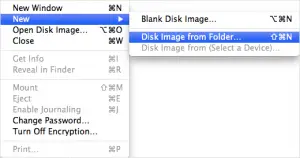 When we talk about security, we all know Apple is on the top of the list. On any Macintosh PC, you can protect folders with a password. You just have to go to Open Disk Utility, File> New > Blank Disk Image. Now, just assign a name, location, and size. After doing that you have to select an encryption type after that just leave the other options as they are and click create and here you are with your encrypted folders.
7) Create PDF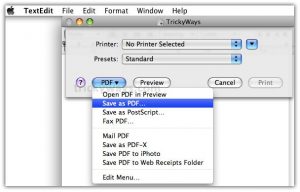 Suppose you want some data from the web, but there is no option for downloading, and if you have Mac you shouldn't be worried about it just press ⌘ + P and save the file in Pdf Format. I know we can do it on Windows by pressing Ctrl+P, but we need 3rd party software, but in case of Mac we don't need one
8) Uninstalling Apps
To uninstall any app from Mac, you just have to drag that app to Bin, and it will automatically delete from the Mac. But, on PC you should first go to Control Panel, > Programs > Uninstall.
9) Share a file directly
When we are using Windows computer, we don't have many options when we use right or left click. But, here on Mac, if you right click or ctrl+ right click on the particular file it gives you a choice to distribute data via FB, Linked in, E-mail, iMessage and much more. Now, you don't have to locate the file while you are on social media.
10) Move and Rename A file even if it is open in another app
If you have been using Windows PC, then you know the pain of moving or renaming a file if the file is open in another app. But, not in the case of Mac, you can drag and drop files whenever and wherever without a sweat. Also, Mac user can use special characters while renaming a file, isn't it cool Windows users?