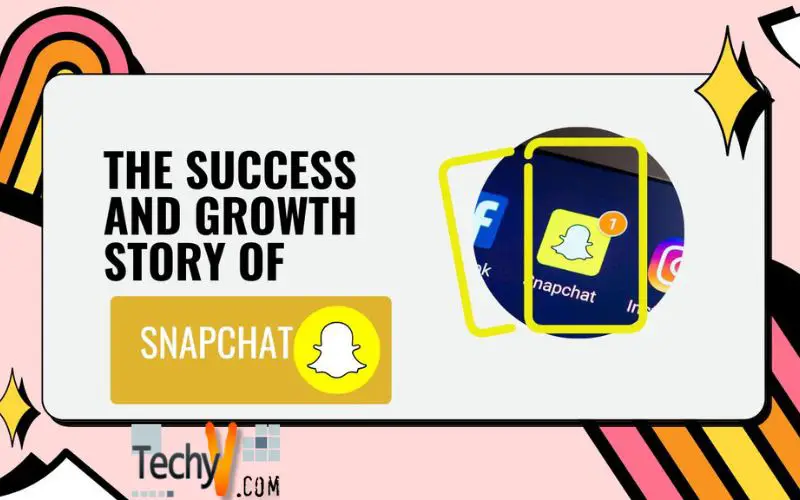 Snapchat is a social media application which accords its users to click photos, add texts, add drawings, record videos and send them to a preferred list of audiences. Snapchat was bought into being in the year 2011, by its founder, Evan Spiegel, Reggie Brown and Bobby Murphy, who were students at Stanford University. Snapchat offers a stage for its users to conserve an ideal self-identity. The contents that users share on snapchat is deleted from company's server after a limited period. Snapchat is considered as the world's hottest application, and it fabricated a new social pipeline.
Snapchat was the first social media application that moved towards the opposite direction, that is, in the world where all the media content is saved and preserved, snapchat took a different road, it made moments temporary. The success of snapchat is all supervised by its antithetic approach. The way in which snapchat functions, is very close to the way we communicate face to face, compared to any other social network. Snapchat imitates the behavior of the daily life of the users, that is, when we talk face to face, the moment's vanishes, likewise, snapchat memories are also temporary.
History of snapchat
The snap chat was launched in the year 2011 when its founders renamed the application from "Pictaboo" to "SnapChat". Just after one year of its launch in October 2012, snapchat attained 10 million active users. Snapchat added a new feature, in October 2013, of posting personal images and videos for a maximum time of 24 hours visible to the public or only to the respective followers, and this new feature was given the name-'' MY STORY''. By introducing stories as its feature, snapchat established its social language and context, and this was snapchat's first big move towards success.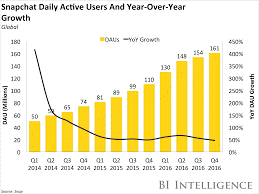 Mark Zuckerberg, the CEO of Facebook, offered to take over snapchat in November 2013 for $3billion, but Spiegel declined this offer. It also introduced Geofilters in July 2014, to capture the current location of a user. In 2015 snapchat also became a destination for media, by launching a feature called ''Discover'', this feature permitted users to browse and receive content accommodated by top media platforms. It reached 100 million daily users in May 2015. The hike in the users of snapchat was all because of its unending emerging trends and features. Snapchat has reached the top of photo sharing quest and has captured the valuable interest of the teen market.
Snapchat makes communication a bit more natural and human. It created a brand new method through which a user communicates with friends in more fun and interactive way while guarding the privacy through dispersion nature of the contents shared. Snapchat allows people to share photos and videos with their followers, also limiting that how long those followers can see them. It also provides a built-in alert which notifies the user, if any follower takes a screenshot of the photos shared by them.
Snapchat has expanded the over years and is consecutively flowering till today. It has established a big market in the social networking sector and is giving a good competition to some renowned social networking sites such as Facebook, Instagram to name a few.
Snapchat's success story is impressive. Today, we can say that Snap chat has really achieved heights and has given a competition to other social media networking sites. It has generated a vast number of users in a not very long time. The most powerful weapon which played a big role in the success of snapchat was its word of mouth among teenagers and in less time it leads snapchat to become a sensation of teenagers.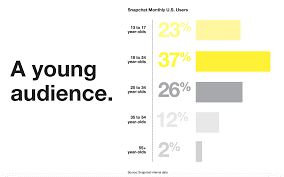 Features of Snapchat



• The prime feature of a snapshot is for delivering multimedia messages which are called snaps. Snaps are the recorded videos and capture videos that a user shares on his or her feeds
• Snapchat added video chat feature in May 2014.
• Snapchat also has a feature of face detection. A users face can be detected by clicking and long pressing on the face.
• My story is another famous feature of a snapshot in which the user can upload a photo or video in the form of a story which vanishes in 24 hours.
• Snapchat also allows its customers to send and receive money through a feature called "snapcash".
• The photos or stories can be saved in the form of memories.
• Snapchat has many creative and attractive emojis and filters.
The success and growth of snapchat are remarkable. It grew with its never-ending creative features and became a sensation among the teenagers.