The trendy term "outsourcing" may intimidate many people. In fact, its meaning is quite uncomplicated. It means delegating the task of software or application development to a remote developer. This can be a separate freelancer or a whole team.
Why hire a remote developer? This service allows companies far from the IT sphere to create their own digital products without having to maintain a department of programmers. Depending on the business goals and the type of management, there are two models of outsourcing:
Project-based
When outsourcing a task to a developer, the customer chooses a fixed constant. A fixed budget is a great option when all the requirements for the final product are clearly defined. Time + resources with an hourly rate for hired personnel is an option for the project when the customer has only a rough idea of what he/she wants to see. In this case, the technical realities and capabilities of modern means of implementation of the ordered project can significantly and repeatedly change the basic idea.
Model-based on the remote developers team
The model based on the remote developer team implies complete control of the project by a hired team of experts, implemented by the customer's representative. The expert team is temporary employees of the hiring company. It has a clear understanding of the specifics of its business and requirements for the final product.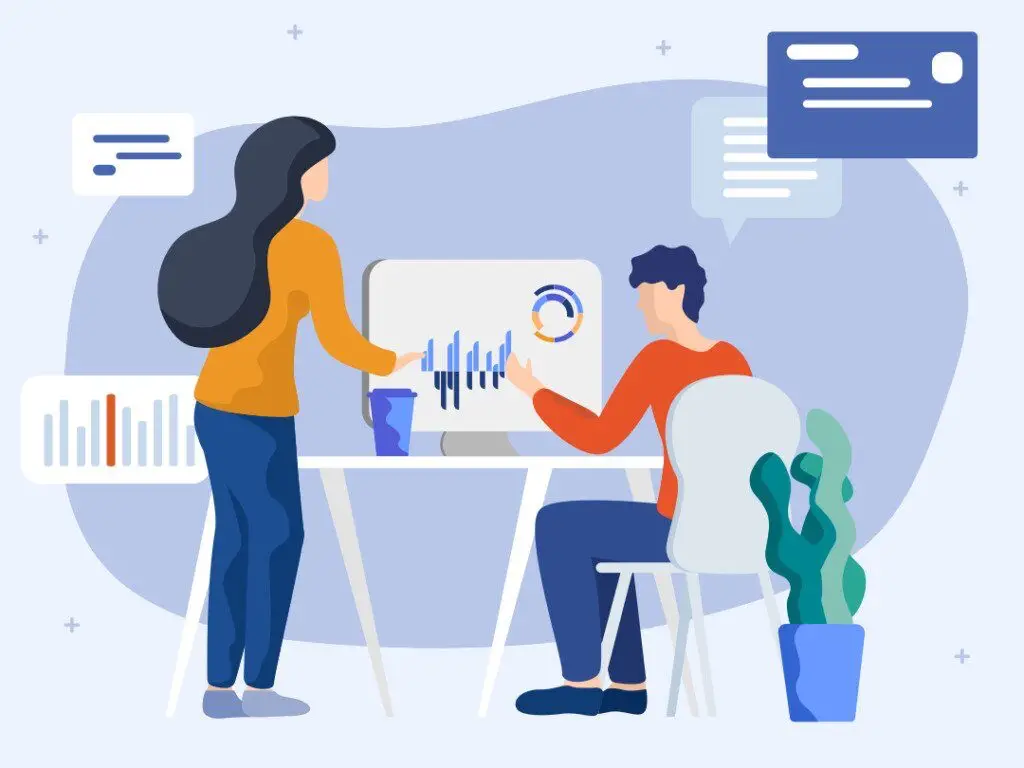 Selecting a remote developer
If you sign a contract with a company providing IT outsourcing services, this issue is transferred to its area of responsibility and ceases to be the customer's problem.
Signing a contract for outsourcing services: step-by-step instructions
Before signing a contract with your future remote developer, we recommend following step-by-step instructions:
Clearly state all the requirements
The first thing you need to do when searching for outsourcers in the IT sphere is to write down the task as clearly and understandable as possible. Outline each point of what you as the customer would like to end up with. Be sure to specify the timing, functional content of the desired product, and so on.
Lay the quality requirements for the project
It is necessary to develop test documentation, a list of data, test cases, and other necessary components that allow you to objectively check the quality of development from the remote developer.
Choose a project management approach
Decide at once who will supervise the project stages.
Ask for a portfolio
The declared skills of a remote developer are great. But a detailed portfolio will give you a more detailed idea of their potential, skills, and practical experience.
Take a look at the feedback
Feedback should also be studied – both about individual freelancers and agencies in general.
Discuss all the details repeatedly
In most cases, you need to repeatedly and clearly set forth to the developers everything that the customer would like to see.
Document the agreement thoroughly
To insure yourself against unpleasant surprises, the contract should be carefully documented. It is also worth supporting it with additional documents. The following documents are most commonly used:
Service Level Agreement (SLA). This is a kind of simplified contact model, which spells out the vendor's responsibilities for delivering the product and the level of service quality;
Schedule of Values (SoV). The document shows the stages of the planned project implementation in time. It is used to evaluate the timely fulfillment of the software developer's responsibilities;
Software Requirements Specification (SRS);
Other documents. The specifics of the customer's business and the peculiarities of the ordered development product directly determine their assortment and content.
Stages of software development by outsourcing
What are the typical stages any software or application goes through during its development?
It consists in organizing the project and detailing all the requirements.
Designing and prototyping. This stage starts after the approval of the specifications and outlines of the ordered product.
Software development. The most time-consuming and labor-intensive stage implies the construction of the appropriate software architecture and solutions, which are needed by the customer.
It's not enough to write working code; you need to make sure that it works clearly and meets the customer's requirements.
Release and maintenance. Using the product reveals new bugs that also need to be fixed.
Things to consider when working with a remote developer
There are many factors that affect success
You will spend extra time managing. Be prepared for the extra time you may need to spend on project management and quality control.
You will have communication problems
Be prepared for some things to get out of hand. Also, make sure you stay in constant communication with remote developers. Find out about updates every day to see if things don't go as planned. This will help with language and time barriers.
You must be clear about the expected results
Make sure you are very clear about your roles and responsibilities. Pay for results, not hours worked. Check-in regularly with the remote developers and if you feel it's not going to work out, end the relationship right away.
You will pay more than you expect
Entrepreneurs often use outsourcing to cut costs. However, you end up spending money one way or another. Either you pay extra fees because of unforeseen complications that arise in the middle of a project, or you put more time into project management than usual.
You have to set up a regular schedule of checks
Working with a remote developer can be difficult because of differences in time zones and physical distance. Make sure you schedule time in advance by creating a regular check-in schedule from day one.
High pay and bonuses can make a big difference
You get some leverage when you are the contractor's main source of income. There are also special benefits in the way they negotiate with you that are worth the extra cost. Pay them as much as they want, even if the amount is large, as long as you get high-quality work. Being stingy will only cause unnecessary tension that can quickly ruin a relationship.
Invest in having a team for the long term, because the work will only get better over time as long as you treat the developers well (and pay them).
Define the goals, expectations, and specific tasks your team will take on
Defining all of this is critical to making sure everyone has the same understanding of the situation and the amount of information about what's going on. This is how your team will get the level of training they need. Once you've trained them, make sure you're on call at all times so that if they have questions, you can answer them before anything happens.