A knowledge base is one of those things that you will find on every reputable website. The feature to find all the information as a visitor without relying on customer support and all that serves a lot of benefits.
At the same time, a knowledge base is something that employees use a reference to ensure that they are on the same page.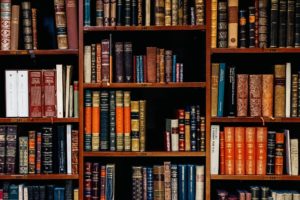 As you can probably guess, there are a few different ways to develop a knowledge base. According to this open source knowledge base guide by HeroThemes, an open-source knowledge base is a superior version to SaaS platforms.
Defining the Open-Source Software
Not everyone has the knowledge about open-source software so before we get into the topic of why everyone should choose it, here is a quick rundown of the definition.
Open source is just like the name suggests. Developers who create this type of software allow public access to the code. This encourages upgrades, fixes, tweaks, etc. from everyone with the right skillset.
WordPress is a perfect example of open-source software. Almost everyone is aware of how popular the platform has become recently, and this trend continues to move in the right direction.
The platform is used for making regular websites, forums, blogs, ecommerce stores, and knowledge bases. Oh, and did you know that you can do that for free?
The Advantages
Outside of not costing you anything, unless you are looking for some premium stuff, open-source has plenty of other benefits on top of that. As always, whenever someone has to make a choice between a few options, the advantages and disadvantages are what they look for at first. There are hardly any downsides to using open source, so let us move on to all the good stuff which will help evaporate any doubts if you still have some.
Being in Control
It helps a low knowing that you can control everything and do not have to worry about encountering an obstacle along the way just because of some stupid restriction. You create the rules and decide what to do.
And what about having to pay for something that can increase price unannounced? There will be no way around it unless you want to quit and move on to another software. Random feature changes or removals also does not help in the long run. Finally, those companies have the ability to simply ban you from the platform.
Thus, it is only natural to see so many companies and individuals choosing WordPress and other open-source alternatives. Being your own boss gives peace of mind and allows you to put all the focus on what matters.
Additional Features
SaaS platforms tend to attract beginners because they have only the basics, making it perfect for everyone who is looking for simplicity. That is not necessarily a bad thing, but after a while, these users begin to notice that a lack of certain features makes it difficult to accommodate the needs of their customers.
Sooner or later, open-source becomes inevitable. More features mean more power, customization options, a way to stand out from the competition, and ensuring the best possible experience for everyone involved.
If you were to take a look at how many plugins and widgets WordPress has, do not be surprised if you get overwhelmed. And the list continues to grow constantly.
No Limits
SaaS software developers are in the habit of putting ridiculous restrictions on the lowest-priced plans. They are shooting themselves in the foot by doing so as it is difficult to fathom why anyone would bother trapping themselves to various limitations, like how many different users can use the plan.
Imagine having a team and one of its members not having access. Sounds ridiculous, right? But this happens, more often that one might think.
Once again, open-source knowledge bases come with the option to allow access to everyone.
Affordability
While the free-of-charge feature was already mentioned (except for buying the host, but that one comes with a website anyway), let us take a look at some numbers to get a better grasp on how much you will actually be saving, especially in the long run if you are going to use a knowledge base for many years to come.
On average, you would spend about 1000 dollars per year. Some plans cost as much as 110 or so dollars per month, so you can see how much of a toll it puts on your finances. And even the cheapest options are roughly 80 to 90 dollars per month.
Infinite Scaling
Even if you start as a small business, the status of that is going to change sooner or later. New products, new connections, and, ultimately, new website features will be necessary to continue with the growth.
An open-source knowledge base will let you scale infinitely and do pretty much everything you want.