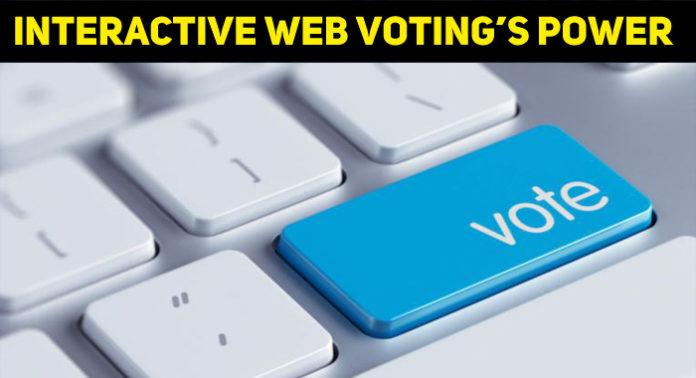 We exist in the Internet era, where anything can be grasped through the hands of the Internet. In that case, it should not come as a surprise when we tell you that online voting is a thing.
And surprisingly enough, it is a convenient tool in today's world. Especially in the business sector, where quick decision-making is a round-clock job, online voting or interactive web voting is rapidly becoming an excellent business tool.
Today, we shall examine why and how interactive web voting is important in today's scenario. Let us get started.
Convenience of location
The first and foremost advantage of opting for interactive web voting is the complete eradication of the location factor. For voting online, your physical presence at the voting booth is not required.
Interactive web voting allows you to vote from wherever you are. With just an internet connection, people from the organization will be able to cast their vote from wherever they are in a few minutes.
The entire hassle of being present at the right time is wiped right off in the precise location. So much more convenient, is it not?
Less hassle
Another advantage of interactive web voting is that you would not need any extra materials or physical infrastructures at all. Think of all the things you would need to prepare to host a physical vote; stationeries, ballots, booths, staff, and other resources and monetary investments.
For interactive online voting, none of these things would be required. This implies that you do not only save your resources, but you do so while saving time and effort while getting the results faster.
Ensures maximum participation
Interactive web voting also observes a boost in participation from the members of the organization. Firstly, the option of being able to vote from anywhere, at any time is a complete bonus.
At the same time, the voters get complete privacy with their voting, which again boosts the participating spirit within the members. In case some members might not be able to participate online, then you anyway have the option of an offline voting system.
Here, you can come up with a hybrid voting system involving both online and offline systems for better efficiency and participation.
Faster and accurate results
Another important and influential factor in interactive web voting is the fact that machines carry it out. This implies that there is no chance of counting errors. Also, as the machine calculates the final results, there can be no influence from human behavior or emotions.
It will provide you with unbiased and true results. And because we are talking about machines here, you will be able to get the results much faster than offline voting.
With the new age already here, taking things up a level is nothing bad. Interactive web voting is a useful and powerful tool for business and large organizations where decisions need to be taken fast for every matter.