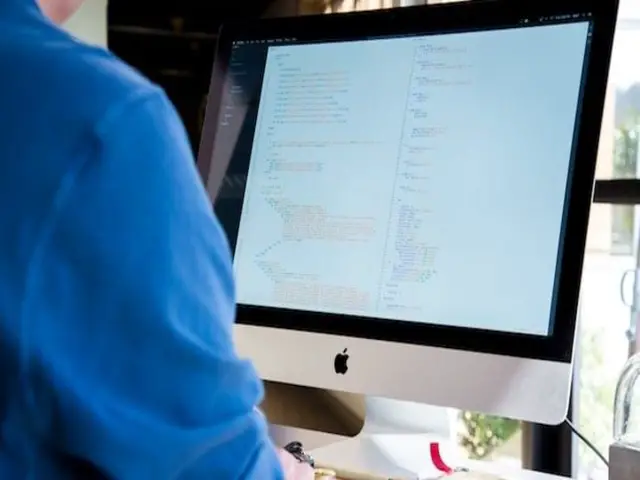 It's been seven years since the last update to ITIL, and the 2011 V3 of ITIL took strides to integrate new concepts into its framework to allow for more dynamic service applications. There's been a huge number of changes since then, including the introduction of new technologies, service philosophies, and approaches to technology in business. To be successfully adopted, the new 2018 framework for ITIL will need to simultaneously be the biggest update to ITIL guidelines in over a decade without radically redesigning the core principles that have made it so ubiquitous throughout the tech industry.
When the latest iteration of ITIL was released in 2011, many popular new concepts and systems were still just barely hitting the scene. DevOps was fresh and the vast majority of companies still operated off the Waterfall method of service management. The need for more consistent service driven by more dedicated software developers and platforms quickly demanded the need for more fluid service management procedures. The new framework will need to meet this demand and successfully integrate dynamic platforms into its use ito maintain relevance among the community. While these platforms don't have to operate in a separate ecosystem from ITIL, to make the framework useful their inclusion needs to be at the forefront of the 2018 release.
Thankfully the 2018 framework for ITIL is largely community driven. Featuring a team of "lead architects" and contributions gathered from workshops held around the world, the ITIL team intends to take feedback from across the industry to construct the new release. While this approach seems like the right way to go about things, care must be taken not to be overwhelmed with ideas from the community. Everyone uses ITIL a little differently, and not every new addition will be able to be used in the latest release. This pseudo crowdsourced approach is still wholly beneficial for the project.
Do we even need ITIL in 2018?
At this point, you might be asking yourself if a new ITIL framework is even needed. A huge number of organizations already use the current 2011 framework as an "a la carte" offering, picking, and choosing what works for them and adapting it to fit other frameworks or their own established procedures. For these groups, a new ITIL framework won't even be relevant. For some, it's already readily apparent that ITIL has outlived its usefulness for their development and service purposes, and they're perfectly happy getting by on more modern ITIL alternatives.
This is probably the biggest reason why a new ITIL update is so badly needed in 2018. The bottom line is that a unifying framework that meshes with modern ITSM concepts is a critical part of making the technology industry work. Being able to point to a solid backbone and say "this is what works, let's use some of this" is incredibly useful for both updating or creating a new service management policy.
It's for this reason that the new 2018 ITIL update needs to hit all the right notes to be useful for business. Being able to work alongside other concepts and platforms like DevOps and Agile will be critical to its success. As long as the new update can work with concepts popularized in recent years, the update should find a place in modern IT service level management.
Just one thing…
There is one big hurdle facing the newest release of the ITIL framework: continuous and fluid development. This is something that traditional ITIL concepts have been very poor at addressing. When ITIL was first developed, nearly 30 years ago, almost all software development was slow and ponderous. The change was the primary cause of failure, and this necessitated strict change control and management in the IT industry. These days it's almost the complete opposite for most organizations. Constantly changing technology requires updates, service, and replacements on a continuous basis. This core change requires a completely new approach to both change management and applying service concepts to ITIL. Modern IT has already begun supporting continuous changes within the technology ecosystem, and for ITIL to be apply to modern organizations, it's going to need to do the same.
The most effective way for ITIL to handle this is by taking a multi-level approach to its management model. The introduction of multiple service providers for various services and infrastructure will demand a more flexible and fluid approach to management models in 2018. Most businesses already do this without even realizing it, and it's these kinds of adjustments that ITIL's 2018 release will need to integrate to be useful to modern-day IT.
Cloud services represent one of the biggest changes since the last release of ITIL. Infrastructure and software that was typically handled in-house by most organizations could now be spread across multiple vendors, each requiring their unique management structures. These services complicate traditional CMDBs that are so core to the current iteration of ITIL.
This is the key behind the 2018 release of ITIL.
The Crux of ITIL 2018's Success
The latest iteration of ITIL will need to successfully address and provide a working model for these constantly changing systems. It's a technical challenge for the community behind the framework but not an insurmountable one. Taking advantage of other existing platforms and methodologies will allow the latest release of ITIL to flourish and stay relevant for many years to come. Axelos couldn't have picked a better year to introduce their refresh to ITIL as 2018 represents a point in the service industry where the framework for the next decade could be successfully laid out. The entire concept behind today's IT industry is adaptation and rapid change; carefully addressing these two concepts with ITIL 2018 will enable it to remain relevant for many years to come.
The 2018 release of the ITIL framework is uniquely poised to have a big impact on the technology world. Through the use of community interaction and feedback, the inclusion of modern-day adaptable platforms, and careful consideration of incoming future technologies, ITIL 2018 can potentially bring us a new, more comprehensive set of guidelines to shape the future of service management in the IT industry.