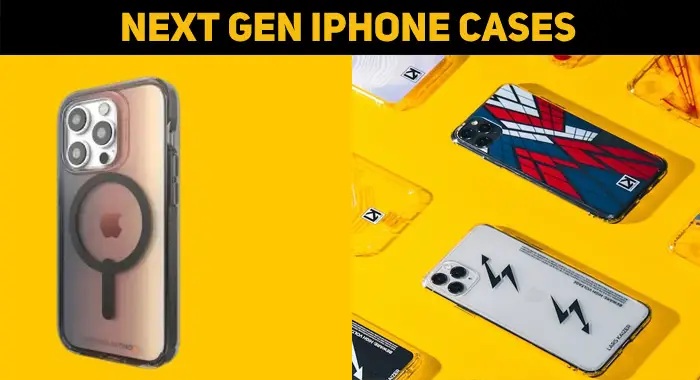 It seems impossible to imagine life without a mobile cell phone. We take them everywhere we go. They hold our entire life on it: contact details for our nearest and dearest, social media access, banking, emails, dating, work, healthcare apps, and photos. It's not an exaggeration to say they're a necessity at this point.
And when something is that important and integral to our lives, it's a priority to protect it at all costs. A phone case is no longer a mere accessory; it's a requirement.
But with so many choices, how do you choose? Don't worry; we've got you covered. Read on to find out which you should trust to guard your life – sorry, phone – with and the features to look for in the next generation of phone cases.
Brief History
It might be hard to believe now, but a phone case was an abstract thought before the iPhone was even a concept. Let alone cases specific to particular phones, like iPhone 14 cases! The first mobile phones were so sturdy they didn't need one.
In fact, the old Nokias lovingly referred to as a 'brick' are a case in point. They were solid, chunky, and nearly indestructible! If you did have a case for your phone, it was purely for decoration.
It was when phones became more advanced that cases became a requirement. They became thinner, more delicate, and far more susceptible to damage. We all had that one friend who was constantly walking about with an iPhone with a cracked screen—how times change!
Must-Have Specifications
Nowadays, it's not just phones themselves that have advanced. It's the cases, too. That's precisely why it's essential to shop around and make sure the case you're buying is top of the range. For iPhone users, there's one thing they should not compromise on: MagSafe compatibility.
MagSafe is the feature introduced by Apple to allow for fast and wireless charging. Ensuring your iPhone 14 case is compatible with this is paramount if you want to take advantage of this hugely convenient feature!
Ensuring Sustainability
The other thing to bear in mind when shopping for a case is the sustainability of the product you are buying. With climate change such an important issue of our time, it's vital to ensure you're buying sustainably.
So, what are the features to look out for that support sustainability?
The materials used to make the case are at least 50% recycled
No toxic chemicals used
And as an additional benefit, look out for businesses committed to giving back with donations to environmental causes!
The Future of iPhone 14 Cases
A phone case is essential to protect your phone from damage while also looking very cool doing so! As you shop, you want to choose the right phone case for you. Look for one that fits the needs of your phone without compromising its usability or your commitment to environmental sustainability. The next generation of phone cases is here, combining protection, convenience, and ethical use all in one neat package.