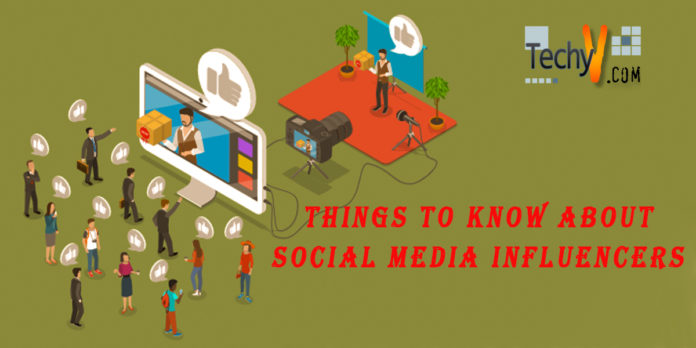 Have you noticed that your brand's follower count on social media has stayed stagnant for way too long?
Are you concerned that your current marketing strategy just is not getting the word out about your awesome products to you target market..?
Would you like to have more of a presence on social media, but lack both the time and the skillset to make it happen?
If you answerd "Yes" to any of these question then working with social media influencers might be the right choice for your company.
But what exactly are these media influencers, and what do you need to know to create an effective partnership with one?
What Are Social Media Influencers?
First, let's define influential users on social media — called "influencers" for short.
These are people on popular social media platforms (primarily Instagram) that have a large following and a certain amount of — you guessed it — influence over what the "next big thing" will be in their niche. They're excellent at creating engaging visual and video content, they know how to make the most of hashtags, and they make a lot of money off of "sponsored" content.
Sponsored content is a partnership with a brand where media influencers create natural-looking content of them using a product or reviewing your company.
Media influencers don't just help you to grow your follower count and make more sales now and in the future.
The actually increase the sense of trust that your market has in your brand, because someone who's opinion they already value is vouching for your company online.
They also establish you as a leader in your industry. After all, if one of the most in-the-know people within your niche already knows all about your brands and loves their products, you have to be pretty good at what you do!
Best of all, you're marketing to people who you already know are going to be interested in your product because they're following a relevant influencer.
And speaking of relevant.
They Must be Relevant to Your Brand
When you first start looking into social media influencers that will promote your brand, it's only natural for you to look for those with the highest possible follower count.
After all, more followers mean more eyes on your company, right?
Not necessarily.
After all, a person could have tens of thousands of followers, but only about 100 of them could actual be interested in the products or services your brand offers. We've all had the experience of being in a store that sells nothing we need or want — and even the best salesperson in the world couldn't convince you to buy something there, right?
The same goes for influencer marketing.
It's much more important to pick an influencer that's relevant to your brand and whose follow count consists mainly of your target market.
After all, making a sale to 50% of 500 people is much better than making a sale to just 2% of someone with 6,000.
It makes influencer marketing one of the most cost-effective marketing strategies around. According to the article, "The Fool-Proof Guide To Social Media Influencer Marketing," many influencer marketing campaigns earn over $6 for every $1 spent.
They Must Disclose Your Relationship
In the past, influencers could casually post about a product or company they liked and make it look like they just "discovered" it on their own.
However, due to recent changes in the law, influencers must now disclose whenever the content and the post is sponsor by a company.
In other words?
If you're trying to get an influencer to randomly post about your brand, it's not going to happen. Don't worry, though. Influencers also have their own brand to protect, so they'll likely only choose to work with companies that share their values and offer high-quality products.
So, disclosing the fact that a post is sponsor doesn't anger or annoy their followers.
They Don't Always Want Cash
It is true that the majority of influencers will want to be paid in cash for promoting your brand on their social media accounts.
You might be surprised by just how much money some of the top influencers can make off of a single post!
However, especially if the influencer has a small but niche following, they may be interested in promoting your content in exchange for free goods or services. Often, they'll want to try out what your brand has to offer anyway because it's relevant to their interests.
Especially if you're a bit shorter on cash than you'd like, reach out to influencers and see if they're open to another arrangement.
Unsure to the best way to reach out to a digital influencer? Try using these email templates to get started.
Is Working with Social Media Influencers Right for Your Brand?
Now that you have a stronger understanding of what social media influencers do and how they can boost your brand's reputation, it's time to decide if now is the right time to form a partnership with one.
Above all, focus on choosing the influencer with the most access to your target market — which isn't always the one with the highest follower count.
Perhaps you're still in the brand-building phase of your business and want to learn more about how a great logo design can help you to stand out. Maybe you're curious about how to research hashtags, turn on location tagging, or even need a crash course in Instagram's story feature.
No matter what you want to learn to do on social media, our blog is here to help make it easy.
Bookmark our site today and get daily advice about how to make your mark on social media.