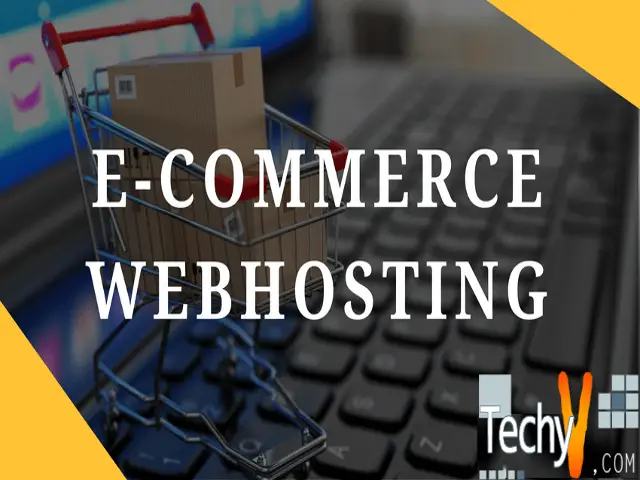 In 2019, the total value of paying for some goods or services on the Internet was 4.1 trillion USD. The 2020 predictions indicate that we can expect further growth of 14% compared to 2019, which is 4.7 trillion USD. On top of that, an equally dynamic, if not more aggressive, growth is expected in the coming years.
E-commerce is the market's largest segment, having a total transaction value of 3.7 trillion USD in 2020. These indicators, logically, lead entrepreneurs, especially small and medium-sized enterprises, to the conclusion that the time has come to launch their Internet sales. And there's more than enough room for all the "players". People simply love to make online purchases from the coziness of their homes and by using computers and smartphones.
The Role of Hosting in Making Decisions When Starting an E-Commerce Business
There are several decisions that you need to make when starting an e-commerce business. The first decision you need to make, of course, after deciding what you want to sell online, is to choose a good, easy-to-remember, business name. Then, you need to secure a domain name for your website, set up the Internet shop, and register your business. This leads us to, probably, the most important decision: to choose a reliable and secure system for online authorization of payment cards and other forms of internet payments.
In addition to your business account, you also need to open a flow account for the needs of your Internet business. Other important elements of the e-commerce business are delivery service, online customer support, updated inventory, mobile app, SSL certificate, and quality hosting.
When it comes to a hosting solution for your e-commerce website, you can hardly afford the glitches because, for e-commerce business, the website is the basis for the functioning of all business operations and the main point of customers' contact with your brand.
The downtime of your e-commerce website isn't your only concern. On one hand, the internet is a wonderful place for promoting your business but on the other hand, as an e-commerce owner, you might face attempts of taking down your website by some companies due to copyright infringements on the products you sell.
In case this happens to you, seek solutions for such a problem on this link. DMCA ignored hosting providers exist to reject takedown notices for violating copyright law (DMCA). Copyright is actually quite a slippery terrain for e-commerce because DMCA protects "original works of authorship including literary, dramatic, musical, and artistic works, such as poetry, novels, movies, songs, computer software, and architecture." And many of these are offered by e-commerce websites. Although similarities with the copyrighted material can be found on some e-commerce website, it doesn't necessarily mean it was stolen and simply placed there.
It's extremely important that you choose reliable hosting and provide the best possible online shopping experience. However, due to the lack of the right information, e-commerce business owners often make the wrong decisions that cost them money as well as their reputation. It's true that you learn from mistakes, but isn't it always better to learn from the mistakes of others?
What Mistakes Are Most Commonly Made When Choosing E-Commerce Hosting?
Let us draw your attention to the most common mistakes from the e-commerce world regarding hosting and how to avoid them.
1) Lack Of Understanding Of The Differences Between Multiple Hosting Solutions
As with any product or service, there are multiple levels or ranks of hosting. However, only the one that really suits your needs is the right choice. Business owners can make the mistake of choosing a hosting company, most often out of a desire to avoid unnecessary costs. Over time, cheap may turn out to be more expensive because inadequate hosting can cause great harm and unplanned costs. Also, reckless decisions to allocate all resources to a single server can be a big problem if such a server stops working. So, there must be an additional server within the data center on which the data is replicated and which plays a key role in the backup.
It should be understood that e-commerce companies are facing serious IT challenges due to the high number of visits and transactions performed directly through the website. If the infrastructure isn't tailored to provide high security, stability, and constant availability under such a burden of business, there's a real possibility that server crashes and downtime will result in a waste of money.
How To Overcome This Mistake?
You need to find a reliable hosting partner to analyze the overall costs and business needs, thus eliminating later problems. The solution must reflect a balance between business, financial and infrastructure needs. At the same time, it should be borne in mind that a proper and high-quality hosting solution of high performance isn't inevitably an expensive one.
2) Insisting On Having The Infrastructure Within The Company
Driven by the logic that physical proximity to infrastructure also means better control and lower costs, e-commerce owners tend to keep the entire hosting system under their company roof, even though they don't have a highly skilled team to look after the system. However, this kind of thinking isn't proper. Externalizing infrastructure is a very cost-effective solution that doesn't only unburden business operations and employees, but also provides expert support 24/7. If you have a team that isn't experienced enough when it comes to user experience or website speed, some of the problems can be phantom-like and go on for a long time, causing damage quietly somewhere in the background.
The worst-case scenario involves the unavailability of the site or security vulnerabilities. When it comes to the protection of sensitive data that are necessarily shared when shopping online, no e-commerce brand wants to leave even a grain of doubt at the user and leave room for assuming that the data may not be completely secure.
How To Overcome This Mistake?
A trusted hosting provider means an expert team that is able to map in advance the glitches that can arise from a client's unscrupulous behavior and to create a system environment that minimizes potential damage and maximizes recovery speed.
3) Poor Communication Among Project Participants  
By far the biggest problem when it comes to business cooperation is poor communication between all parties involved. In the context of hosting, there are 3 sides: the provider, the client itself, and the client's IT team. This automatically means that for each individual problem, there are 3 different perspectives that are often conflicting, creating the danger of eventually making bad compromises and reaching an agreement on a solution that is risky or inadequate. Responsible and professional hosting partners don't allow the implementation of a system that isn't a good choice for the specific case but find a way to communicate all the benefits in the right way, as well as to clearly present the dangers and risks.
How To Overcome This Mistake?
When you have an expert partner who knows how to optimize the infrastructure and enable a more stable, faster and better system operation, you're actually enabling the carefree running of your business. Consultation on potential issues is always available to you, the system is constantly monitored, while excellent system scalability offers a realistic option to easily add resources, whether it's servers, processor, memory, or storage.