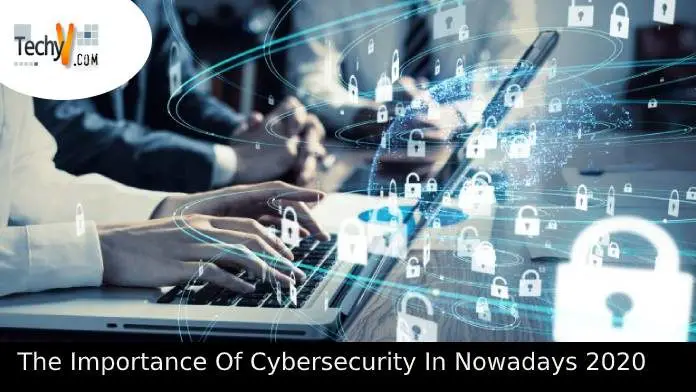 Cybersecurity has become a concern for many organizations all of a sudden. Back then, it was only a primary concern for the techies. The majority of corporate leaders beheld it as a duty and responsibility for their IT department. They did not bother responding to the question, 'Why is computer security important?' Additionally, many individuals perceived that as long as the appropriate firewalls, encryption tools, and antivirus packages were in order, they could leave information security to the professionals and concentrate on the other innumerable elements of running an organization. Without any presumptions, cybersecurity is something that you nor anyone else can ignore. Data breaches and hacks affect companies of all sizes. Hence, if you do not fret about information security, then you should.
Today, we live in a world that incorporates various technological advancements. Broadband speeds have been increasing at a remarkable rate thereby making it easier for companies and people to do a lot online. However, most companies ignore things like emails that are available on most devices, accessible databases, and easy online document sharing. As a business owner or manager, it is crucial that you better comprehend the importance of information security in business and this article strives to elaborate more on that.
Cybersecurity, what is it?
Before delving deep into the significance of cybersecurity, you need to know what it is. Cybersecurity is the act of protecting internet-connected systems like data, hardware, and software from cyber-threats. Various organizations and people utilize it to inhibit unauthorized users from accessing data and information from their data centers. So, why is cybersecurity important?
Well, Daniel Schultz, a security engineer who cooperates with customessayorder.com states that cybersecurity is fundamental because it incorporates everything that relates to protecting sensitive data, protected health information, intellectual property, and governmental or organization information systems from attempted theft and damage by lawbreakers and adversaries.
The upsurge of cybercrime
The increase in the extensive utilization of technology has brought with it an upsurge in cybercrime. Information theft is not only the most affluent but also the fastest-growing part of cybercrime. The possibilities have been increasing in an exponential manner for hackers along with the impending rewards. At the end of a particular scale, you may have someone looking forward to a modest remuneration from releasing some ransomware on one computer. On the other end of the scale, there are 'state-sponsored' hackers who switch to cybercrime as a means of war perceiving it to be cheap, fast and easy in comparison to traditional conflict.
Identity theft is not the only thing that hackers are after. Cyber-attacks can compromise data integrity thereby breeding distrust in a company or government. Furthermore, cybercriminals are becoming more erudite and urbane, altering their targets, how they affect firms, and the techniques they use to attack various security systems.
Now that cybercrime is permeating every facet of the society, it exhibits the importance of cybersecurity.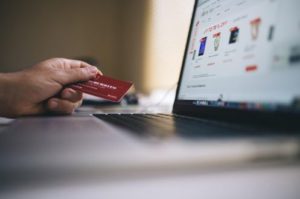 Why are businesses targeted by cybersecurity hackers?
In recent years, there have been numerous data breaches and hacks that make it easier to produce a list of household brand names and firms that are affected. Businesses and organizations have and are becoming tempting targets for hackers. If hackers can access the personal details of a firm's employees, they can sell it on the dark web. This is a segment of the internet that people can only reach utilizing special software. The dark web is not government-regulated, hence it poses as a black market that people use to sell or share things that are illegal or most governments in the world take a dim view of it.
Blake Pittman, a security auditor who cooperates with Edu Jungles reports that the primary target for cybersecurity hackers are financial institutions such as investment companies, credit unions, brokerage firms, mortgage companies, savings and loan associations, and insurance companies among others. Moreover, it is integral to note that cybercriminals do not only target larger organizations. Small as well as medium-sized corporations are also major targets for hackers.
Endless statistics
Gathering information about cybercrime is easy and it can be used to shock and surprise many individuals as well as prove resilient reasons for it. It is okay to wonder if people are a little pacific to them or that the absolute scale of numbers makes it difficult for them to accept it.
Cybercrime is quite expensive. The global cost estimation for cybercrime in 2017 was around $600 billion. The number increases each year, and pundits suggest that it will cost around $6 trillion per year come 2021. However, it is better to concentrate on the statistics about cybersecurity that pertain to you and your business. Various firms experience data or network compromise. If you are on the verge of experiencing a cybersecurity attack, do not ignore it because it happens to many people and presume it could not happen to you. Or, you can consider how much it will cost you when you experience a cyber-attack.
How to protect your company from cybercrime
Bearing all this in mind, don't you think that you need to protect your company from cyber-attacks? Well, if you do, consider the following;
Be informed
It is not fair or realistic to expect your IT department to alleviate every information security risk. Most information security threats originate from exploits to internet browsers, social engineering, and user error among other things. Cybersecurity is something you need to take keen notice of since the majority of incidents happen due to ignorance. So, be informed.
Get insurance
The cybersecurity insurance market has been booming for the past few years and it is something that all corporations need to think about regardless of their sizes. Cybersecurity insurance involves more than protection against financial risks. If your firm experiences a data breach, there is a lot of damage to contain and this is where your insurance can help you out.
Consider backup and recovery
If ransomware hits your company after every minute or two, consider getting backup and recovery. Failure to do so causes annoyance and disruption. However, if you do, you will not need to pay the cybercriminals any money.
Nevertheless, if you are reading this article because you want to write an article about cybersecurity, do not fret much about it as you can get help from write my essay uk.
In conclusion, cybersecurity is a subject that not many people are familiar with. Nonetheless, it is a blatant personal and national security problem. Thus, if you are running a business firm, you not only need to know what it is but also its significance. Lucky for you, this article elaborates more on what cybersecurity is as well as the importance of information security.