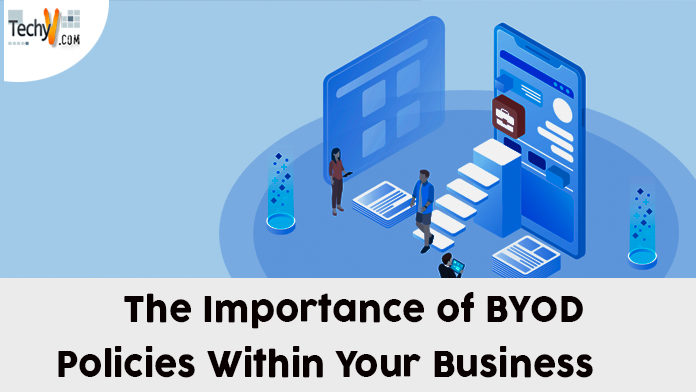 The modern workplace has started to change as more and more new and high-tech devices are making their way to our workplace daily. One of the top reasons to include so many new devices in our workplace is to enhance our level of productivity and to expand the horizon of the type of work we do daily. Additionally, mobile devices make work quite flexible.
With the use of these devices, employees can work from anywhere in the globe, anytime. Thanks to cloud computing and data storage, accessing records and data from every nook and corner of the world is possible. In that light, for many business houses, a bring-your-own-device (BYOD) policy may be essential. As per a recent study, 39 percent of business houses have their own BYOD policy, and the numbers are growing!
Thus it has become crucial to find out the importance of a(BYOD) policy
BYOD policy- and its importance
The BYOD trend has paved the way for multiple opportunities for businesses. Additionally, it has also posed some substantial challenges that business houses must overcome. But the importance of an effective BYOD policy cannot be ignored.
Reduction in the device cost of the company
As soon as a business house allows employees to use their own device for running the company operations, the company cost reduces. Additionally, maintenance and company asset management costs also go down.
Enhanced productivity achieved
As a rule of thumb, people are quite productive and motivated to work when they are familiar with the device that they are using. In the current age of digitization, mobile phones and tablets are quite personal. Individuals keep them quite close, and they have become our constant companions.
When a company allows a BYOD policy, it gives the employees the chance to work on the device they are comfortable with. Thus, their motivation and productivity enhance automatically. This also boosts up their zeal to work on onsite projects.
BYOD and the job benefits that it offers
As per many, IT managed services, BYOD is a perk. Having a BYOD policy in your organization shows that your business is technologically advanced, progressive, and keeping in touch with the trends in the business world.
Many companies even choose to reimburse their employees for using their own devices, and this is viewed as a perk by many. Multiple SMBs save up by reimbursing their employees and by not owning the devices. Obviously, owing and maintenance costs don't bear down on the company, thereby resulting in an arrangement that works out for both the employers and employees.
Enhanced company loyalty
With a BYOD policy in place, employees feel loyal towards the company that gives them the scope to be in charge of their work. The productivity levels of employees increase when they feel empowered by the BYOD policy. This pays a double benefit as it helps in the employee retention program as well.
So, if you do not have a BYOD policy in place, it might be the right time to get one! The business world is changing, and you got to change with it to be on the top.