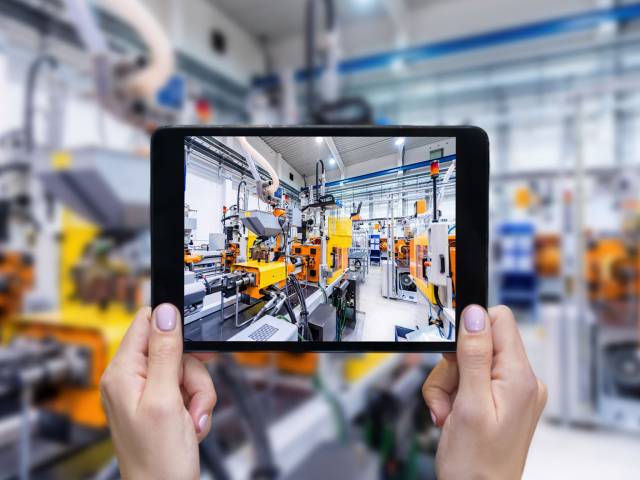 As the Physicist, Albert Einstein once quoted, "It has become appallingly obvious that our technology has exceeded our humanity." With the rate technology is developing, man has built robots, which are building other robots that will, in turn, build the product. Are we doomed or should we embrace technology?
Artificial Intelligence has abruptly taken over technology in manufacturing industries and is arousing cause of alarm to human skills relevance. However, there are some key impacts, which should be considered regardless of these evaluations.
Economy
New technology in manufacturing affects the economy in quantitative and qualitative productivity. Quantitative involves modified, faster and better production of products at lower costs. In turn, this meets demands and increases profits and wages hence boosting the economy.
The qualitative part, however, may hinder economic progress due to the high-cost maintenance of this technological equipment. Other factors affecting the economy are the job cuts made by machines by replacing people. For the retired, enjoy being on the sidelines.
The Industrial Revolution is now re-revolutionized by self-operating machines. Food processing, textile factories, pharmaceutical plants etc are now high tech and more productive hence massive economic growth.
Improved products
The use of Computerized Maintenance Management Systems (CMMS) is the trend today. Approximately 90% of modern products are computerized to perform a function, produce an effect, provide assistance or build something.
From household appliances like plasma TVs, washing machines, microwave ovens, air conditioners etc to different types of gadgets. Smartphones, video consoles, smart watches, GPS, laptops, tablets and the list goes on and on.
IoT solutions for manufacturing has enabled factories, manufacturing plants to be more efficient. They produce more faultless products with high durability. Some disadvantages, however, of this appliances and gadgets are maintenance and cost repairs.
Other than the fact that cars are now built from scratch by robots, it is projected that in the year 2020 they will be self-driving. IoT is giving brains to these gadgets and machines, connecting and allowing them to talk to each other using code.
Agriculture
The upgrade of irrigation systems from manual to advanced makes farming fashionable thanks to technology. Larger scale farmers opt for highly advanced systems like the Center Pivot irrigation sprinkling system, which works with progressive linear actuators.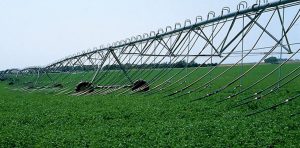 The excruciating part of using this technology is that many farmers cannot afford this type of luxury. Maintenance costs prove to be expensive in regards to fuel and spare parts.
Solar panels, however, cancel out some of these mishaps. They substitute electricity and act as a source of energy. Not only are this water pumps controlled by the solar panels but also electric fences and lights. The use of solar panels replaces diesel generators, which pollute the air and they are environment-friendly.
Cultivation has diversely grown with technology. The Flintstone age ox-driven carts and hideous hand tools are all done and dusted with. Cultivation ploughs which operate on hydraulics, are mounted on tractors and used instead.
Healthcare
The field of medicine just like other fields has evolved over time and especially with technology. From drugs, surgical equipment, machines to medical data storage just to mention a few.
In ancient days, African elders would cut a patient's head open without anesthesia to diagnose. Developed machines like the MRIs use magnetic fields and radio waves to peep through the brain solving these atrocious acts.
Drugs and medical equipment have had their own boosts too. This is acknowledged by technology's better industries for manufacture, better resources and sophisticated measures of research.
Medical data and records alike are stored digitally using EHRs, Electronic Health Records. This has eliminated the use of paper records. Diagnosis and treatments, previous prescriptions, billing of patients are now recorded digitally.
Transport systems
Our ancestors probably rejoiced and made merry with the invention of the wheel during the Bronze Age. This probably made them hold their heads high traveling at 5km/hr. imagine what expressions they would give when they saw bullet speed trains. Yes, magnetically levitated trains, better known as Maglev's, floating with speeds of up to 603 km/hr.

Be it above air or beneath the oceans and the seas, technology has futurized transport systems. From Boeing airbuses to shark-shaped submarines people can travel faster and safer.
Unmanned Ariel Vehicles, better known as drones are used to gather information from risky conflicted areas. It's safe to say, they provide sightseeing transportation without an individual being actually on board.
Quite interestingly, space tourism is now a trend. For the fortunate wealthy folks, they can now splash some money to visit space for recreational, leisure or business purposes.
Technology and manufacturing synchronized effortlessly starting way back in the beginning. They are symbiotic to each other because with better technology comes better manufacturing and vice versa. We are living in an era where manufacturing is better quality wise, faster and more efficient thanks to technology. "Work smarter not harder."