Due to modernization, the way of communication between the people has changed. With the use of an electronic system, people can communicate with each other. The advancement of technology has expanded the number of opportunities for people in search of a job. Employees can work from their home and contact their office using electronic devices. Working flexible has given the employees an advantage of balancing their personal life with work life. People opting to telecommute can spend enough time with their families. The stress decreases as they have flexible to serve their work-related duties.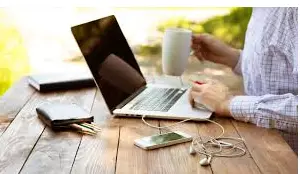 Benefits to employers and employees
Increase in productivity: People having flexible hours can prove to be productive. They complete the given tasks effectively and efficiently. The chances for a day/week off are less. Another reason could be that people like being in control and when that take place, people are happy and healthy.
Eco-friendly: When people stay at their place and avoid commuting, the chances for pollution-free environment increases. With diminishing use of vehicles, the greenhouse effect might decrease too. If more and more people choose to work remotely, this will be useful in the long run.
Cost-effective: Employers can save their money if they are telecommuting over actual jobs. Hiring and training are extremely expensive and can take plenty of time. In order to save money, telecommuting can be the best choice.
Retain employees: There are times when indispensable employees have to leave due to personal reasons (e.g., shifting of their home). With telecommuting, it would be still possible for those employees to work for the company.
Job satisfaction: Many people don't want to go to work and are willing to work from home. This can help them to work as well as do other things (for e.g. spending more time with family or partying). Flexible hours have proven to be satisfactory to people wanting to live the best of both worlds.
Financial efficiency: This is one of the main advantages for the employers. Part of the salary is used for travel expenses. It is captivated for the job-seekers as they won't have to waste their money on commuting and can keep their pockets full.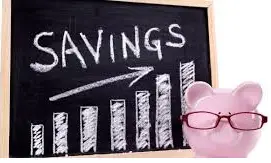 Online data centers: Due to the expanding use of online data centers is the reason for companies more welcoming to telecommuting. This way the employers can keep their sensitive data confidential as the employees do not have access to the information. Also, online data can store the data without spending a huge amount of money.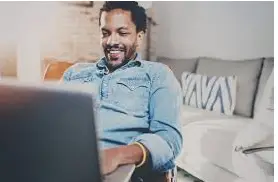 Avoid disputes: Different people have different behaviors. And sometimes it gets difficult to handle human resource's relation. With people working from their home can be beneficial as the employer doesn't have to come across any sort of disputes. And as for the employees, they can work peacefully without people prying on them.
Telecommuting is very advantageous. That time is not too far away when the majority of the workers will be telecommuting. It will be very beneficial to use the available resources effectively.