How Virtual Reality Will Reshape Gambling
There was a time when the concept of betting outside of a casino seemed extremely unrealistic and fanciful, especially in the United States. Betting was strictly limited to casinos in various states unless you were in a place such as Atlantic City or Las Vegas.
The internet and improvement in computer technology meant that online casinos and sportsbooks eventually became very popular. With the explosion in popularity of online casino slots and other games, more and more people in the U.S. are now playing their favorite casino games or betting on sports events using their smartphones, tablet, or computer.
Now it appears the next step in this evolution may be on the way. Virtual reality headsets have existed for several years, but games are beginning to come out for these devices at a breakneck pace over the past 12 to 24 months.
Below is an explanation of how virtual reality may represent the future of gambling on casino games and sports events in the U.S. and around the world.
The Current State of Gambling in VR
At present, there are very few experiences in virtual reality for gamblers. Even though there are countless online casinos you can access from computers and smartphones, there are no real casinos that you can play in a virtual reality environment.
There are, however, a few games such as PokerStars VR that are becoming popular on VR headsets. These games are still in their infancy, which means that new features are likely to be added in the coming months to make the experience more immersive.
What the Future Holds
The latest news with respect to gambling and virtual reality is that MGM Resorts International, one of the biggest names in the casino world, is set to enter the metaverse.
Given that the metaverse is a concept created by Meta owner Mark Zuckerberg, and the company is also behind the Oculus Quest headsets that are taking VR by storm, there is every reason to believe that VR gambling experiences are coming in the near future.
Joining the metaverse would mean that MGM can offer virtual services and goods to people who want to enjoy those experiences. Even though having a virtual casino is a long way away and may be subject to laws in particular states, the future does appear promising.
Bringing the Thrill of Casinos to Your Home
The magic of gambling in virtual reality is that it makes the experience entirely different from sitting in front of a screen or staring at your phone. While playing online casino games is fun, you are still only staring at pixels on your screen.
What virtual reality does is take those pixels and make them lifelike. The moment you put on a VR headset and start playing a game, you feel as if you are in that environment. The same experience will soon be true for casino enthusiasts, as they will be able to enjoy their favorite games as if they are in a real-life casino along with other players.
Whether you enjoy playing roulette, blackjack, poker, or other games, you will be in the thick of the action. Imagine being able to lift up your poker cards, throw them across the table, and fold during a game. Or the feeling of revealing that you have the best cards at the end of a long round.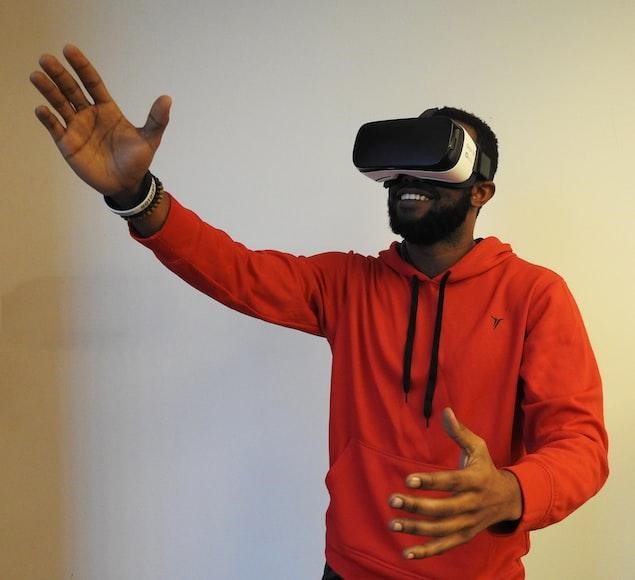 Experience Casinos in a New Way
Anyone who wants to sample what it would be like to step foot into a virtual casino can already do so. If you own a virtual reality headset, such as the Meta Quest 2, you can check out the few gambling games that are already available.
Such games may not allow you to use real money as yet, but you can already experience the thrill of sitting at a virtual table next to other players and placing bets. Eventually, you will be able to put real money into a betting account and have similar experiences.
While VR may never take the place of being in a real casino, it will bring the experience to millions of people who may find the idea of sitting in a casino while they are at home much more convenient and appealing.