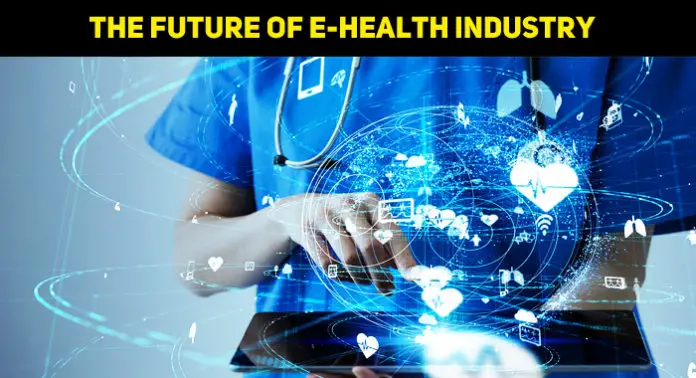 With COVID-19, healthcare has now risen to the forefront of society's facets, be it the market, the government, and technology. To combat such threats, we rely on technology and the numerous tools that it offers. Thanks to technology that we have now, which is accessible to better wearable medical devices that can keep track of your vital signs in real-time, artificial intelligence, cryptocurrencies and blockchains, and services such as custom medical software that pivotal companies like Redwerk offer.
This article will tackle the aforementioned trends and technologies. Sit back and enjoy!
WEARABLE MEDICAL DEVICES
The digital transformation has shaped the healthcare landscape into one that extends far beyond hospitals and clinics' confines. One such method by which companies can do this is through wearable medical devices.
Before, most people would only go to the doctor for an annual check-up or the odd visit when something goes wrong. Now, however, prevention has become the name of the game. As such, wearable devices that can monitor patients' key vital signs are now becoming increasingly prevalent.
Most patients used to be content with doing a physical checkup once a year and then seeing their doctors when something goes wrong. On the other hand, patients are focusing more on prevention and maintenance in the digital age and they are demanding more information about their health.
Consequently, healthcare companies are taking preventative measures by investing in wearable technology devices that can provide real-time monitoring of high-risk patients to predict the odds of a serious health incident.
There are several key benefits to wearable medical devices:
The medical technique offers patients a feeling of control in maintaining their fitness, which personalizes the healthcare experience.
Data from wearable sensors will help insurers to assess a patient's risk of disease more accurately.
People who take proactive efforts to ensure their well-being may get reduced insurance rates subject to their insurance companies policies.
Some medical gadgets, such as fitness watches, enable consumers to set competitive targets for themselves in activity, diet, and nutrition.
ARTIFICIAL INTELLIGENCE
Artificial intelligence (AI) in healthcare is much more than a digitalization movement. Businesses are keen on spending millions on AI because it marks the pinnacle of medical advancement. By 2025, the demand for AI-powered healthcare tools is estimated to top $34 billion, implying that this technology would influence nearly any industry aspect.
In 2020 and 2021, this development has already gained a lot of promise for developing healthcare infrastructure. Artificial intelligence with human-like information processing and decision-making opens up a world of possibilities. Diagnosis accuracy, speed, and performance can all be improved with this technology.
Early intervention is possible, thanks to AI-driven analytics, which will help healthcare providers determine the best solution for a particular patient. Drug discovery can be advanced by progressing the quest for chemical and biological associations using machine learning algorithms. This will expedite the introduction of new medicines to the market.
Precision medicine, diagnostic imaging, drug discovery, and biotechnology are fields where AI's true strength can be used. Patients of cancer, for example, used to have one-size-fits-all therapies that had high rates of failure. These patients now have access to customized treatments tailored to their genetic structure and lifestyle, thanks to AI's advanced machine learning.
Additionally, AI-powered computer software in oncology can study thousands of pathology photographs of different cancers to make exact assessments and forecast the best anti-cancer drug formulations available. This technology aids radiologists in detecting difficult-to-find details in diagnostic imaging.
Because of its groundbreaking contributions to the field, it's no surprise that AI is considered one of the leading trends in healthcare.
BLOCKCHAIN
A public ledger or a computerized database of transactions is referred to as a blockchain. It is a data network that helps consumers securely share financial data with sellers without a third entity such as a bank.
Owing to the bursting of the bitcoin bubble, however, blockchains have recently gained a terrible image. Still, the average user thinks about blockchains as hazy, perplexing ideas that have no bearing on their lives when this technology will soon play a critical role in ensuring the accuracy and security of their electronic medical records.
The health and pharmaceutical sectors have already invested millions in this industry, thus attesting to its efficacy, specifically as a solution to fragmented patient records. A scanned edition of a medical chart, an electronic health record (EHR), contains everything from a patient's history and diagnoses to treatment schedules, immunization times, and examination results. This ensures that their security is a top priority for healthcare institutions.
Despite their significance, hospitals are failing to manage their electronic health records (EHRs). Medical information is currently stored in unorganized formats throughout various EHR networks. Doctors and nurses who are still short-staffed fail to enter any piece of data with guaranteed accuracy manually. Duplicate patient histories, misdiagnoses, delayed care, and even deaths have resulted from this.
During the COVID-19 catastrophe in 2020, data integrity, confidentiality, connectivity, and portability were in high demand. Blockchain is a key infrastructure that could assist healthcare providers in securely and remotely communicating with patients.
All these points to the dominant role that blockchain technology has played in the recent and coming years.