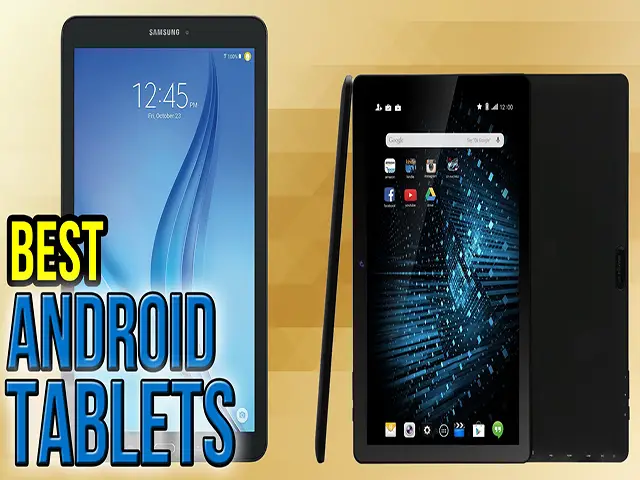 So you are looking for a new tablet, you like to prefer Android OS more over other OS. In the market, there are many android tablets available which are very light and portable and also makes you feel of having a mini laptop with you.
If you are not sure about which tablet you have to buy, then you must to first decide your purpose to buy a tablet. Whether you are a game lover or you need it for browsing purpose or you are buying it for your kid. If you have decided your reason to buy then it will become easy for you to select the tablet which is best for you.
Here, we present some of best android tablet which you can think to buy this year and see which one is best for you. So here is the list-
Lenovo Yoga Tab 3 –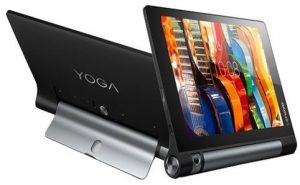 It is a widescreen tablet of Lenovo which has a unique design. It has an excellent battery life which can last up to almost a day waking. A distinctive feature of this tab is that it has a 10.1" full HD IPS crystal clear screen which allows a wide angle view.
It has 3GB ram with 32GB internal storage which provides enough storage to handle heavy application in it. You can play heavy games also in it, the bigger screen will provide you a good gaming experience. It operates on Android 7.0 Nougat and works on Snapdragon 650 processor.
At the bottom, it has the built-in dual speaker which provides us the best audio experience in this range on a tablet. The speakers are loud enough to play in a room while using it as a speaker there is no battery issue also as long battery life can live up to 15 hours. Its light weight will make you comfortable while traveling.
Samsung Galaxy Tab S3 –
Quite an expensive tablet but if you have a look at its performance, and amazing features you will find that it justifies its price with its power and some other specifications too. It is one of the most popular tabs on this list impressing the buyer with its great premium impressive design and HD ready display which is excellent which shows full HDR content. Its screen size is 9.7 Inches.
It works on Snapdragon 820 CPU and operates on Android 7.0 Nougat. It is having a battery life with a power of 6000mAh. The ram is 4GB with 32GB internal storage.
Fusion 5 –
If you are looking for a gaming tab, then this one is made for you, although it does not have good cameras and speakers, it gives excellent screen and enough storage at a very reasonable price which makes it a good gaming tab.
It has 3GB ram with 32GB internal storage. It contains a powerful processor of Media Tek8163 64 bit Quad core. The 10.1 inch IPS screen supports full HD videos. You can have the best gaming experience on this tab. Bluetooth 4.0 allows you to connect speakers or keyboard to it to get an excellent gaming experience.
Huawei Media Pad T3 –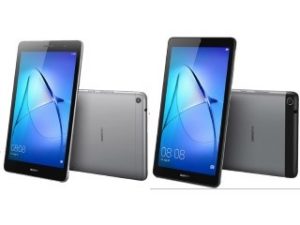 Its design makes this device easy to use for you, it is very comfortable in your hand. The tablet works on Snapdragon 425 Quad Core processor which can easily handle a number of tasks at a time.
It is a compact device and has a decent battery life. The power of the battery is 4800 mAh. Its 9.6 inches screen videos of 800x1280p.
It is available in two variants 2GB/16GB and 3GB/32GB.
It operates on Android 7.0 Nougat operating system. If we look at the price, then we will be satisfied with the performance as it provides a good battery life and good screen display.
Amazon Fire –
If you are looking for a budget tablet then there cannot be the any better option than this, somewhere you have adjusted with its screen size as it is only 7-inches which quite small as compared to other tablets.
Its low price makes it a better choice for your kid as Amazon has designed this as kids' friendly tablets. It has quite good battery life with a power of 4500 mAh which can last up to 7 hours. The resolution of the 77-inch screen is 1024x600p. It has 1GB ram with 16GB internal storage, quite low but is justified with the price.
Overall, if you are not looking at its price and considering only its specification, then you will be unsatisfied but if the price is considered then there is no bad thing to buy this tablet.