Video Games are a vital part of a child's life. We all grow up playing them over and over again and always waited eagerly for the new version of the game. Games like Fifa, Counter Strike, Contra, Mario, and others defined the childhood of our generation. The companies have evolved into multi-billion dollar companies just by selling their video games to gamers like us. Although the quality of games like GTA, Fifa, The Elder Scrolls have improved and the developers have come a long way, there was still a time that we had to play 2D games in those coin operated machines. There were replaceable cartridges filled with games so that the fun never stopped.
Let's go back in time and discuss the first games our favorite developers released.
Nintendo- The Color TV Game 6
Nintendo first came to the United States in 1985 featuring games like Baseball, Duck Hunt, Pinball, Super Mario Bros, Soccer and many other to form a 17-game title for its debut. It was not the official debut of Nintendo however as it was not their first game. Their first game was released in 1977 in Japan, and it was not technically a game too. It was just a gaming console, The Color TV Game 6, on which six pong like games were installed.
Rockstar Games- Grand Theft Auto
I think it would be insulting to ask if you have ever played any Grand Theft Auto game. It is one of the most beloved and most played video games of all times, and it deserves all that accolades too. After the release of GTA V, it seems impossible to think that there was a time that these games were made in 2D. Yes, Grand Theft Auto is not just the highest grossing title of Rockstar Games, it is also the first game released by this company. It wasn't until 2001 with the release of GTA III that 3D rendering was used and the rest we can see.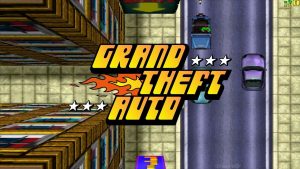 Capcom- Little League
Capcom was the company which gave the world video gaming gems like Street Fighter, Resident Evil, Devil May Cry, Mega Man and so much more. They are a force in the industry and have dominated it from an early stage. Short for "Capsule Computers," often described by Capcom as "a capsule packed to the brim with gaming fun," Capcom has come a long way from their first game Little League which was released in July 1983. The game didn't work out so well, but it's ideology and commitment to character paved the way for Capcom to release more and more games based on this and rule the world.
Valve- Counter Strike
Many of my hostel years have passed while I gazed on the screen for hours and played Counter Strike, either online or with some friends. I used to bunk classes to play Counter Strike, and I'm sure many of you did too. This thing is needed to be mentioned, though- Counter Strike is just a game, not the company itself. I know it seems very obvious, but people often tend to forget that Counter Strike was the first game from the video game developing giant Valve, the owners of titles like Team Fortress, Left 4 Dead, and Portal.
SEGA- Periscope
SEGA, which is short for Service Games, is one of the oldest video games company. It has been around since 1940! It first made coin-op games for U.S soldiers to pass their time. From there the spread of the company increased till Tokyo, Japan. SEGA has always been in front of revolutionizing the gaming industry. Their first game was Periscope, a coin-op machine game simulating a submarine environment. It was an international hit. They were the first one to introduce games with isometric graphics, Zaxxon, the first stereoscopic 3D game of industry, SubRoc 3D, and Astron Belt, the first laserdisc game.
Ubisoft- Zombi
Ubisoft is one of the biggest names in the Video Game industry and it is also one of the best. With genre defining games like Assassin's Creed, Far Cry, Watch Dogs, Prince of Persia and much more, Ubisoft has proved its name on the block. It is an ever-expanding company, buying many of their competitor companies and engine and building an empire for themselves. However, it was not always like this. The five brothers who founded Ubisoft, released Zombi in 1986 which was an icon-driven video game based on the movie Dawn of the Dead. It didn't become that much of a hit in the market.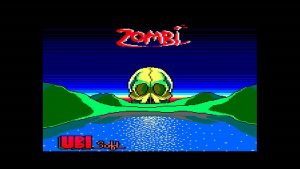 EA- Skate or Die!
I have lost count of the number of times I've heard the phrase "EA Sports, it's in the game." EA has dominated the sporting video game industry since the release of FIFA, which has become the most awaited of every year now. With other titles like Mirror Edge, Battlefield, Need for Speed, NHL, NFL and I don't know how much more, EA has earned the title of being the fourth-largest gaming company. Although EA has created many games and assisted the making of much more, they had to wait till 1987 to release their first game Skate or Die! Which is still considered as one of the best skating games ever made.
Bethesda- Gridiron
Named after the place it was founded in, Bethesda has been a pioneer in open world and role playing games. Their Elder Scrolls and Fallout franchises have grossed so much in the market that they wouldn't need to make one more game. Founded in 1985, Bethesda released their first game after a year called Gridiron. It was a sports simulator game which was not that successful at the time.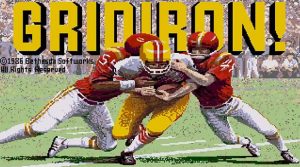 Square Enix- Hanjuku Hera Tai 3D
Heard about Final Fantasy? I bet you have because apparently, there are 15 of them now. It is a massively hit science fantasy role-playing video game. And if you are thinking about who made this game, then it's Square Enix. The 2003 formed gaming company has quickly become a multi-billion-dollar company thanks to the geniuses at Square Co., Ltd and Enix Corporation, which are the two merger companies to form Square Enix Co., Ltd. Their first game released was Hanjuku Hero Tai 3D on June 26, 2003. It was limited to only PlayStation 2 and was released only in Japan.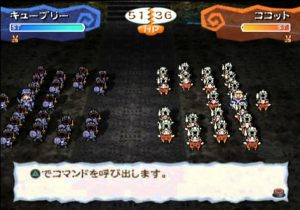 Activision- Fishing Derby
Activision is an American video game publisher founded on October 1, 1979. One of its greatest achievements is being the world's first independent developer of video games. Activision was also the first distributor of video games for consoles. Their first game was Fishing Derby released back in 1980. They kept releasing games, but none made much difference on the market than the Call of Duty series released from 2003. They are their most popular, most hit, most grossing and probably the most hated series too.